The Seven Tables Dance achievement will be unlocked when the player completes three challenges with the Kory Drum, and receive many other attractive rewards.
So far, playing musical instruments has not been absent in Genshin Impact as there are many events where players have to play rhythm mini-games and press buttons to the beat of the music. However, the Kory Drum is a novel challenge system that only appeared in Genshin Impact 3.6.
Instead of pressing when the notes appear, the player must instead memorize the Prussian Musicals and thereby manipulate the Kory Drums accordingly. In addition to the Khvarena quest of Good and Evil in Genshin Impact, there are other Kory Drums that players can find scattered across the area of ​​the latest desert map. One of them is to challenge with three Kory Drums that unlock the Seven Table Dance achievements along with other valuable reward chests.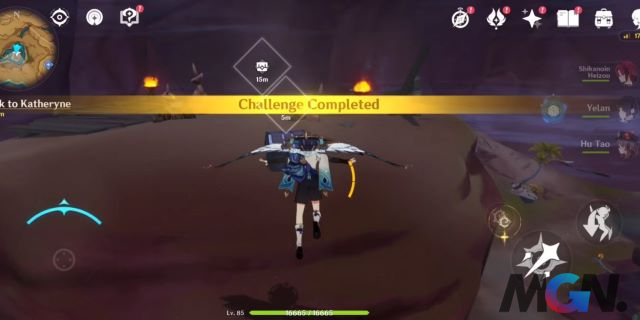 To unlock the achievement of Seven Tables Dance in Genshin Impact, players need to go to the easternmost end of the Asipattravana Swamp and find a place with three Kory Drums. Similar to when in the main quest where the Genshin Impact player must follow the Prussian Musicals, the Traveler must beat the Kory Drum to the Prussian Music on a nearby cliff.
After playing Prussian Music correctly, time trials will appear. The challenge will spawn some Jumping Mushrooms and the player will have to jump on those mushrooms according to the previous Prussian Music, so gamers will need to be aware as there are some mushrooms they will have to skip.
Each of these challenges unlocks a Premium Chest and there are three challenges in total, meaning the player will receive a total of six Premium Chests from the entire process. After completing all three challenges of the Kory Drum as well as the time trial, players will receive additional Rare Chests and achievements.
Details of how to play the Kory Drum of each specific one, MGN will list right below.
Southern Kory Drum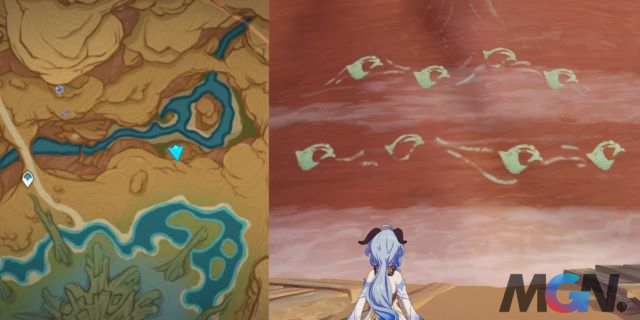 1. Hit
2. Hit
3. Skip
4. Hit
5. Hit
6. Skip
7. Hit
8. Hit
North East Kory Drum
1. Hit
2. Skip
3. Skip
4. Hit
5. Skip
6. Hit
7. Hit
8. Skip
Western Kory Drum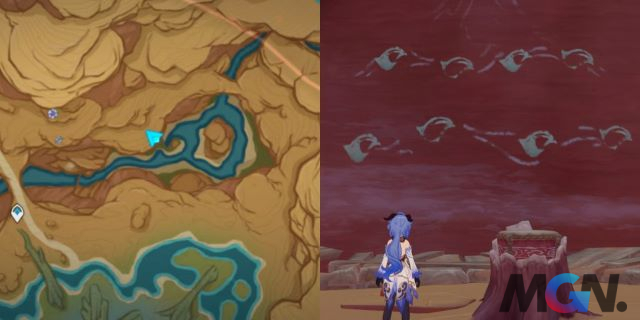 1. Hit
2. Skip
3. Hit
4. Skip
5. Hit
6. Skip
7. Hit
8. Skip
>> MORE: 5 best 4-star characters Honkai: Star Rail version 1.0
Some related notes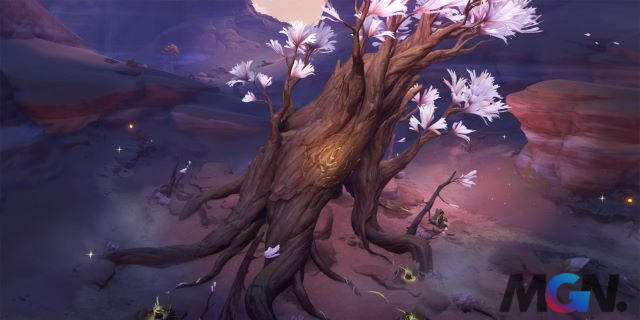 Aside from the Kory Drum, there are a few other notable things players can do in this area:
– Interact with locations near the Kory Drum to get free holy relics
– Collected Prodigy Herbs recently
– Recently Collected Echo Gems
– Repair Linh Bao Bells
– Defeat Dao Bao Doan to get a Strange Chest
– Collect Mourning Flowers
Don't forget to follow MGN.vn to update the latest news about Genshin Impact right now!