Only 1 week left, Eula banner will officially return in Genshin Impact 3.8 and now it's time to start farming for her.
Eula is one of the longest 5-star characters to disappear from Genshin Impact and her current record still holds for any reachable character. Coming soon in version Genshin Impact 3.8, Eula will officially return to gamers after nearly 2 years of absence and if you are one of the gamers who have been waiting for Eula since version 2.3 so far, you only 1 week left to prepare the ingredients for her.
In this article, MGN will synthesize all the ingredients that Eula needs to break through to the maximum level as well as upgrade her Thien Phu. With this guide, it is expected that each day it will only take you about 30 to 45 minutes to stock up on ingredients along with a "beautiful soul" waiting for the Eula rerun banner to be released.
Breakthrough Materials for Eula in Genshin Impact
To break through to the maximum level in Genshin Impact, Eula will need the following materials:
– 1x Ice Shard
– 9x Broken Ice Gem Shards
– 9x Ice Gems
– 6x Jade Ice
– 168x Dandelion Seeds
– 46x Essence of Condensation dropped from the world boss of Original Ice
– 18x Broken Mask
– 30x Dirty Mask
– 36x Unlucky Masks
– 420,000 Mora
Dandelion seeds are one of Mondstadt's specialty plants. To harvest this material, gamers will need to have a Wind-type character on the team to influence the Dandelion plants to collect Dandelion Seeds.
There are currently a total of 53 Dandelion Seeds on the map, so it may take more than a week for gamers to accumulate 168 Dandelion Seeds if they are an "introverted" gamer. In case you need a quick farming route, you can use HoYoLAB's interactive map or watch the video below.
Hilichurl's Masks can be said to be one of the most popular materials in the game because you can find this type of monster anywhere in Genshin Impact. Therefore, normally Hilichurl's Mask will probably be the least scarce material in the game. But in case even this material is lacking, then the video below is a quick farming route for you.
>> MORE: Genshin Why #2: Why call Nahida National the 'great blueprint' of version 3.7?
Eula's Gifted Upgrade Materials
Eula is not a new character in Genshin Impact, so preparing materials for her shouldn't be too much of a problem. Gamers can refer to the list below to follow the schedule of secret scenes to farm the right materials for this character, specifically as follows:
– 9x Lectures of "Resistance"
– 63x Guide of "Resistance"
– 114x Philosophy of "Resistance"
– 18x Broken Mask
– 66x Dirty Mask
– 93x Unlucky Masks
– 18x Dragon King Crown
– 3x Crown of Wisdom
– 4,957,500 Mora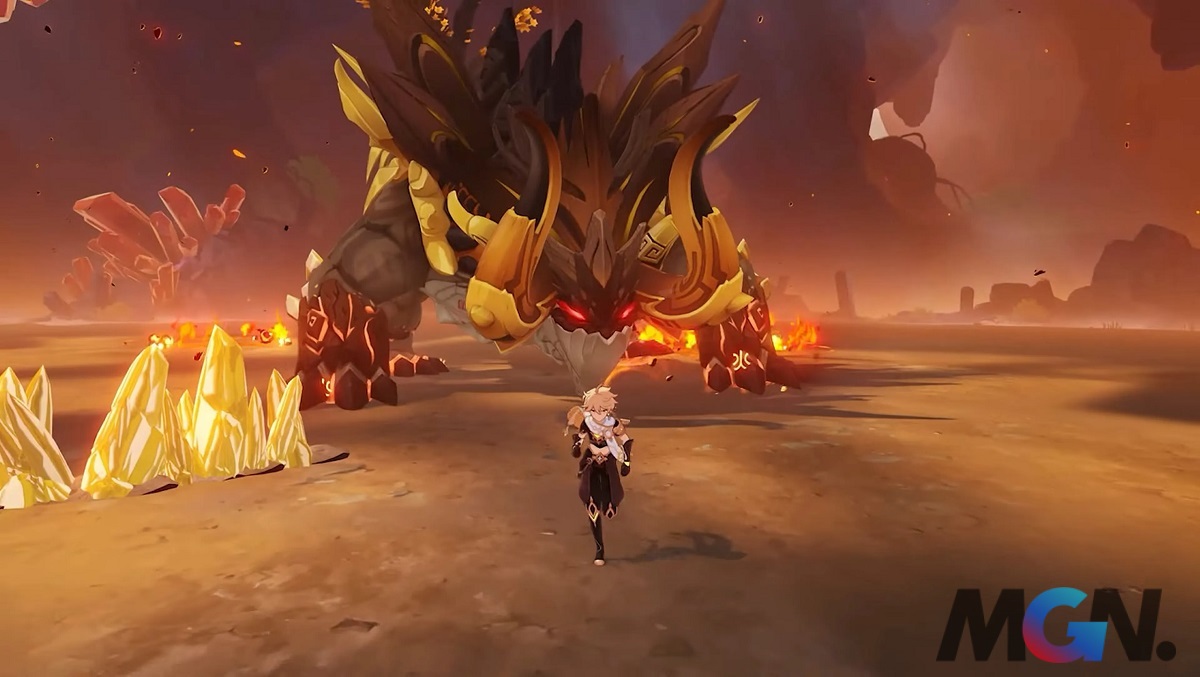 All three types of "Resistance" books can be farmed from the Forgotten Cliff scene every Tuesday, Friday, and Sunday. The Dragon King Crown material is a special material that can only be obtained through the weekly boss Azhdaha, so gamers should take advantage of time to farm this material every week. Meanwhile, the current Crown of Knowledge can only be obtained through events.
Don't forget to follow MGN.vn to update the latest news about Genshin Impact right now!