A Genshin Impact player shared the results of a survey that revealed the most popular female characters in the gaming community in China.
The results of a Genshin Impact poll showed that the most popular female character on the list of the game. HoYoverse continuously updates the list of playable characters with each new update that comes out, with the Wanderer and Faruzan being the most recently added characters.
The livestream event for the Genshin Impact 3.4 update confirmed the arrival of two new Thao-type characters, Alhaitham and Yaoyao. Alhaitham is confirmed as the new five-star character while Yaoyao is expected to have a lower four-star rarity. Both are scheduled to appear on the same banner cycle.
Reddit user u/Yusukeisbestwaifu shared the results of an interesting poll conducted among the game's Chinese gaming community, ranking the female characters in Genshin Impact by popularity. Topping the list is the recently released Thao Than Nahida. Although she made her debut in the 3.2 update, there are still a lot of rumors surrounding the character serving as the guardian deity of this Sumeru region. Nahida and Yoimiya's twin banners still hold the record for highest sales in a regular banner cycle. While many fans didn't like her looks at first, building the character through missions at Sumeru has turned the character into a fan favorite.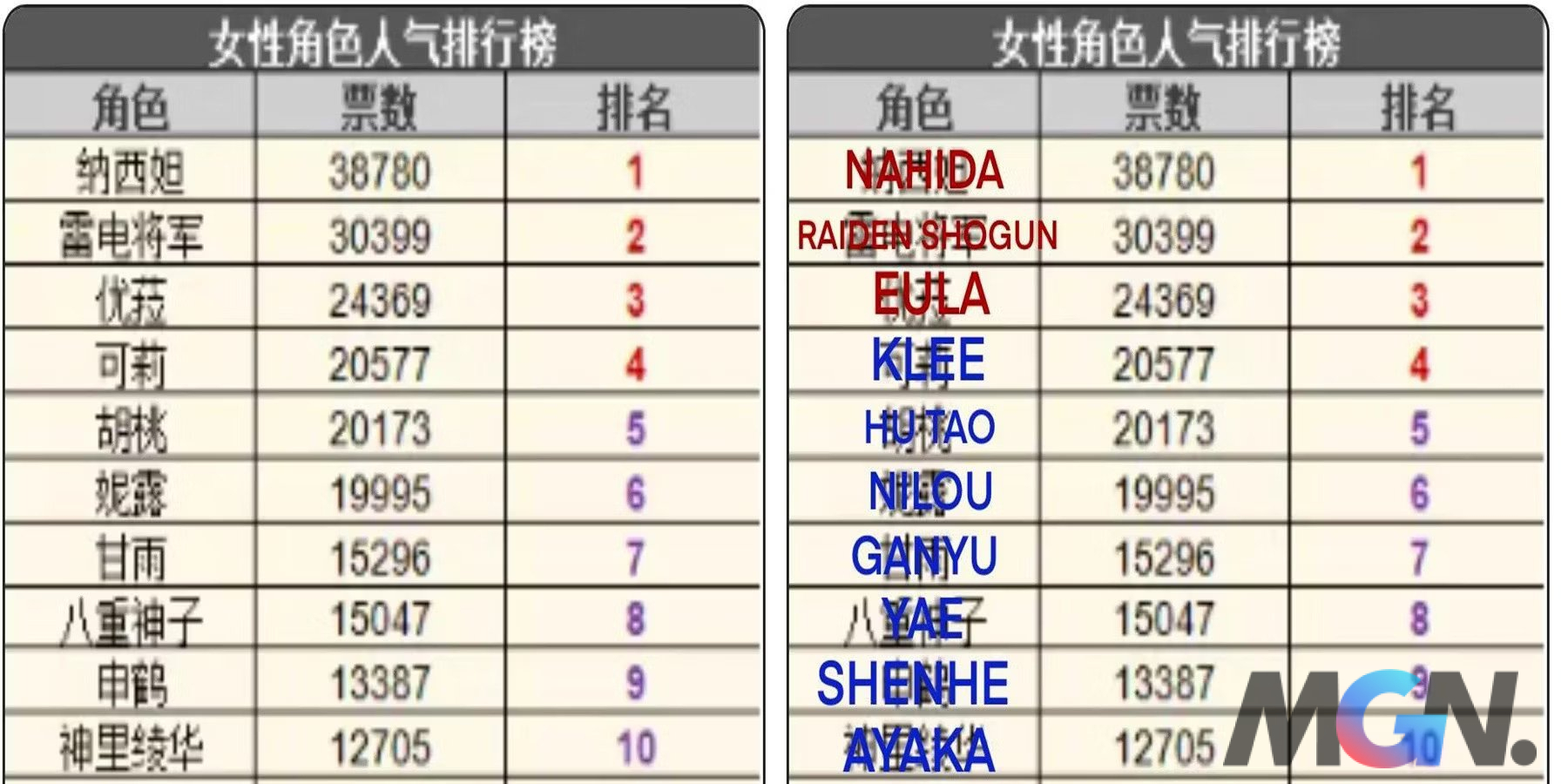 Not surprisingly, the second character on the list is another Magic God named Raiden Shogun. This cool-looking character joined the playable lineup in update 2.1 as the guardian deity of Inazuma's islands. Raiden Shogun's ability to fit almost any role in the team composition makes her a must-have character for players looking to compete on the highest floors of La Hoan. Her popularity is once again proven by recent sales reports revealing that Raiden Shogun's 3rd banner launch could break Nahida's record.
>> MORE: Genshin Impact: Leaker reveals the creation of 10 new characters in the future
The third most popular character is Physics DPS Eula, who hasn't been featured on the banner since update 2.3. The fact that Hu Tao is officially announced for 3.4 means that Eula is currently holding the record for the longest time among characters that have not been rerun since their last banner. Eula's strength lies in dealing tons of Physical damage making her a very versatile character.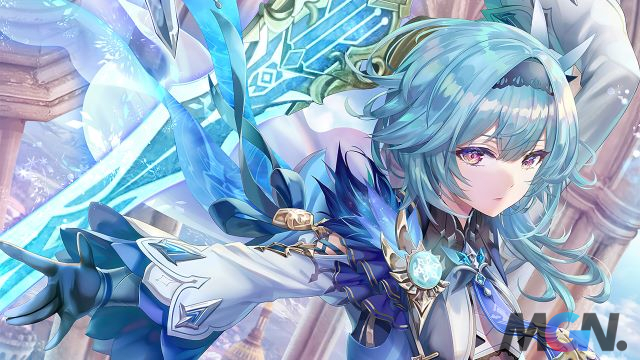 Many fans seemed surprised that the Klee character took fourth place since she hasn't been part of the Genshin Impact meta for a very long time. Although Klee was the strongest five-star DPS when she was released in update 1.0, many players have replaced her with stronger characters with much more complex kits.
Don't forget to follow MGN.vn to update the latest news about Genshin Impact right now!