Recently, Genshin Impact has officially revealed a part of the upcoming Fontaine map as well as a unique exploration mechanism in the Water Kingdom for gamers.
During the Genshin Impact 3.7 livestream, gamers had a chance to meet Charlotte, a journalist from Fontaine with the purpose of hunting news about the biggest Seven Saint Summon tournament ever on the continent of Teyvat for the newsroom. . Charlotte's personality and outfit style have also become a topic of discussion with gamers in the community, but at the same time, a small detail about Fontaine was revealed by the game right at that livestream. that everyone has probably seen.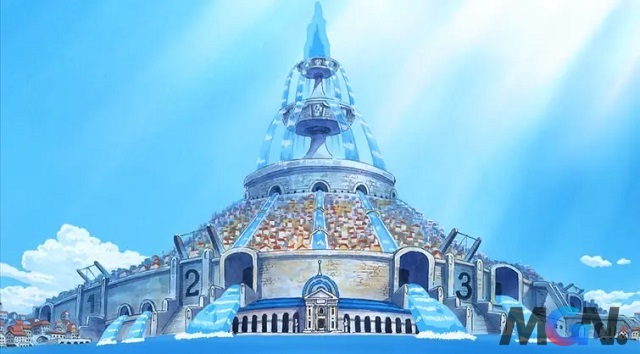 Although there were no announcements or mentions, in the last few seconds before officially closing the livestream, gamers can see the scene that is said to be underwater, some familiar creatures. as familiar as the stingray at Enkanomiya, and at the same time we also see the image of the Traveler swimming in that water.
Those few short seconds have also made many gamers extremely excited because this is one of the first official information about Fontaine that the game has revealed to gamers. Although there is no introduction, almost every gamer can guess that this is the Fontaine they are looking forward to because before that, some Fontaine NPCs present in Sumeru introduced Thuy. It is known that this place has a system of works connected to the country's river system, and therefore swimming or even diving in the water is completely normal here.
It's still very early before Fontaine's official debut, but Charlotte's appearance and a small teaser about this country has also contributed to creating excitement in the community. It can be seen that the content that Genshin Impact is building and developing still has enough potential to attract gamers even though the game is no longer a new game. Maybe in the future, especially during the Genshin Impact 3.8 livestream, we will know more information about Fontaine as well as the guardian god of this country.
>> MORE: Full summary of the entire content of Genshin Impact version 3.7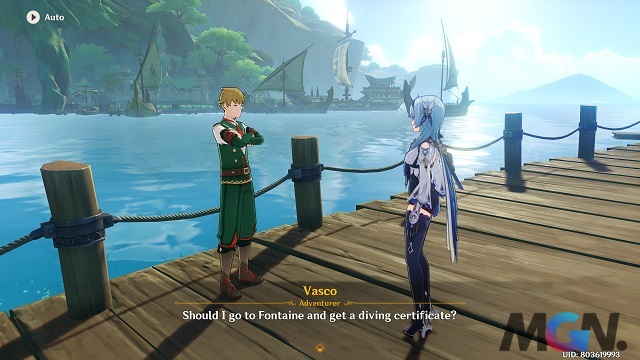 Don't forget to follow MGN.vn to update the latest news about Genshin Impact right now!