Aggregated data from the Genshin Impact community recently showed that this La Hoan 3.7 period, Nahida is the star with an almost absolute selection rate.
Season 2 of La Hoan Genshin Impact 3.7 'depression' season has been open for a few days. Although there has been a slight improvement compared to the previous period thanks to the fact that gamers have gradually gotten used to the mechanics of the enemies as well as having a plan to deal with more suitable squads, in general, many players even chose to give up as soon as this La Hoan season resets because they think that trying to pass the La Hoan period is absurdly difficult like this will affect their experience and psychology a lot while only getting 150 in return. Nguyen Thach.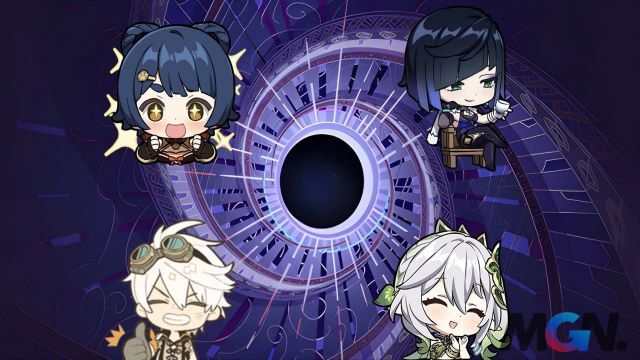 However, for gamers who continue to try hard with this La Hoan period, most of them have planned and have a reasonable response plan. And most of the lineups selected in this season of La Hoan 3.7 of Genshin Impact have some lineups with an extremely familiar face, which according to aggregated data based on the number of gamers participating in the tournament. This La Hoan.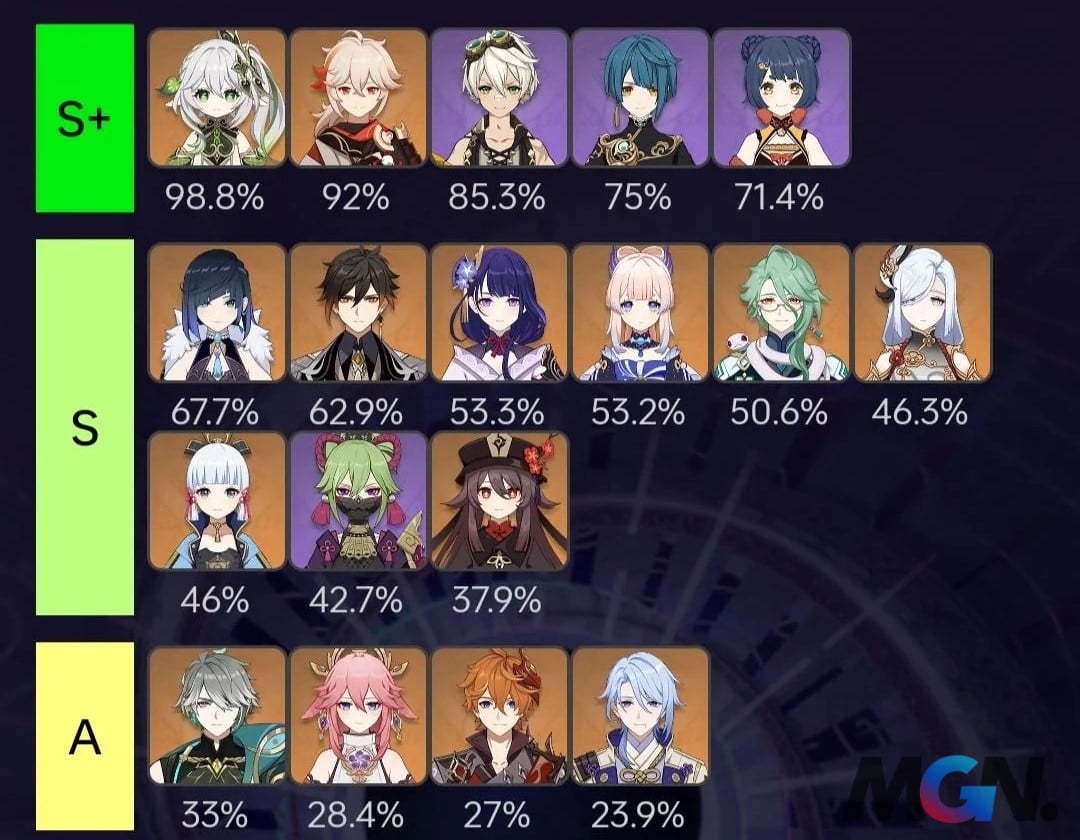 According to statistics, Nahida is the character who occupies the full spotlight of this La Hoan Genshin Impact 3.7 period with a selection rate of 98.8%. This number is even higher than the characters who have dominated the previous La Hoan seasons like Bennett or Kaedehara Kazuha, enough to see how terrible Thao Than is when sweeping the enemy lineup regardless of opponent. who is the side.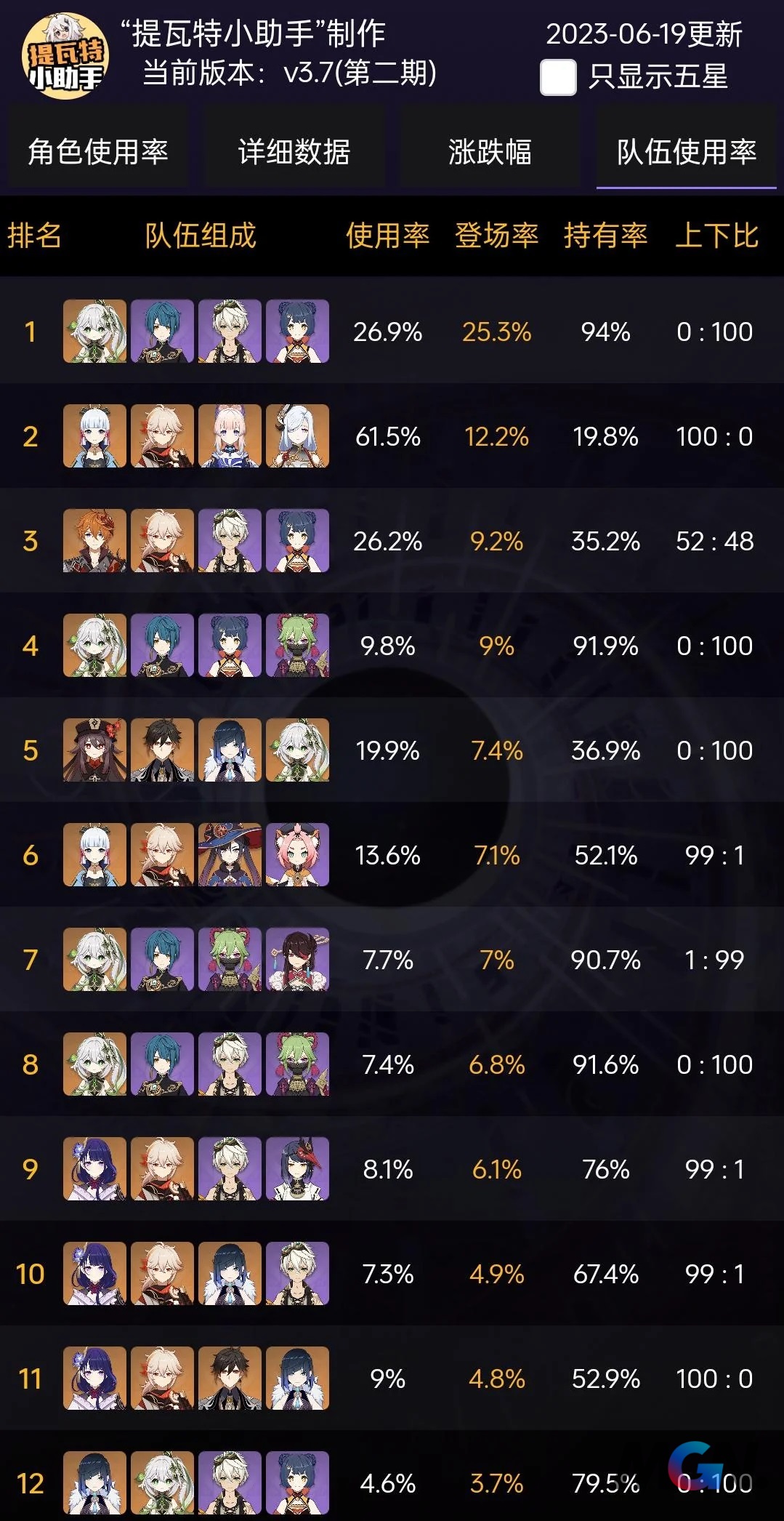 The most popular line-up of this La Hoan period 3.7 according to statistical data is Nahida National and there are many other lineups that this character can join thanks to his extremely strong coordination with squads. . And as you can see in the picture, in the list with 12 squads, Nahida has occupied 6 squads, along with Kazuha and Bennett. That is enough to demonstrate how much the character's strength is worth the investment of gamers.
>> MORE: Genshin Impact: 3 'delicious' characters are about to return, gamers should prepare primeval stones and a beautiful soul
Many players are concerned that with such a strong synergy, will Nahida become a new power monument that many gamers will rely on to expect the power of the gods to debut in the future. will be as strong or more powerful than the gods that debuted before or not. However, it's still too early to know in advance, so gamers will probably need to wait a bit longer and in the meantime, don't forget to follow MGN.vn to update the news. the latest about Genshin Impact right now!