An interesting bug has just been discovered in Genshin Impact that allows players to experience what it feels like to be a true 'helicopter' while exploring Teyvat.
A Genshin Impact player shared about an anomaly that caused their character to move uncontrollably through the air. Hovering is a movement ability in the game that allows the player to expend physical strength to move freely through the air.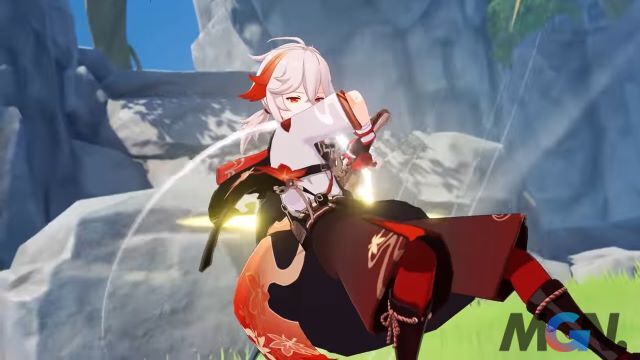 With such a vast world, it's no surprise that players encounter various bugs during their Genshin Impact journey. This important exploration feature can be unlocked at the start of the game by completing Amber's quest. To conduct flight, the player only needs to press the jump button while in mid-air.
Reddit user u/Turtle_turtwig shared a hilarious video on the official Genshin Impact subreddit showing off their unusual flying experience that has garnered nearly 4k upvotes. In the video, the character Aether is moving uncontrollably through the air while using his Winged Wings.
The erratic movements become more and more extreme as the video continues as the ending shows the Aether spinning as fast as the famous 'helicopter' song. Some of the replies in the comments said that this Traveler must have dropped Amber's lesson on how to properly use the Wings.
Others suggested that they would like to see special types of winds spreading across the Mondstadt region that would trigger animations similar to a kind of environmental effect since the country is known as the land of the wind. The gaming community has often criticized Mondstadt's design for its poor representation of the iconic Wind element, at least compared to the other three main regions, Liyue, Inazuma, and Sumeru.
However, it should be noted that Mondstadt is the first area to appear in Genshin Impact and every additional map expansion is gradually getting better. The recently added Sumeru region has become one of the most popular among fans due to its emphasis on building a representation of the Thao element. Every little detail in Sumeru seems to be well thought out and has a symbolic meaning behind it. Even the NPCs of the area are more interactive and can be seen doing various random activities like fishing, reading, playing music or dancing.
>> MORE: Genshin Impact 3.3 and events will be postponed due to national mourning in China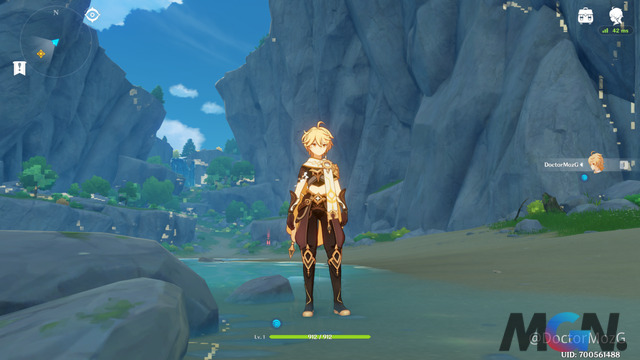 Some fans have suggested that the video may show Aether has lost her mind after battling hundreds, if not thousands, of different enemies in her quest to find Lumine, her long-lost sister. mine. Aether is one of the two main characters commonly referred to as the Traveler in the game's official storyline. At the start of the game, the player is offered a choice between Aether and Lumine to become the protagonist in their journey through Teyvat.
Don't forget to follow MGN.vn to update the latest news about Genshin Impact right now!