After repeatedly appearing in many official images and collaborative projects, Genshin Impact's Nilou and Kaveh will soon appear in a new project.
During the recent Genshin Impact 3.8 Livestream, HoYoverse announced many of its collaborative projects with brands. Each Genshin Impact collaboration project will have one or two characters as its representative, but the most prominent among the announced collaborations is the collaboration between Genshin Impact and GIGO.
GIGO is a brand known for its emulators that players love can try their luck with early gacha games such as claw, gacha pon,… This exciting collaboration from Genshin Impact with GIGO will run from July 29 to September 17, 2023.
What's remarkable in the introductory image of this collaboration between HoYoverse and GIGO is not because this is a famous brand for gacha emulators, but Kaveh and Nilou's costumes. According to many fans, this time the costumes of these two characters are really elegant and attractive. They said they would be happy and willing to spend money if Genshin Impact intends to bring these skins into the game.
Nilou has appeared on many types of official media publications of Genshin Impact, even many collaborative projects between Genshin Impact and brands have also had Nilou's participation. From here, many players have boldly declared that Nilou must be the new brand face of the game and they are looking forward to seeing more works and future collaborations of Genshin Impact with participation. Nilou's family.
The Genshin Impact gaming community has not spared praise for Kaveh and Nilou in this collab project. According to many players, both Kaveh and Nilou have colorful designs of flowers and both have light tones in their costumes, so the fact that these two characters are combined in this project. absolutely a sensible choice of Genshin Impact.
>> MORE: Genshin Impact 3.8 has more than 11000 free primeval stones waiting for gamers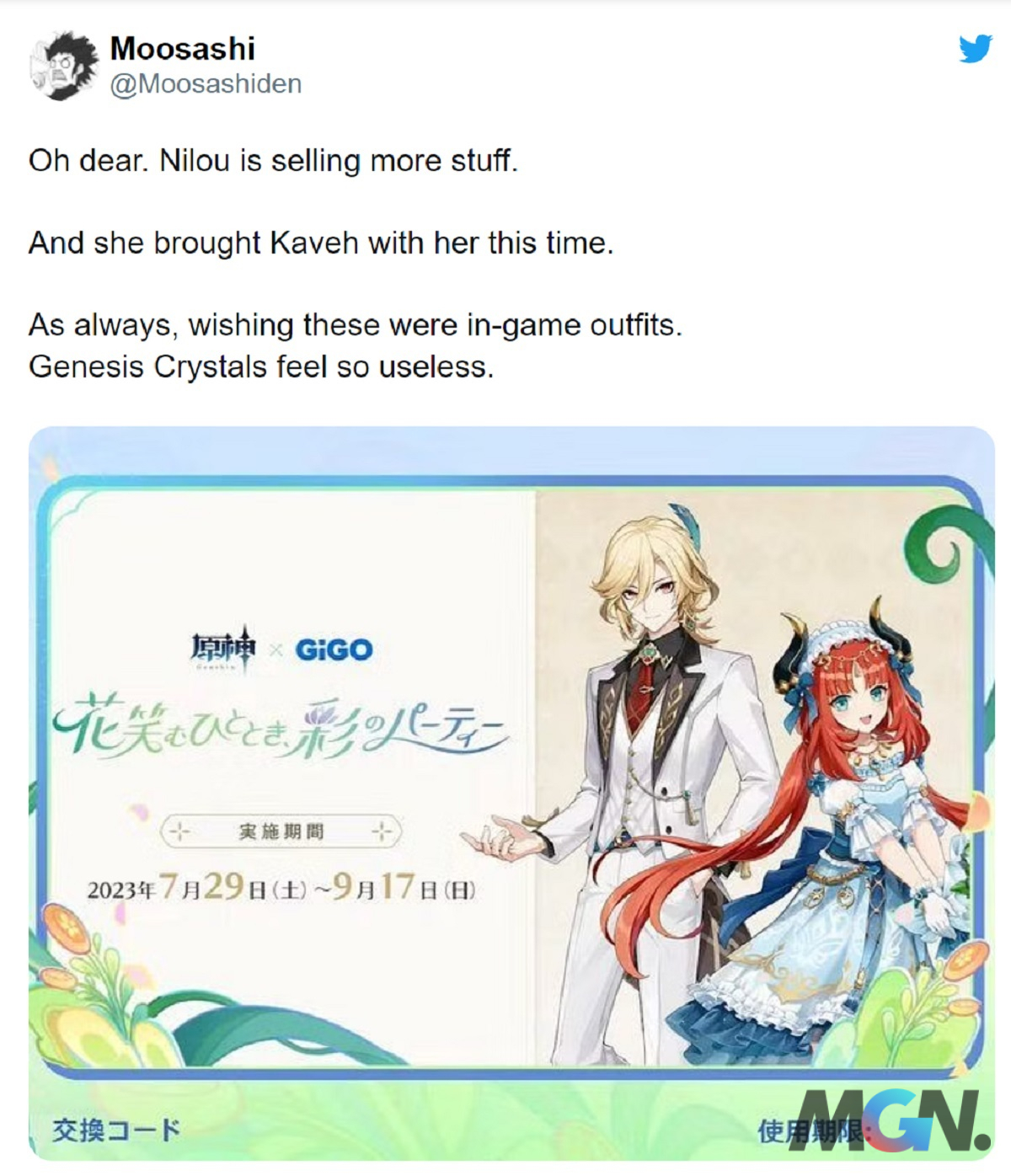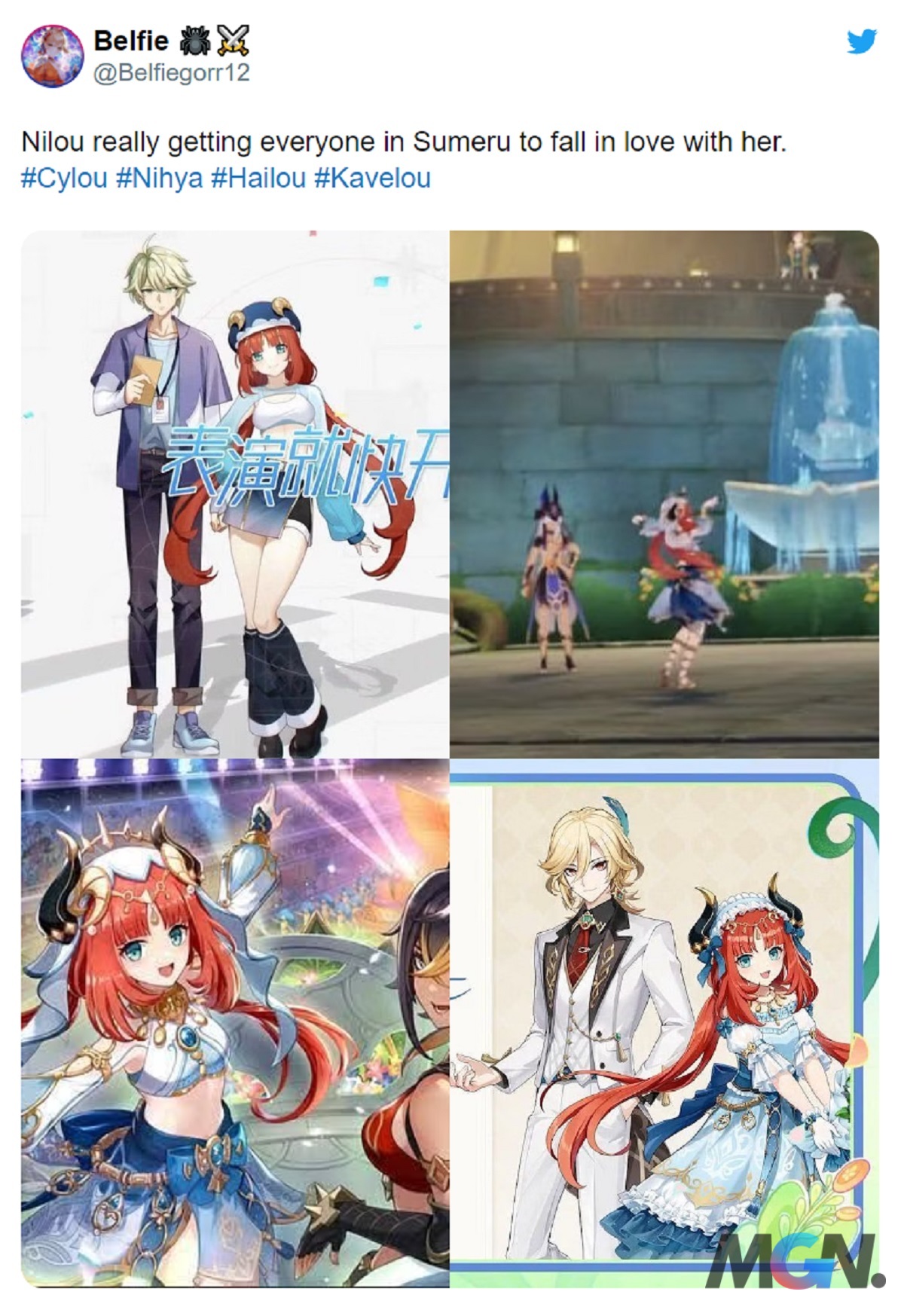 Don't forget to follow MGN.vn to update the latest news about Genshin Impact right now!