The source revealed by a Genshin Impact leaker recently said that Charlotte will be an Ice-type character, using magic weapons and having a 4-star rarity.
Charlotte is a brand new Genshin Impact character that was officially introduced in Livestream 3.7. Many gamers quickly became interested in this character and wondered what vision she would bring, what rarity and skill set would be. In terms of official news, Charlotte has been confirmed to have a key role in the main event of Genshin Impact 3.7. She's a reporter looking for hot news in this huge Seven Saint Summoning event but she won't be able to play at the moment.
Currently, there is also no reliable information about Charlotte's release date. However, some leakers soon got information about her and revealed it to the community. However, it is still very early to fully trust this source so gamers should only consider it as a rumor to stir up the Genshin Impact community.
The Genshin Impact leaker named Mero has a very high reputation in the community. Accordingly, this leaker posted a status line on Twitter with the implication for gamers that Charlotte will be a character from Fontaine, bring the vision of Ice, have 4-star rarity and also be the first character to use magic gases of this element. If this rumor is true, it will create excitement in the community, as well as help Charlotte be able to attract a certain number of gamers to invest in her to experience.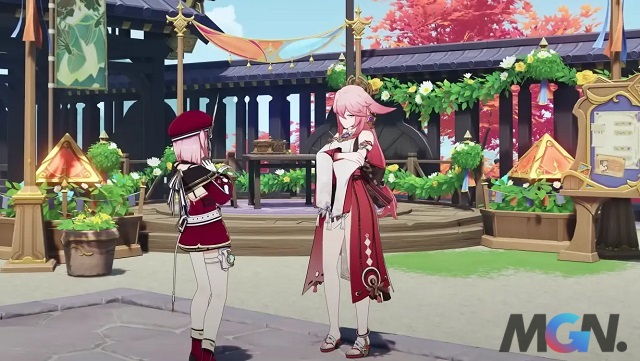 Before Charlotte, Mika was once leaked as the game's first Ice-type weapon user. However, when he debuted, he used a long-handled weapon with an extremely strange skill set. Specifically, the Elemental Skill will allow Mika to raise the crossbow to shoot, while the Rage Skill opens the book to perform and the hand attacks are the ones that Mika uses her spear. Although not many players currently use Mika, at the time of its launch, his skill set became the center of attention in the community thanks to the strange combination of all three weapons in the game. same character.
>> MORE: Genshin Impact: Revealing the Water God is a tsundere and has a super weird skill set
Don't forget to follow MGN.vn to update the latest news about Genshin Impact right now!