It is true that nothing is as fast as a leaker, when Fontaine has only been partially revealed by Genshin Impact, here they have "launched" the first banner of 4.0.
On the occasion of Genshin Impact officially hinting at the exploration mechanism at Fontaine, the game's leakers also "quickly" revealed the first banner with two completely new characters from this country. Although called two new characters, but perhaps many gamers will not be unfamiliar with their names and faces because they have appeared in an official video of Genshin Impact released more than two years ago, when the game was just released.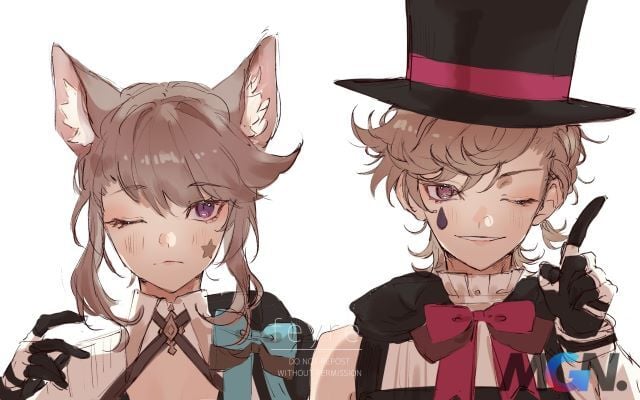 Specifically, leaker named HutaoLover77 posted on his personal Twitter channel with content revealing the first banner of Genshin Impact 4.0 version. Accordingly, the first banner of this version will have the participation of the character couple Lyney and Lynette, two characters who appeared in the video Chapter Teyvat, right at the Fontaine plot.
Before it was confirmed that both will be playable recently, there has been a lot of information regarding these two characters scattered since the game was released a few months ago. A number of rumors about Lyney and Lynette surfaced and 'nearly' became official news before being exposed by leakers as 'talkative'. Similar to those rumors, this time many gamers have also expressed doubts about the source of the banner with the participation of 5-star Lyney and 4-star Lynette. They kept asking 'Is it true, sister?' but when looking at the name of leaker HutaoLover77, it is quite certain that this news is 99% true, and the remaining 1% is not sure.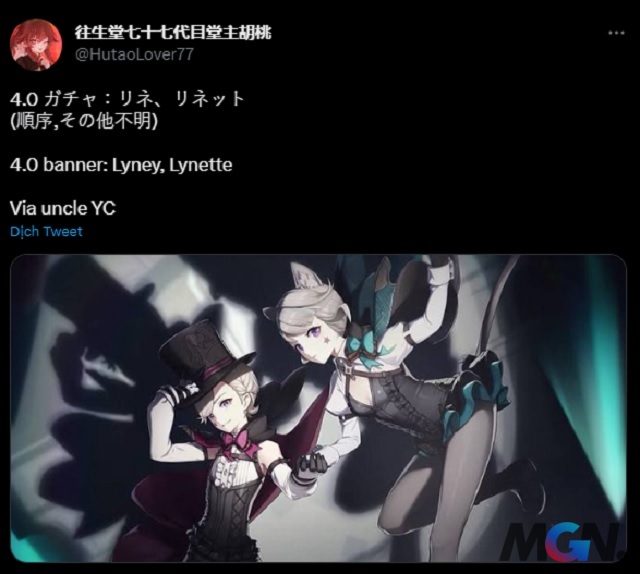 Besides, there have been many sources revealing the rarity as well as the elements of these two characters, most of which come from big leakers with 'trust me bro' prestige. Accordingly, Lyney will have a 5-star rarity, bring the Fire element, use a bow with a similar weighty gameplay to Ganyu and Tighnari. Meanwhile, Lynette is said to have a 4-star rarity, carries the element of Wind, wields a single sword, and is expected to act as a support character in the team.
>> MORE: Genshin Impact: Just a few seconds, Fontaine appeared splendidly in livestream 3.7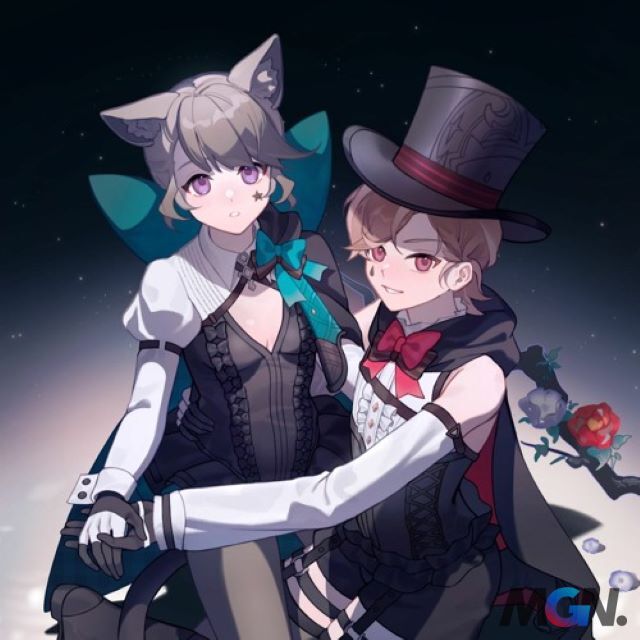 At the moment, it's still very early to confirm any information regarding these two characters because they don't even have any indication that they will appear in the game anytime soon. Maybe it's because gamers are still interested in certain turn-based games, so they haven't had time to return to Teyvat yet. In the near future, it is possible that we will meet them, or that when we arrive at Fontaine, they will be the first to receive the Traveler.
Don't forget to follow MGN.vn to update the latest news about Genshin Impact right now!