Navia's kit in Genshin Impact has been revealed as the new Rock-type DPS. Can Navia rewrite the game's meta, bringing the Nham system "to the top of society"?
Navia is probably the character that many gamers look forward to the most in Genshin Impact. According to what leakers revealed, this girl will be playable in version 4.3 of the game. One thing players are looking forward to more is that Navia is a Rock-type DPS.
It's still the same old saying, it's been too long since Genshin Impact has had any new Lava-type characters, so it's obvious that Navia's appearance is loved and expected by many people.
However, whether Navia playable as a Lava-type DPS can change the game's meta is still not completely certain. And we still have about 3 weeks until the beta test, so please refer to the information below for everyone's reference.
Brief summary of Navia's skill set in Genshin Impact
According to leaks from many sources, Navia's elemental skill will turn her umbrella into a gun, which will shoot towards the enemy and absorb Elemental Crystals on the field. This means that the damage Navia can cause depends on the Elemental Crystals around her. Each element will create different Crystals.
For the Fury Skill, Navia will summon a cannon. It seems that this Rage Skill will be an off-field skill similar to Yae Miko's Elemental Skill. In addition, this skill also helps support the creation of additional Elemental Crystals and prolongs the time the Crystals last.
Regarding normal attack abilities, nothing is mentioned, so it seems that Navia's skill set only revolves around Elemental Skills and Fury skills.
Does Navia have the ability to change Genshin Impact's current meta?
Although we know that many gamers are looking forward to welcoming Navia home, there is not enough information for sure that Navia will change the meta mechanism of the current game. Because creating a completely separate meta for the Nham system would be very difficult. And moreover, publisher HoYoverse can "turn the wheel" at any time because time is still very long.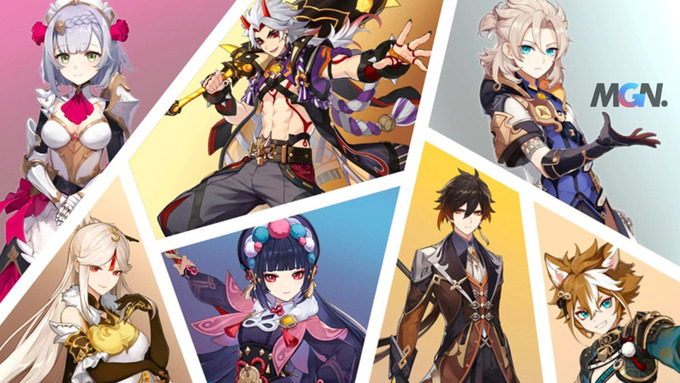 In addition, Navia's kit is not completely oriented towards the play style of a completely on – field or off – field DPS. And there is not much new information about her weapons, relics or optimal support.
Some information about the new set of holy relics and characters may be related to Navia
MGN also posted an article about 2 new holy relics that will be released in version 4.3 and predicted that there will be 1 set for Navia. It seems that Navia will also revolve around the mechanism of increasing and decreasing HP like other characters in Fontaine, so waiting until version 4.3 before farming this girl is also a wise choice.
>>SEE MORE: Genshin Impact: The launch of a holy relic in 4.3 'accidentally' reveals the release version of master Ganyu
Another detail that cannot be ignored is the new 5-star Rock-type female character from Inazuma named Chiori. It is possible that she will take on an optimal support role for Navia. Information about Chiori MGN will be linked below.
Overall, Navia's kit is quite potential, but it's still too early and gamers should consider before prefarming. However, if anyone loves Navia and the Nham system, they can prepare in advance. Because all current information is just a leak and we still have to wait for publisher Hoyoverse to fully announce it.
>>SEE MORE: Genshin Impact: In addition to Navia, gamers are about to welcome a new female Lava-type character from Inazuma
What do you think about the above information, will there be any changes for Navia? Don't forget to follow MGN.vn to receive the latest information about Genshin Impact!