Yae Miko's Bow of Destiny is one of the sets of Destiny that makes many players wonder whether to invest in the most in Genshin Impact.
Guuji of Narukami Shrine is a character capable of creating pretty good off-field damage in Genshin Impact if the player knows how she works. Yae Miko can deal Lightning elemental damage quite easily and with the existence of Thao elemental reaction in Genshin Impact 3.0, her performance will definitely improve.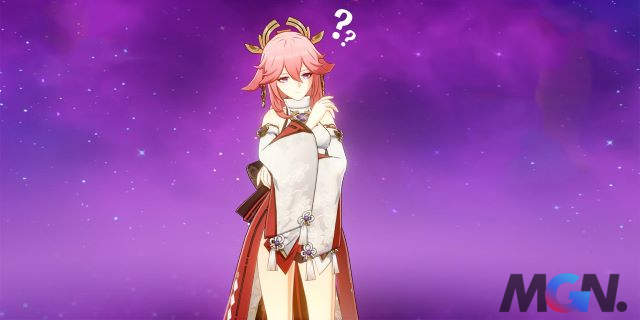 However, in addition to relying on elemental reactions, players can also aim to obtain copies of Yae Miko to unlock the Bows of Destiny in her Genshin Impact. This article will explain the value of each of Yae Miko's Zodiac Signs so that the Traveler can easily decide whether to invest in her or not.
Having Yae Miko's Bow of Destiny is worth it in Genshin Impact. Her C2 and C6 are her two best Zodiac Signs as they help maximize Yae Miko's damage, especially when she's off the field. For players who don't intend to go all out on Yae, reaching her C2 should be enough to maximize her Elemental Skill.
Palace of Destiny 1: The Ho Ly Chronicles
Effect: Great Secret Technique – Tenko Kenshin, when activated once, will restore 8 elemental energy to Yae Miko herself.
Importance level: High
Players should not underestimate Yae Miko's Rage Skill in Genshin Impact. Although very good, it also requires 90 energy to fully recharge. That requirement can be met by different methods, such as having two Lightning-type characters on the same team, assisting Yae with elemental loading, or unlocking her first Bow of Destiny will help Yae Miko regenerates his Rage Skill faster.
Destiny 2: The Call of the Moon Night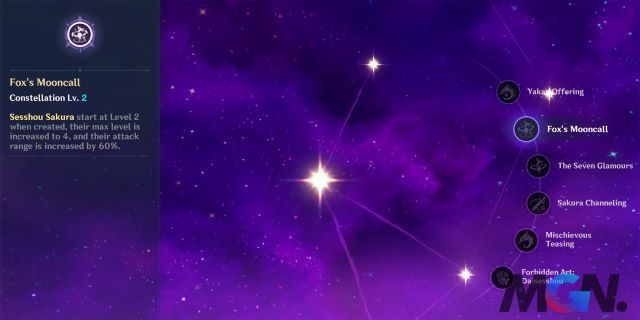 Effect: The initial rank of Sesshou Sakura when created will immediately increase to tier 2, up to tier 4, attack range increased by 60%.
Importance: Priority
Yae Miko's Bow 2 will give her increased attack range when reaching the maximum number of tiers for her Elemental Skills. This is very beneficial in teamfights as it helps Yae to keep his distance from enemies better, and can also deal damage to mobile enemies at longer range.
>> MORE: Genshin Impact: Interesting little detail in Layla's attack
Palace of Destiny 4: Cherry Leads Lei Chapter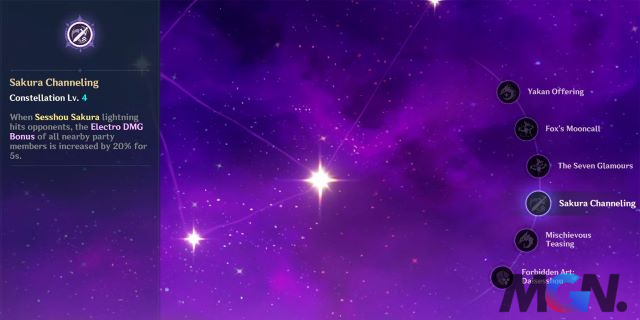 Effect: After Sesshou Sakura's thunder hits an enemy, all characters on the nearby team gain 20% Lightning Elemental Damage Buff, lasting 5s.
Priority: Low
Unfortunately, Yae's Destiny signs can't continue perfectly with each other. C4 Yae Miko provides a small amount of Lightning elemental damage buff to her team for five seconds as long as her Elemental Skill hits an enemy. This doesn't really help much in teamfights as Yae Miko's best lineup isn't mono.
Bow of Destiny 6: Forbidden Magic Daisesshou
Effect: Sesshou Sakura's attack will ignore 60% of the enemy's defense.
Importance: Priority
Unsurprisingly, this is where Yae Miko's true power resides. Players who have obtained C6 Yae Miko can now enjoy her ignoring 60% of enemy defense with her Elemental Skill. When combined with the Catalytic reaction and the Thao element, the damage figure will probably be very pleasing to the player.
Don't forget to follow MGN.vn to update the latest news about Genshin Impact right now!