The recent version of Genshin Imapct 3.7 has updated a feature to make the gamer's experience more convenient and has received many positive responses.
Regularly updating and improving utilities in Genshin Impact is not a new thing for the gaming community. However, recently, there is a long-standing feature that has been updated and improved by the game that is extremely well received by gamers because it really has solved some inconveniences of players during the game. Specifically, it is the Small Props feature.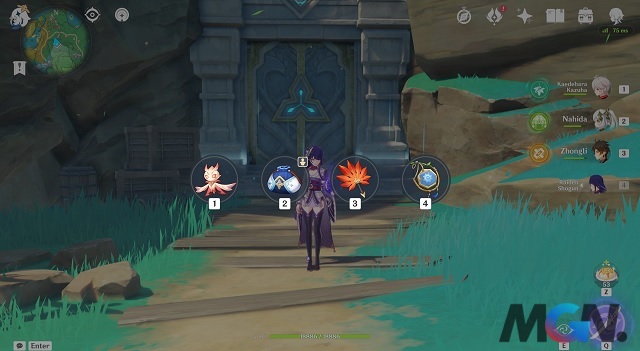 The Small Props feature is a feature used by many gamers from the first days because of its convenience. Players can equip many different items into this Small Props slot to use, but can only equip one item at a time (except for companions such as Endora, Little Fairy or Silk Paper Organ – Luu Van). The fact that only one item can be equipped at a time in the Small Props box has created a lot of inconvenience for people when later on, Genshin Impact has updated many new props and new maps with many versions. map requires gamers to use props for example the current new map with Sorush as an example.
What is the Props Quick Change feature?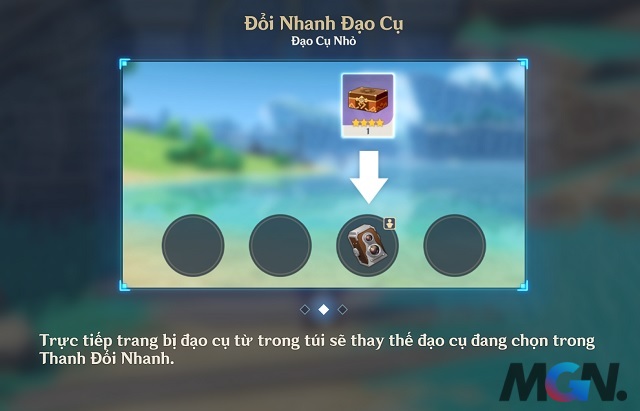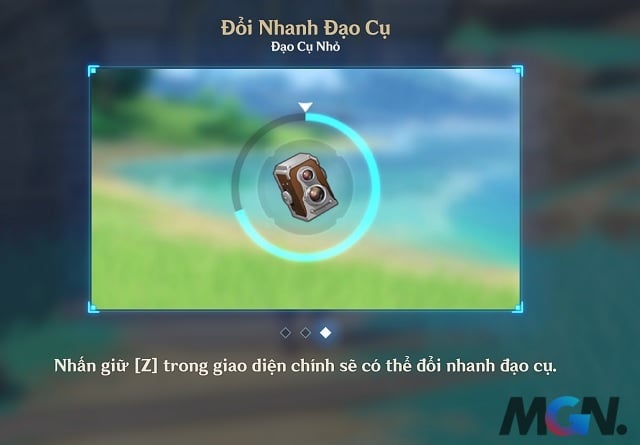 Because of the inconvenience of gamers every time they want to change to another prop, they have to open the bag to change it, so from Genshin Impact 3.7, the Small Props key now has a Quick Change Bar. Gamers can equip up to four Mini Props to the Quick Swap Bar and during gameplay, they can hold down the Mini Props key to open the Quick Swap Bar and change to another one without having to put it in their pocket. to change again. This update has received the support of many gamers because now their need to use multiple props at the same time has been solved.
>> MORE: Genshin Impact: 5 best lineups for 'catgirl' Kirara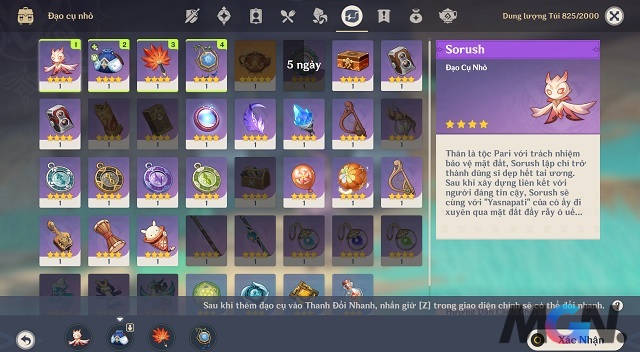 It should be noted that in addition to small props that can be pressed to use, props like Tran Linh Binh Ma – Liloupar, Phap Hoa Pipe, … will not be able to equip the Quick Change Bar. So in case you want to use these props, you will still need to access the bag to manually redeem.
Don't forget to follow MGN.vn to update the latest news about Genshin Impact right now!