The source provided by the leakers said that two of the most anticipated Executives may not be playable in the future.
A new source from Genshin Impact has revealed that two famous members of the Fatui organization may not be able to play for the foreseeable future. Since HoYoverse RPG launched in late 2020, the game has introduced a number of different main villains in its story, players who will eventually become playable characters. Characters such as Tartaglia, Raiden Shogun, and Wanderer will all confront the Traveler at various points throughout the game before forming an alliance with the player.
Fatui was first introduced as an elite organization from the snowy northern Snezhnaya region of Genshin Impact, attempting to collect the mystical Gnosis held by the seven Earthly Consuls at Teyvat. The current Genshin Impact storyline allows us to meet four of the eleven senior members of this organization. Two members of Fatui, Tartaglia and Scaramouche, have also become playable characters over time, leading many fans to believe that other characters could also become playable characters in the future.
However, besides Childe and Scaramouche, there are also Executors who, although modeled quite properly, will not be able to become playable characters and Signora is the most typical case. Recently, the leakers also revealed that two of the famous Executives of this organization with a large fan base in the community may not become playable characters in the future.
A new source from the famous Genshin Impact leaker team Team China has revealed more information about two Executives Fatui Dottore and Arlecchino. This information has revealed that both Fatui Harbingers, known as "Lunatic" and "Traitor", will be unplayable due to their in-game models being modified NPCs. Dottore has appeared several times during the Sumeru area Magic God Quest, serving as one of the main antagonists there. Arlecchino is heavily speculated that she will play a very important role in the storyline at Fontaine and there are even sources that have indicated that Arlecchino will appear here.
>> MORE: Genshin Impact: An interesting theory about the Gnosis of the Water God Focalors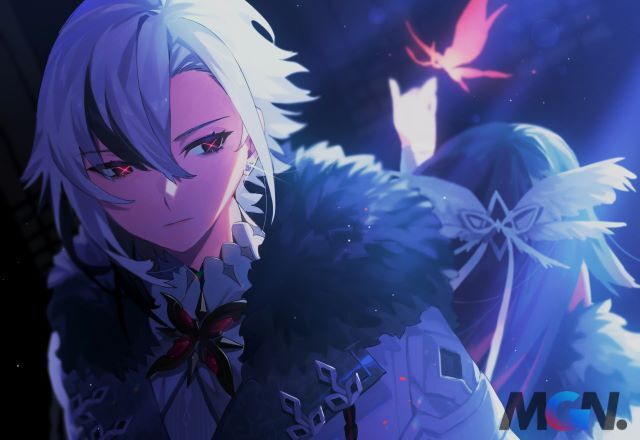 While Team China's information showed that both Fatui members were unplayable, another famous Genshin Impact leaker, Tao, offered some solace to fans. Tao's update would suggest that these two characters simply aren't planned for Fontaine, rather than being left out of the playable list at all. Thus, if Tao's source is correct, it is possible that the playable model of the two Arlecchino and Dottore characters is not fully designed yet and if they become playable characters, they can be created. will be very different from what we see in the game at the Sumeru and Fontaine storyline.
Don't forget to follow MGN.vn to update the latest news about Genshin Impact right now!