Although the Fontaine chapter has yet to officially debut in Genshin Impact, many of the characters that will appear in this chapter already have a huge fan following.
The characters that are expected to appear or participate in the plot when Genshin Impact gamers set foot in Fontaine have been revealed by many leakers. Among these characters, there are characters who first appeared in videos or events of Genshin Impact, and among them have been a few characters that have received a lot of love from the community. Thanks to this love, players who love those characters have gathered into a small community dedicated to sharing related information. And also thanks to small communities like this, we can completely know who are the most loved and expected characters in the upcoming Fontaine updates.
5. Charlotte trong Genshin Impact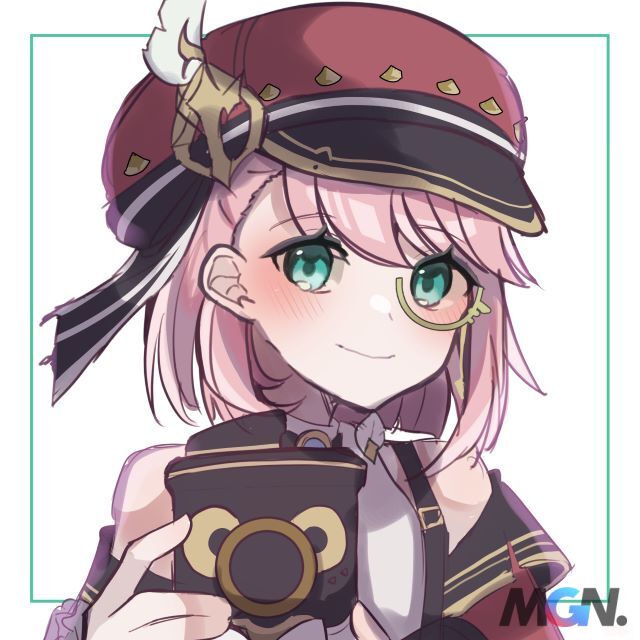 Number of followers on r/CharlotteMains: 311
Charlotte was first officially revealed in Genshin Impact 3.8 as a journalist covering a large, nationwide Seven Summoning event in Teyvat. Since then, a lot of players have been looking forward to this character. Aside from the related rumors in Genshin Impact suggesting she is the first Ice-type weapon character, not much has been revealed about the character's gameplay so far.
4. Lyny
Number of followers on r/Lyney: 350
It's worth noting that r/Lyney_Lynette_mains/ theoretically has more followers, but that Reddit sub is in fact for gamers who love both Lyney and Lynette characters instead of just Lyney. However, no matter which Reddit sub, this character himself also owns a fairly stable fan base currently.
Lyney is said to be a 5-star Fire-type character in Genshin Impact. However, there are currently no videos showing how this character plays released by reputable leakers. Perhaps, gamers will need to wait a little longer, maybe when Genshin Impact 4.0 beta officially opens.
3. Wriothesley
Number of followers on r/WriothesleyMains: 503
Wriothesley has been revealed to be a Fontaine character as well as having a 5-star rarity. There are rumors that this character will be participating in the regular banner, but nothing else has been confirmed to clarify the above source. The leakers have also stated that the character will be released soon in Genshin Impact 4.1.
>> MORE: Genshin Impact: Instantly unlock 18 achievements in 5 minutes with a new event
Many gamers showed great love for Wriothesley's design when the images of the character's design were revealed for the first time, not to mention a large number of players wanted more characters with male models. more mature. Currently, the only character with the same model as Wriothesley who has leaked information related to Fontaine is Neuvillette, revealed to be a judge in this country.
2. Furina (Also known as the Water God or Focalors)
Number of followers on r/FocalorsMains_: 4,030
Furina has several other Reddit subs with varying amounts of subscribers, some of which might actually rank higher if it were other characters. Here are some examples:
– Number of followers on r/Focalors: 2,183
– Number of followers on r/furinamains: 763
– Number of followers on r/Furina_mains: 154
It's no surprise that the Water God is attracting a lot of attention up to the present time. The Magic Gods that have debuted in the past (Venti, Zhongli, Raiden Shogun and Nahida) are all very popular and valuable in the current game's meta. Some gamers seem to love Furina's design and have quite a lot of expectations for her debut in one of Genshin Impact's upcoming Fontaine updates.
1. Harlequin
Number of followers on r/ArlecchinoMains: 8,240
Arlecchino may not be from Fontaine, but it's early on that she might be playable in a future update. Early rumors said a female Fatui Executor would be released soon. Since current sources all point to Arlecchino, she will be the best candidate on this list, while Sandrone and Columbina will be eliminated.
The rankings also won't really change because Arlecchino is more popular than his other 'colleagues' and that's understandable. For reference, gamers can compare the more than 8,000 people who participated in the Reddit Arlecchino main sub with the Reddit subs of the remaining two Executives as follows:
– Number of followers on r/Columbina_Mains: 4,854
– Number of followers on r/SandroneMains: 1,433
Arlecchino clearly has more fans than those two Executives combined on Reddit. This comes from her debut with other Executors in the Winter Night Play video and also there, Arlecchino captivated many Genshin Impact gamers who were willing to withdraw their wallets for her.
Don't forget to follow MGN.vn to update the latest news about Genshin Impact right now!