Although they are all very strong characters, they all possess weaknesses that if the player does not pay attention, can affect the outcome of the battle a lot.
Genshin Impact owns many characters with great strength in matches. Although they are very strong characters, these characters also have certain weaknesses that players need to pay attention to otherwise it can very badly affect the outcome of the entire match. Let's take a look at 6 strong characters in Genshin Impact with MGN but have a 'fatal' weakness in this article.
6. Tartaglia: Cooldown Tracking
Tartaglia has gained a reputation as one of the most powerful characters in the game because of his ability to deal fast and strong damage, can be a driver to create a continuous water seal in the International team or can nuke damage to millions with 1 smooth Rage Skill combo. However, one thing that many gamers who have played Tartaglia for a long time must also know is that they are forced to control the length of time during the use of this character's Elemental Skill because otherwise, the time they Cooldown can be up to 45 seconds.
5. Cyno: The duration of Rage Skill is too long
Cyno is one of the main Thunder-type DPS that is quite strong in Genshin Impact but is very underrated. Currently, there are very few gamers using this character in the late game content because the character's compatibility with the squads and support characters in the game is too low. The main reason comes from the fact that Cyno's Rage Skill has a long duration and this is really unnecessary. Previously, Xiao held this record with 15 seconds and was one of the pickiest characters in the game, now, the record holder is Cyno with 18 seconds of Rage Skill. This leaves Cyno with very few options to support him, even though he is one of the characters whose gameplay revolves around one of the game's strong elemental reactions, Boost.
4. Hu Tao: Physical problems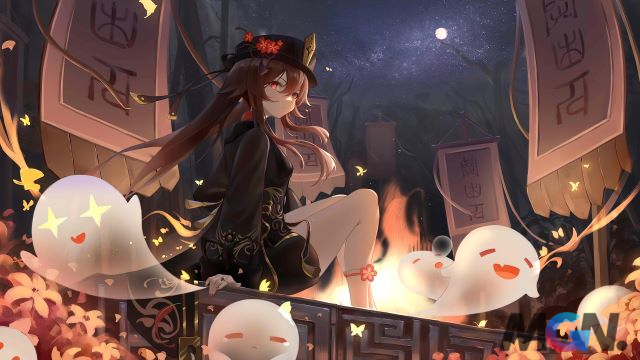 Fitness is one of the units that requires players to keep an eye on during combat. Stamina is a yellow bar next to the character and will be consumed when the character uses Shock (Swimming) or performs Heavy Strikes. When it comes to gameplay that requires the use of Heavy Strike a lot, it is definitely impossible not to mention Hu Tao. The reason why many players have always passed on is that if you want to optimize Hu Tao's gameplay, gamers should own the Palace of Destiny 1 of this character to eliminate the consumption of physical strength during the execution of Heavy Strikes. in the state of the Reincarnation Message. However, for players who are not lucky enough or have the economic ability to own the Palace of Destiny 1, they need to keep in mind that they must always monitor their fitness bar to make sure Hu Tao does not 'stagger' in the game. during combos.
3. Nilou: Suicide Squad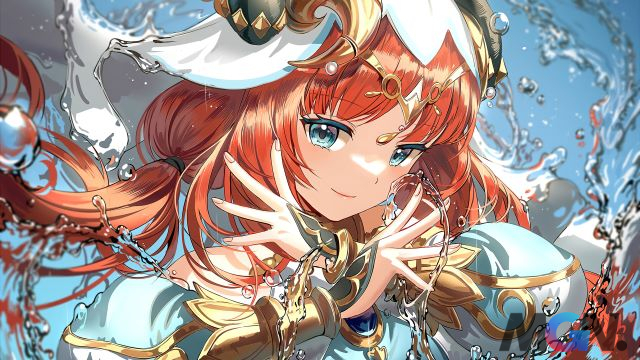 Nilou is probably too famous in Genshin Impact as one of the characters with a very special suicide gameplay in the game. The Grass Nucleus made up of the Sum Sue reaction is the main source of damage in Nilou's traditional formations and it can deal massive area damage to all targets on the field, including your character. play. However, it is worth mentioning that Nilou's gift even enhances the Grass Cores making them stronger and so this can be considered a unique feature in her lineups and it is also the 'fatal' weakness of this squad because if you don't have a strong enough healer or don't have enough skills, sometimes the one to lie down first will be you.
2. Alhaitham: Much more complex skill set than Keqing
Gamers often joke that Alhaitham is actually just a Draft version of Keqing, but in fact, anyone who has used Alhaitham knows this character is stronger than Keqing and therefore the skill set is also much more complex. . Basically, Alhaitham's skills have clear combos, and the gameplay will revolve around how to combo to ensure there will always be at least 2 to 3 Glasses on the character's body. Activating the Glass of Light or storing it will also have conditions that the player will need to practice to be able to get used to, it is not simply discharging all skills and attacks at random.
>> MORE: Genshin Impact: Top 4 strongest Blooming lineups version 3.6
1. Wanderer: Interruption resistance is not increased while in the air
The Wanderer possesses a rather unique gameplay that deals damage while in the air and during this time will continuously consume Air Force. When Air Force runs out, it's time for the Wanderer to return to the ground and thus his playstyle will always revolve around reactivating Elemental Skills. However, one thing you need to keep in mind is that while in the air, the Wanderer's interrupt resistance is also not increased, so if you are hitting, you will receive an opponent's 'knock-back' attack. then the character can completely fall back from there, causing the combo and total damage to be significantly affected.
Don't forget to follow MGN.vn to update the latest news about Genshin Impact right now!