Recently, a gamer tried to combine Yanqing's outfit and style for Kazuha in Genshin Impact and the results really surprised many players.
Both Genshin Impact and Honkai Star Rail are games developed by HoYoverse, so the fact that they have a character design style or even a character in this game is considered a different version of the character. There is nothing strange in the rest of the game. The Genshin Impact gaming community already has players who love combining two existing characters in the game, from swapping costumes to combining designs to create a new character, .. Now, they are ready to combine two characters with the same style from the two games to see how compatible the two characters will be.
Specifically, gamer u/CWHardKnight posted an article on the Reddit Genshin Impact forum with the content that the image was designed by them with the character Kaedehara Kazuha as a model. However, in this player's image, Kazuha's outfit style is said to be a combination of the main color of the character with Yanqing's outfit from the game Honkai Star Rail.
Yanqing is a character whose skill set revolves around his blades and has the integrity of a swordsman, yet retains the childishness of a teenager. Many gamers said that because of the rule-abiding personality and humility of a swordsman, Yanqing makes them feel similar to the character Kaedehara Kazuha from the open world game Genshin Impact. And the combined product of these two characters really surprised many gamers.
>> MORE: Genshin Impact: Unique feature only Venti has, no other Wind character can do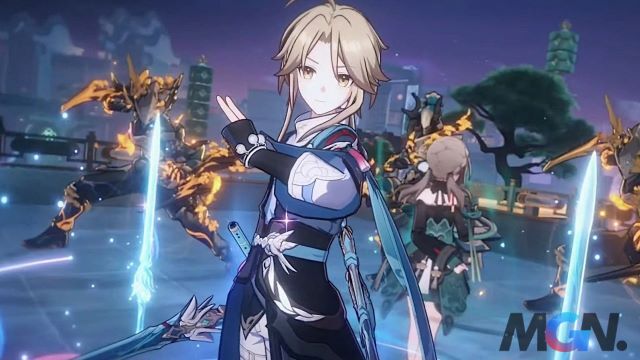 Most of the comments said that Kazuha should have another skin of his own and u/CWHardKnight's image has a lot of potential to be exploited in such a product. Some gamers praised u/CWHardKnight's image because they mistakenly thought it was a leaked image of Kazuha's new skin. The comments all said that they would not hesitate to spend money to buy a new outfit for Kazuha if it was designed like this.
Don't forget to follow MGN.vn to update the latest news about Genshin Impact right now!