After the personification of the Singing Troupe, the Genshin Impact community has continued to anthropomorphize the Ancient Ritual of the Seven Kingdoms into a lovely character.
You probably still remember MGN's article about the anthropomorphic image of the Mainland Wandering Troupe in Genshin Impact, but if you don't remember, you can review the article here. Trying to redesign or anthropomorphize the relics or weapons in the game is no longer strange to gamers because this is also considered an extremely abundant source of ideas when each item in the game. The set of holy relics or weapons all have their own stories. And after the Mainland Wandering Singing Troupe, the set of relics of the Ancient Tong That Ritual were also brought out to be molded and transformed into a character with a lovely shape.
The author of this creative work is a gamer on the HoYoLAB forum. The author of this playable Tong That made his post on this forum at the request of his fans. The author also said that Tong That's hair was actually inspired by Layla's own bun in Genshin Impact, so when you look at the character, you can feel her familiarity. , not only because she is originally a set of holy relics that many characters use.
The author of this work also has many other products related to the anthropomorphization of his relic and most of them are more or less design references from the characters already available in the game. Although this method is not new, adding a little creativity to it can bring a breath of fresh air to gamers without losing the sense of familiarity for Genshin Impact. You can visit the author's page to see more of their work here.
The Ancient Ritual is one of the oldest relic sets in the game and the player can get it through a lot of sources so most people don't farm it in its own right. chief. The story of this holy relic is a story related to the Lawrence family, one of the great families in old Mondstadt although it is no longer flourishing today. One of the characters introduced in the game, Eula, is a descendant of this clan and you can learn more about her in the character's Legendary Quest.
>> MORE: Genshin Impact: Top 5 banners with huge sales, Nahida also ranked 5th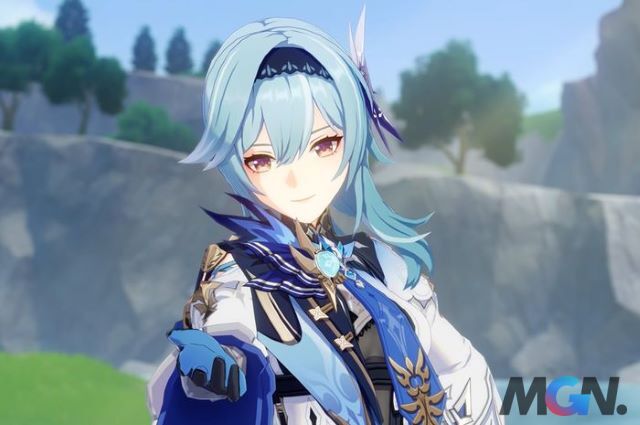 Don't forget to follow MGN.vn to update the latest news about Genshin Impact right now!