A gamer accidentally discovered that Zhongli's new trial mode in Genshin Impact 4.0 version is different from previous times.
The character trial feature is a mode that allows gamers to experience the power of a 5-star character at a specific level, this level will be decided by Genshin Impact such as character level, level natural talents, weapons and holy relics,…
Zhongli and Tartaglia are currently two 5-star characters on the limited character banner, so their trial mode has also officially opened for players. Most Genshin Impact gamers are familiar with the gameplay of these two characters, but they still participate in the trial mode every banner period, mainly because of the 20 Gem reward.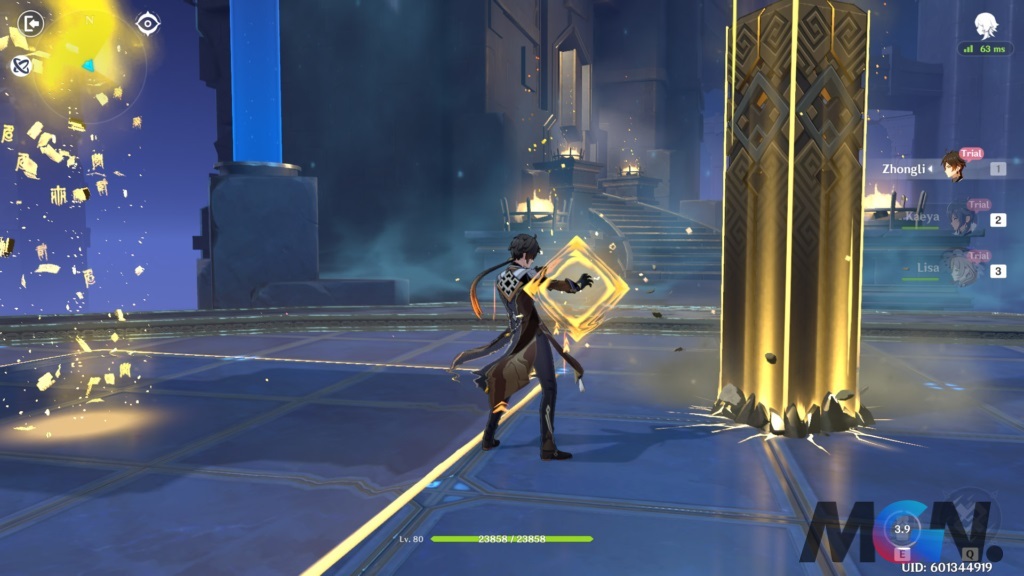 If you don't try it, how can you find out what's strange? A Genshin Impact gamer, after participating in the test feature of the character Zhongli in Genshin Impact 4.0, quickly discovered the strange thing that this mode has two 5-star characters, different from usual.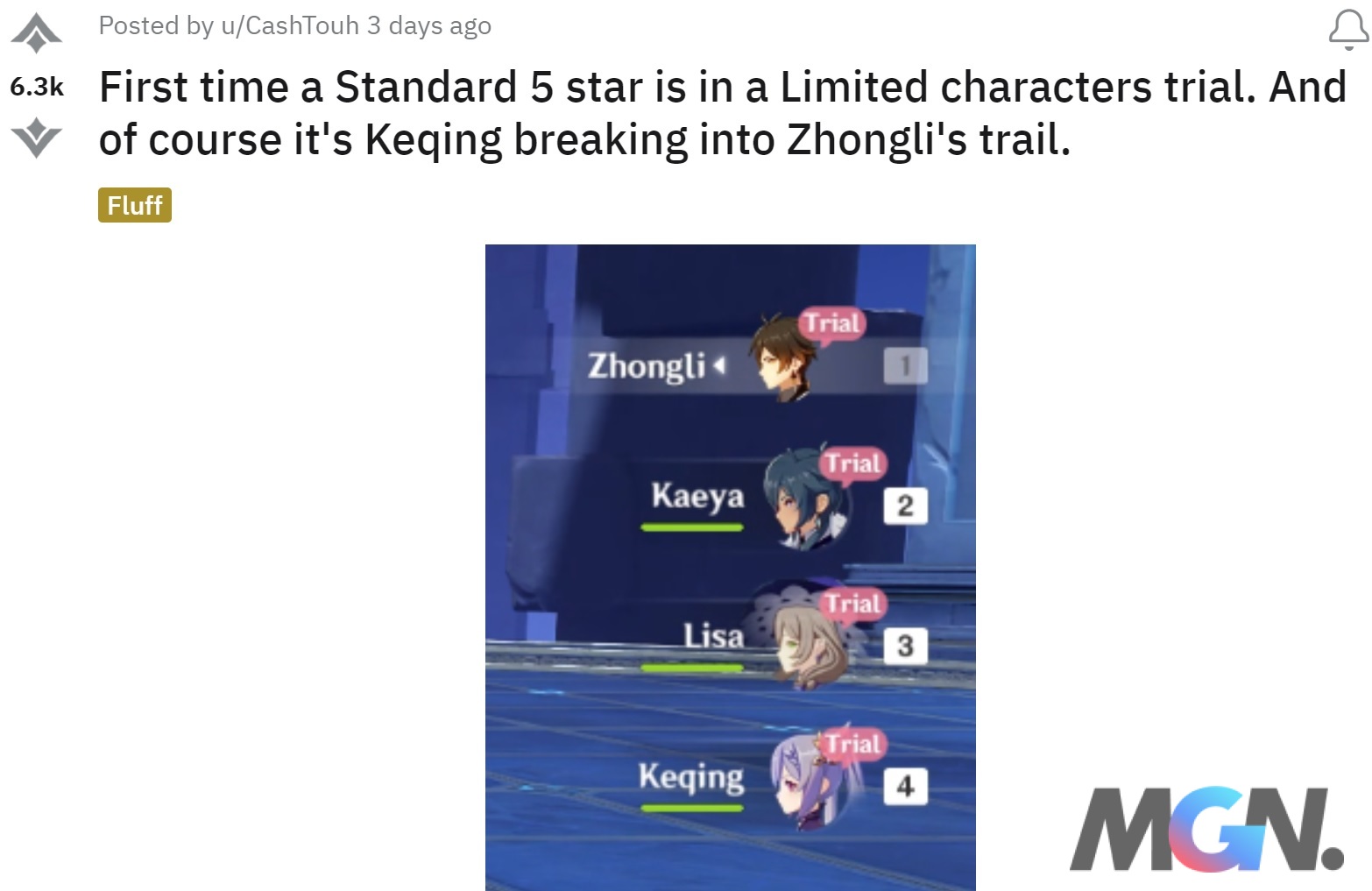 Normally, a character's trial mode will not have the appearance of another 5-star character because the main 5-star character is the focus that gamers need to pay attention to and care about. Therefore, the appearance of Keqing in Zhongli's trial mode in Genshin Impact 4.0 version is truly a "strange phenomenon".
Many players think that perhaps Genshin Impact wants to let gamers experience the power of Zhongli with support and shield play, so they are forced to stuff another DPS in to ensure damage. But then the question is why does it have to be Keqing and not another DPS?
Currently, this "strange phenomenon" is still a question mark for many gamers because they do not understand what the HoYoverse developer's motives are. At the same time, many players expressed that Keqing's appearance reminded them of the Keqing banner in Genshin Impact 1.3 version more than 2 years ago.
>>SEE MORE: Genshin Impact: Do you know how to build Zhongli with these 5 different playstyles?
I wonder if Genshin Impact put Keqing in Zhongli's trial mode in version 4.0 for what purpose? In your opinion, what would be the most appropriate answer? Please leave a comment to let everyone know and don't forget to follow MGN.vn to update the latest news about Genshin Impact right away!