Genshin Impact's third anniversary is hardly a "Holy War" but it still creates "controversy". Then why? Let's find out with Genshin Why!
Celebrating Genshin Impact's first year, we have our first "Holy War" with many "memorable" highlights.
Celebrating the second year of Genshin Impact, we had a peaceful year, except for some G news site suddenly saying there was a "Holy War".
The third anniversary of Genshin Impact has been announced, but unlike the previous two years, this year according to Genshin Why there will be no "Holy War" but it also does not appear to be peaceful.
Genshin Impact's 3rd anniversary features two opposing "parties".
As soon as Genshin Impact's third anniversary rewards were announced, the community was divided into three factions:
– Group "Gifts are too expensive, ask for more"
– Group "Gifts are more than enough, don't ask for more"
– Group "The drama is so good, I want to breathe more"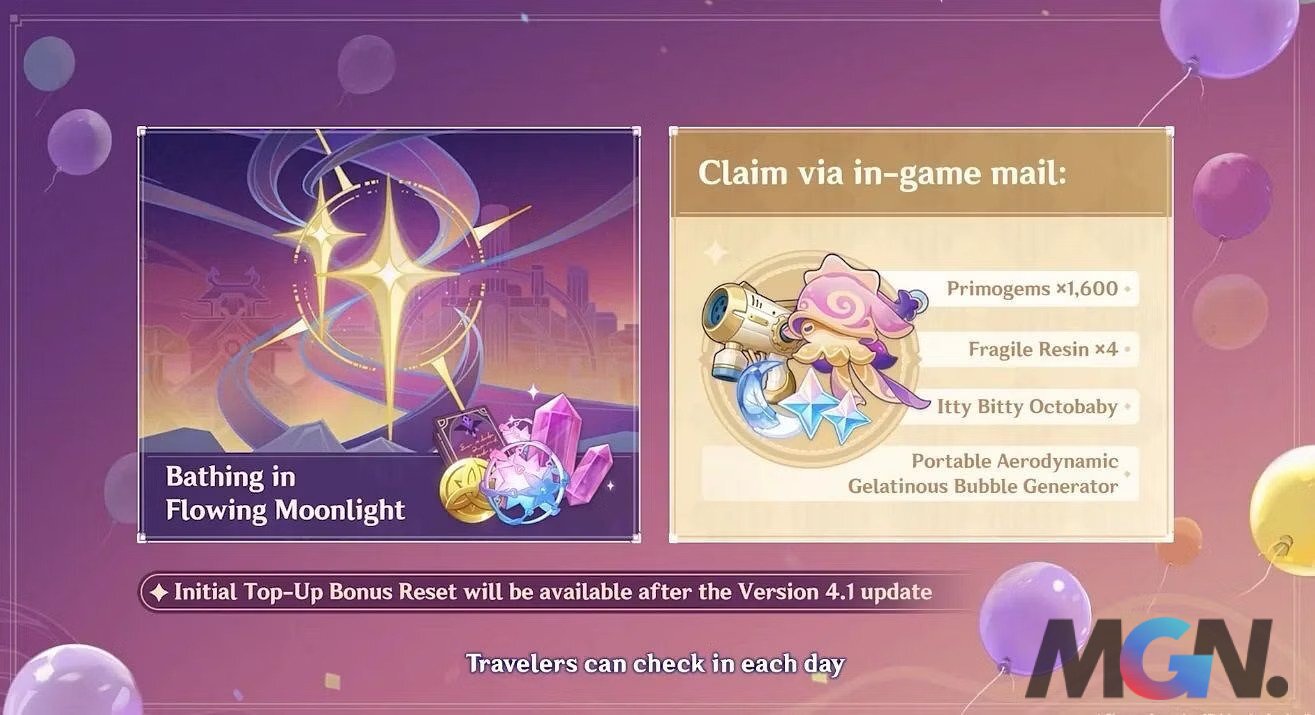 While the above two factions rush to "tear" each other to prove their thesis, the last faction will live according to the "you are the best" school of thought, standing out of the game to speculate like the way that Follow MGN.vn to update more unique articles from Genshin Why.
Why is Genshin Impact's 3rd anniversary so "controversial"?
According to Buddhist concepts, people have 3 harmful mental states, also known as the Three Poisons, including Greed, Anger and Ignorance. Look at the Genshin Impact community, miraculously we have all three.
They are greedy because they want more gifts. They're Ang because they're angry that HoYoverse hasn't improved the game's age-based gifts, and they're Si because they want to prove to the other side that their point of view is the right one.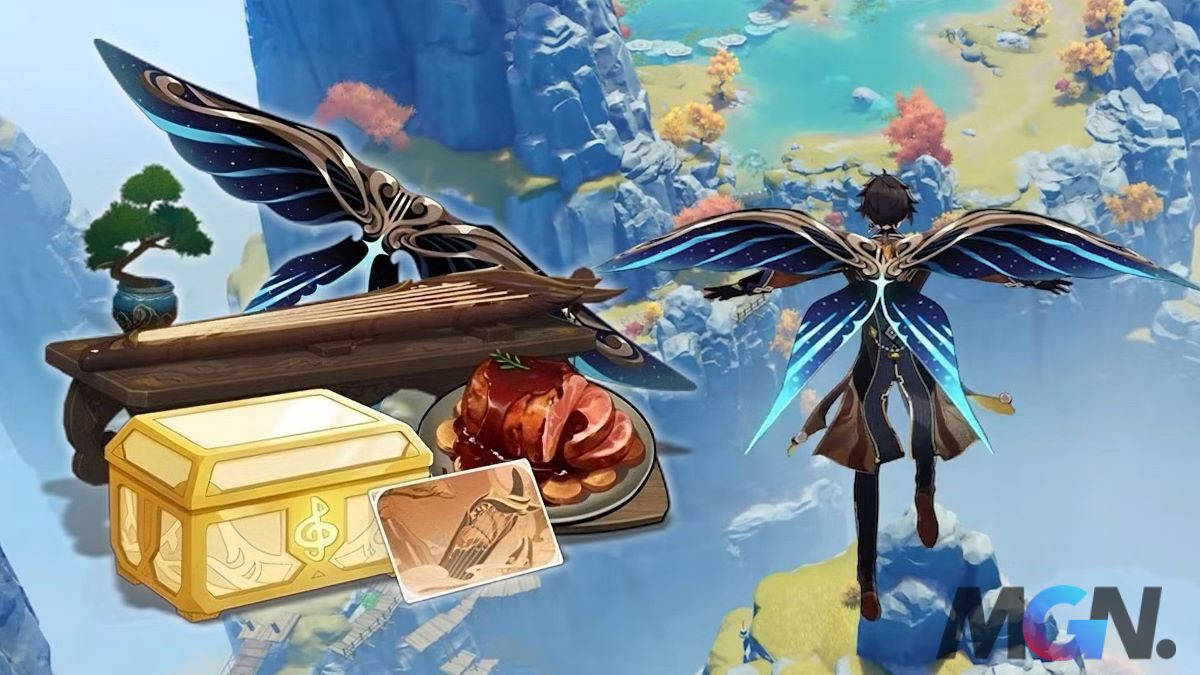 The "demanding more gifts" side said that the third year's rewards are no different from the previous two years. The other side believes that 20 rolls are not easy to find, and the limited item is not something you want to have. That is Tham.
The "demanding more gifts" faction wants more limited items such as skins for the Traveler. The other side immediately pressed back asking if they would use the Travel House after giving it to them or if they would just take it out to look at it for a few days and then keep it in the closet. That is San.
The "demanding more gifts" faction wants the game to give 5-star characters (limited or skewed are both ok), opening a separate banner for the anniversary. The other side believes that by doing so, the publisher will "lose money" and they don't say what the basis is. That is Si.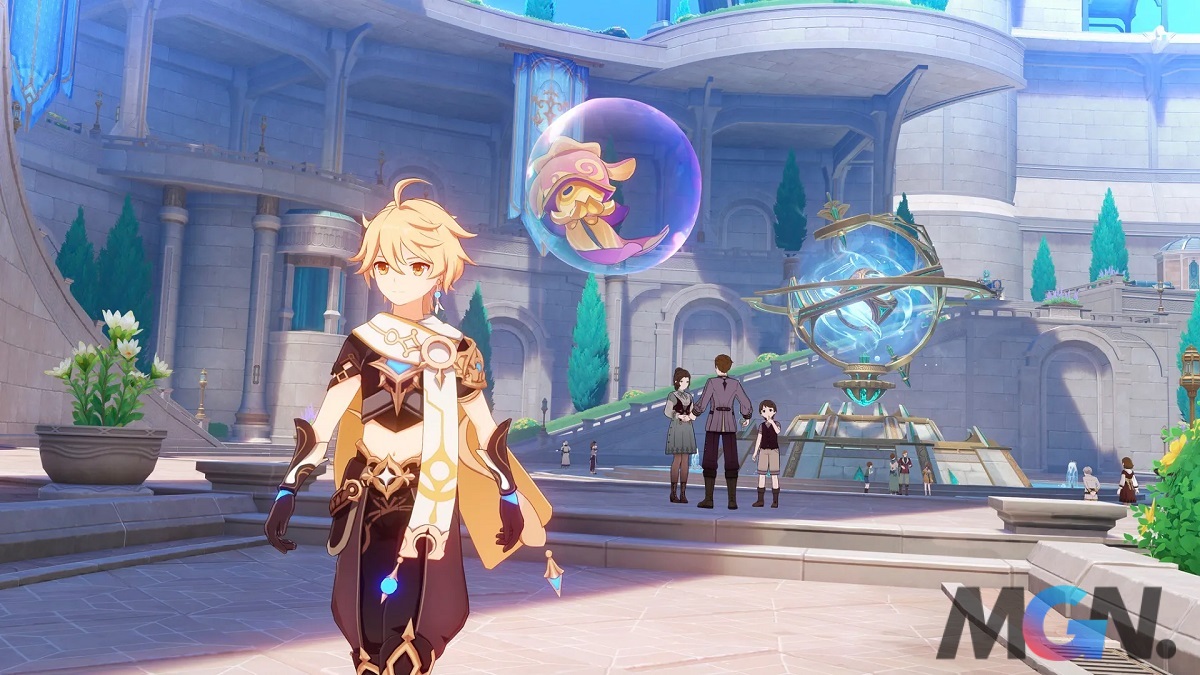 In short, just because of the gifts, the Genshin Impact community has the opportunity to call each other with very "friendly" nicknames like "hoyobu", "white knights",… Meanwhile, the third party Dad was shaking his thighs and sitting there enjoying the scene of the two sides "fiercely fighting" each other.
>>SEE MORE: Genshin Why #10: Why is Lyney called Hu Tao's '82nd disaster'?
Is Genshin Impact aware of this "discontent" of the community?
Absolutely yes. However, it seems that if there is not a huge "Holy War" like the first anniversary, it will be difficult to change the gifts in the upcoming 3rd anniversary.
Going back to the reason why the first "Holy War" was initiated, Genshin Impact only gave gamers a 7-day roll call event with 10 free rolls. 1600 Primal Stones along with limited wings and some other items are actually in the paid package, if you want it you have to buy it.
Besides the roll call event, gamers do not have any other events to celebrate the 1 year anniversary of Genshin Impact's launch. Not only that, Genshin Impact also moved to erase its traces by sequentially deleting and banning all accounts from Discord, Facebook, Reddit,… complaining about rewards.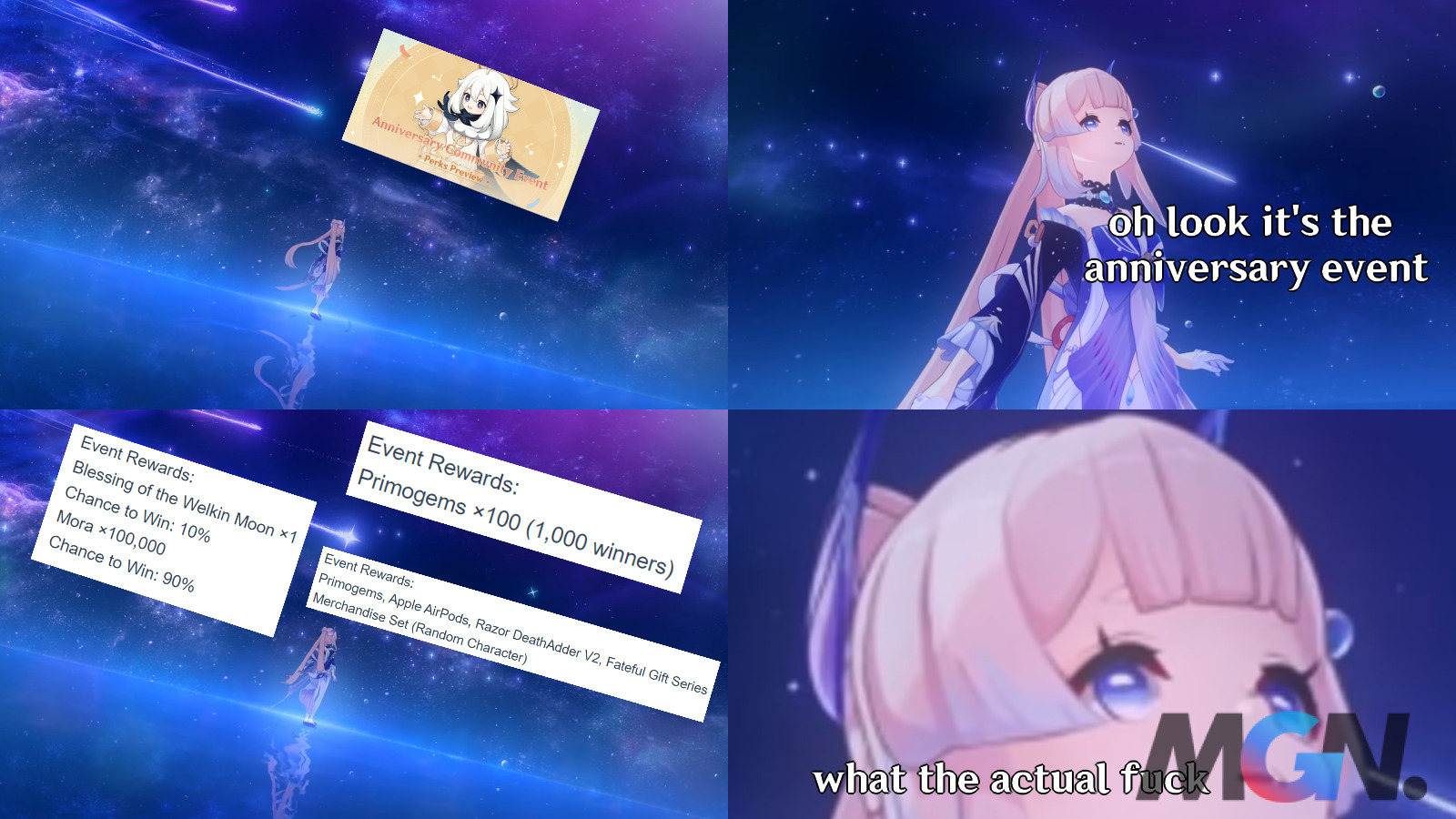 It was because of that disregard for players that made the community angry and so the "Holy War" broke out. Gamers rushed to CH Play and Apple Play Store to vote 1 star for the game, not only Genshin Impact but all HoYoverse games, even just gacha anime games, were all voted 1 star.
After that "monumental" event that contributed to helping the Genshin Impact fandom reach "social bottom", HoYoverse seems to have "remained calm" and the second year has improved. However, in the third year, the rewards are exactly the same as the second year in terms of item type.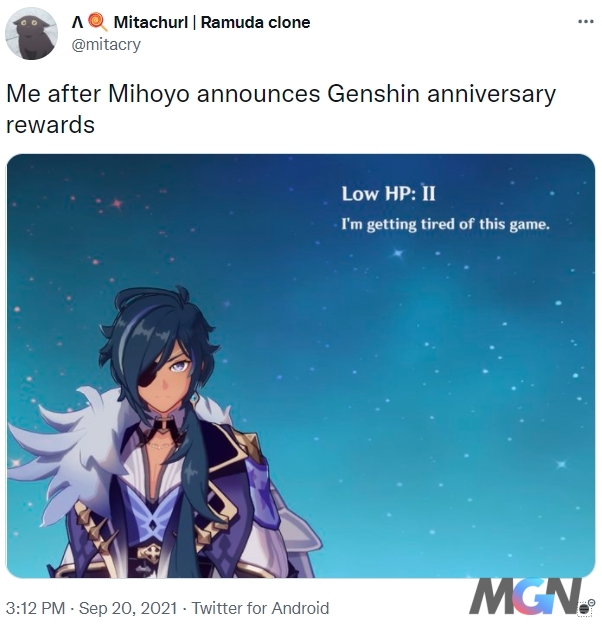 So why don't gamers do another "Holy War" to protect their rights?
Because unlike the first year, the third year of Genshin Impact does not have the consensus of players but is now divided into two opposing factions. They're still busy arguing so they don't have time to vote 1 star for Genshin Impact.
>>SEE MORE: Genshin Why #11: Why is Physics not a good 'civilization' in Genshin Impact?
How should Genshin Impact solve this problem?
The argument put forward by the "demanding more gifts" side is not unreasonable. But the opposition is not without their reasons. That's why Genshin Impact's third anniversary has become a controversial event.
It's entering its third year and Genshin Impact is becoming more and more successful, so it's normal for gamers to expect a more epic anniversary reward.
Therefore, it is not unreasonable for them to want the annual anniversary bonus to also have an increase instead of remaining the same as the previous year.
Genshin Impact doesn't necessarily need to give away more Gemstones or rolls, they can open a big event in the game to celebrate with many attractive gifts like free 3-year-old version of 4-star weapons, for example.
Consider opening an additional banner for the anniversary, possibly a 5-star weapon banner with limited weapons of characters already in the regular banner such as Hunter's Path, Lau Coast Lighthouse,… is also a good idea. an option worth considering.
As for releasing more costumes for this important anniversary, it is likely not necessary. One of the important reasons is that the issue of character usage time as well as additional space taken up must be carefully considered because not all gamers have devices that can handle it.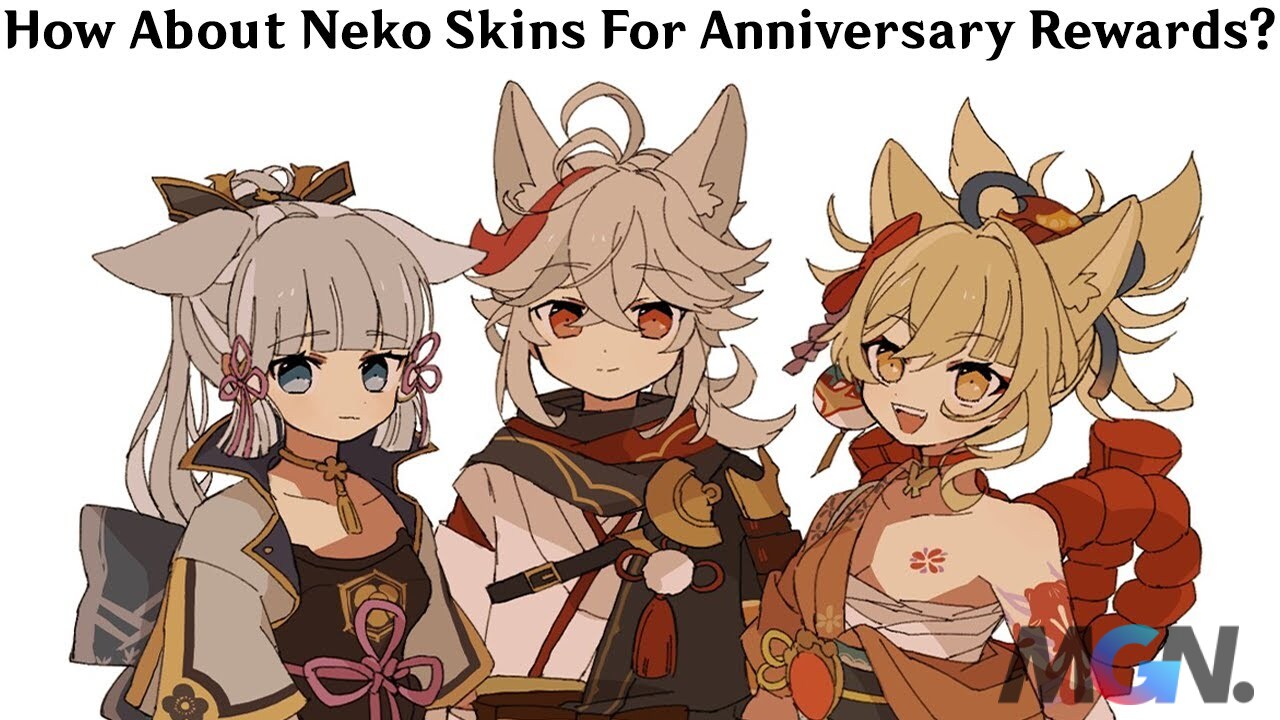 Thus, what Genshin Impact should do at the present time is to reevaluate feedback from the community about this year's anniversary rewards. Through that, they can consider and improve for the following years.
>>SEE MORE: Genshin Why #12: Why is Water God Furina both an expectation of gamers and a pressure for Genshin Impact?
Hopefully, Genshin Impact will grow more and more as well as bring more attractive gifts to players.