Let's join Genshin Why in issue 17 and find out why healers reaching the "top of society" is a "deep conspiracy" of Genshin Impact!
Fontaine was born within the expectations of many Genshin Impact players. Until now, we have welcomed 5 new Fontaine characters and gradually shaped a unique feature in the gameplay and weapons from this land.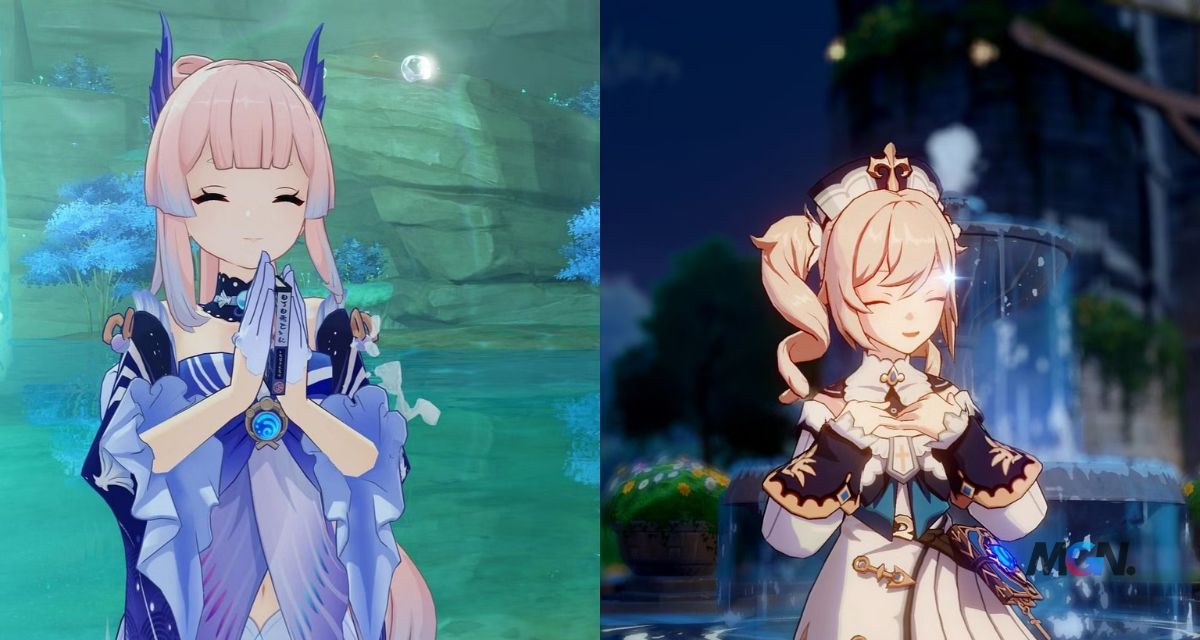 This characteristic will be associated with the ability to heal, so owning a character with strong healing ability will of course be an "advantage" for gamers.
However, the launch of a series of new Fontaine characters has further proven to gamers that owning strong healers will help them easily stay at the "top of society" more than ever in Fontaine versions.
Genshin Why believes that this is not a coincidence but most likely a deliberate arrangement. Why is that so, let's find out now!
Playstyle characteristics of Fontaine characters in Genshin Impact
If you think that the special feature of Fontaine's playstyle is the Ousia or Pneuma Base Power then you're right but that's not what Genshin Why is talking about 😀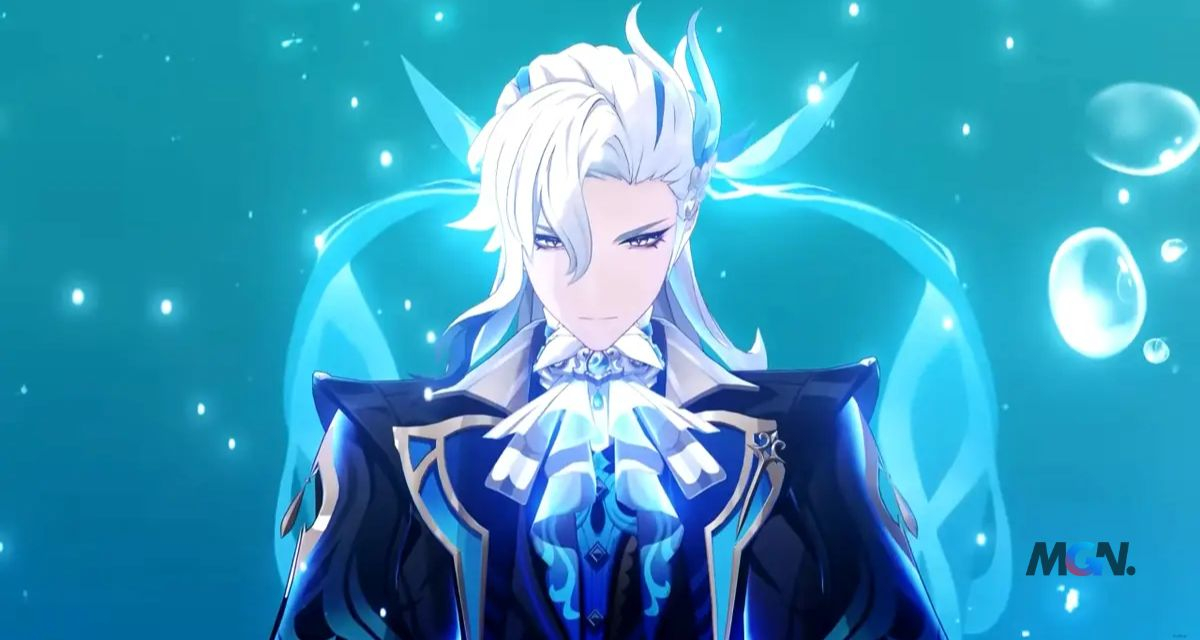 Here we will talk about their ability to reduce HP and restore themselves. Specifically, most of the Fontaine characters released from version 4.0 up to now such as Lyney, Lynette, Neuvillette all have a skill that will reduce their HP as a trade-off condition.
However, they themselves will also have a certain skill or talent that helps restore some of their health. In addition, at Fontaine there is also a set of holy relics directly related to increasing and decreasing HP, along with weapons with similar effects such as "towning" Wriothesley, Fontaine forged weapons,…
How did Fontaine bring healers to the "top of society"?
Before Fontaine was released, a leaker said that healers would be "upgraded" when the Water Nation arrived. Many people have said that "a few leakers are good at talking nonsense" because there has never been a healer important enough to make them completely dependent on that position.
However, when Fontaine was released, the skill set's HP drain caused the need for healers to increase greatly. Now having a healer in your team with Fontaine characters will almost be a must.
The most visible is Lynette. This magician has the ability to accumulate Spare Props to increase the damage of Elemental Skills. Each accumulated stage will consume 20% of Lyney's HP, but it will stop at 60%.
Although there is the ability to self-heal HP in Elemental Skills, anyone who plays Lyney will understand that this means that the damage is not optimal because self-healing also means consuming all the accumulated levels.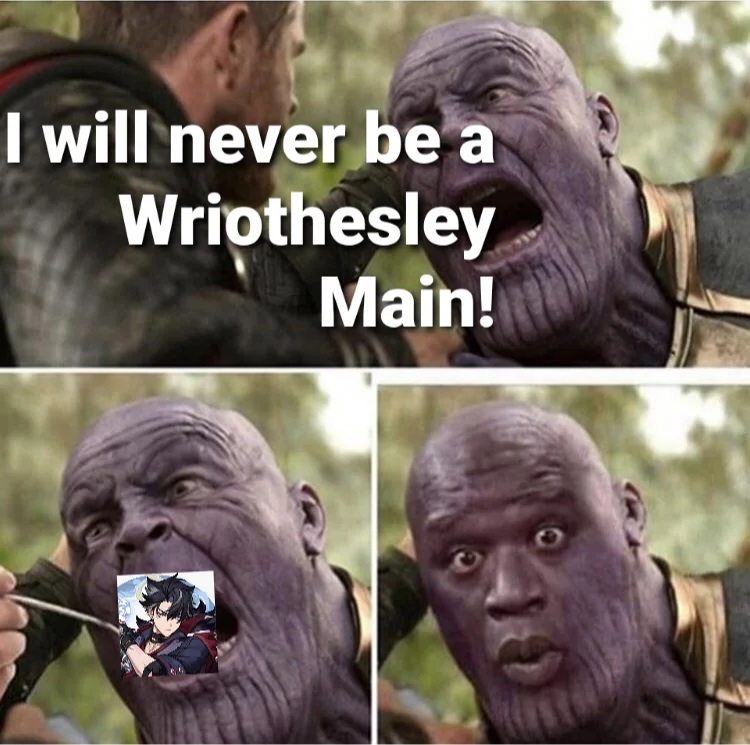 So Lyney will definitely need a healer to accompany him, and among the potential faces, Bennett is the most prominent.
Although Neuvillette or Wriothesley also possess strong HP drain and self-healing abilities, most "not big" gamers need a healer to avoid being shocked by damage.
Coming soon, Water God Furina will debut and of course she also possesses the ability to drain HP as a trade-off. The difference is that Furina not only drains her own HP, she also drains the entire team's HP.
Not stopping there, Furina's "town", Thien Phu Breakthrough 1 and her Rage Skill interact very strongly with the increase or decrease of HP, which means that if you lose HP, you must also recover it. can optimize her playing style.
Therefore, as soon as Furina launches, the position of healers will certainly only increase, not decrease.
Why is that a Genshin Impact setup?
Very simple. Any longtime Genshin Impact player knows that each new country released opens a new "meta" era for the game.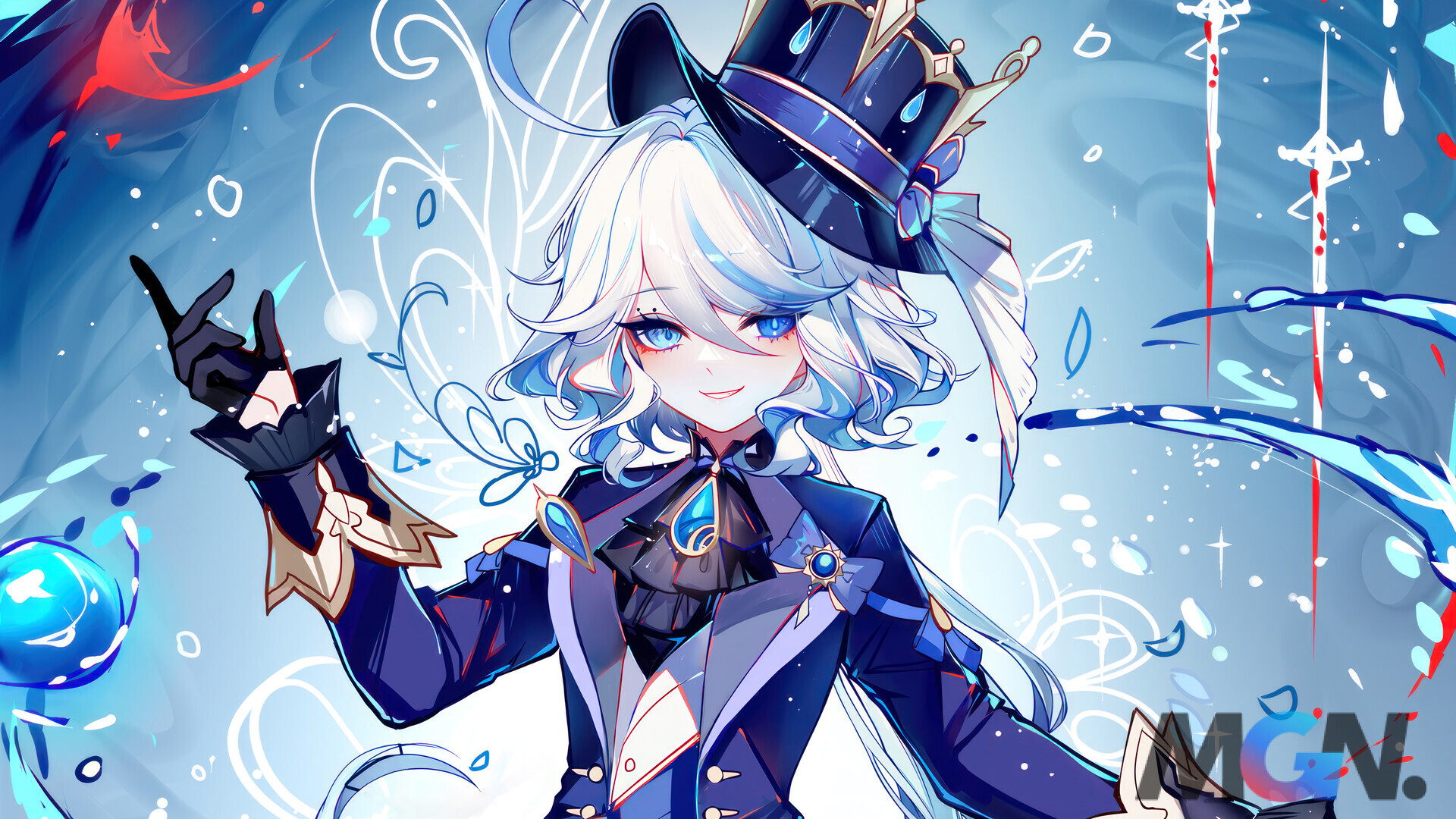 In the early stages of the game, we witnessed the exploits of the Jean – Venti duo stirring up La Hoan.
In the next stage, the Nham system had a "golden age" exactly like the color that its element possessed.
The era of Elemental Charge Efficiency was ushered in with the release of Inazuma's Land of Lightning. The launch of Raiden Shogun and the extremely powerful relic Seal of Separation has had a strong impact on the game's power ranking system until now after more than 2 years of launch.
Sumeru brings a breath of fresh air to Genshin Impact with gameplay focusing on Elemental Mastery. The "Golden" stage of the Lightning system has arrived when the Thao system has pulled the characters of this system out of the "chicken coop" of the past year, along with affirming the Water system as the "dominant talent" system of the game.
>>SEE MORE: Genshin Why #4: Why is the Water element the 'National' element of Genshin Impact?
Therefore, gamers who have gradually understood Fontaine as well as the "meta" direction of the game will definitely know in advance that the developer will periodically bring a new highlight to Genshin Impact's playing style even if they can't tell what it is.
Many people have predicted that Fontaine will definitely bring them a meta related to therapeutic effectiveness because when mentioning Water, people often think of healers and HP stats.
That's right, healers have really been upgraded and the HP index is the central index that the Fontaine version will direct Genshin Impact gamers to.
What are gamers' future expectations?
Through Fontaine, Genshin Impact gamers have been gradually getting a clearer picture of the game's direction through each stage.
However, the interesting point is that even though we have predicted the possibility of opening up a new way of playing when a new country arrives, we still cannot know clearly what that is and can still be surprised by what happens. HoYoverse delivers.
It can be said that Genshin Impact knows how to capture players' psychology during the time this game has been developing until now. We can fully expect that the Fire Nation and Ice Nation in the future will also open up completely new gameplay styles and can continue to be surprised by what the developers have to offer us.
>>SEE MORE: Genshin Why #16: Why will newbie Genshin Impact always 'inhale the smoke' of oldbie?
So, do you agree with Genshin Why's point of view? If so, please support Genshin Why by liking and following MGN.vn. If not, please leave a comment below (and click the follow button to monitor feedback) right away for the whole world to know!~