Norse mythology has a lot of unique weapons and items, but God of War Ragnarok has only exploited a very small part of their full potential.
5. Odin's Noose
Odin in God of War Ragnarok cast a spell on Freya to prevent her from traveling freely in the Nine Worlds. During their journey to destroy the incantation, Kratos and Freya found a noose with many runes written on it and was hanging from a lonely tree. According to Freya, this is the noose on which Odin hangs himself in search of answers to the universe. Freya later took this noose with her to prevent Odin from killing Kratos and Atreus in the final battle in Asgard.
In Norse Mythology, it is well known that Odin hanged himself at Yggdrasil or the World Tree in order to gain knowledge of life, death, and rune power. This detail has been incorporated throughout the plot in God of War and is cleverly re-woven by the publisher in a legend in their own game.
4. Gungnir Spear
Odin's spear, Gungnir, is a weapon that appears only a few times in God of War Ragnarok. During the final battle of the Ragnarok incident, Odin drew his spear to kill Thor for not following his orders.
In Norse mythology, Gungnir is a spear that can pierce any object. The ability to kill Thor with a single blow also proves how powerful its destructive power is. If you look closely in God of War Ragnarok, the Gungnir spear seems to be made of wood and carved with many intricate patterns, which is far from what is known in the original.
3. Mjolnir
Mjolnir seems to be the most famous weapon of Norse Mythology when it has appeared so much in the Marvel cinematic universe. This is also quite understandable when the image of the thunder god Thor is loved by many fans with his cool appearance and power to control thunder.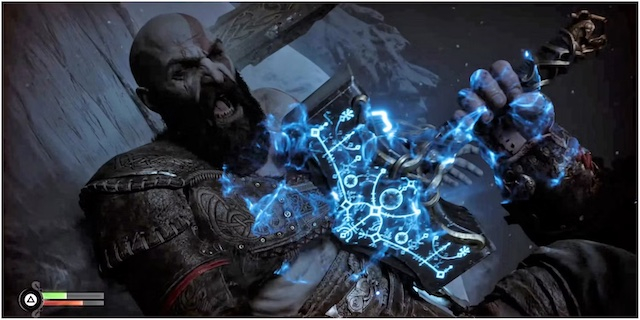 Of course, Mjolnir is no ordinary hammer, but instead a signature weapon of Thor. Its mechanism of action is also quite different with the Leviathan ax, which is thrown and recovered to attack the opponent. Once again, Mjolnir continued to appear in the game God of War Ragnarok under Thor's hand during his encounter with Kratos.
>> MORE: A small detail at the end of the game God of War Ragnarok made the ending of the game sadder than ever
2. Drops
In Norse Mythology, Draupnir is a golden ring possessed by Odin. This ring has the ability to multiply itself infinitely without limit.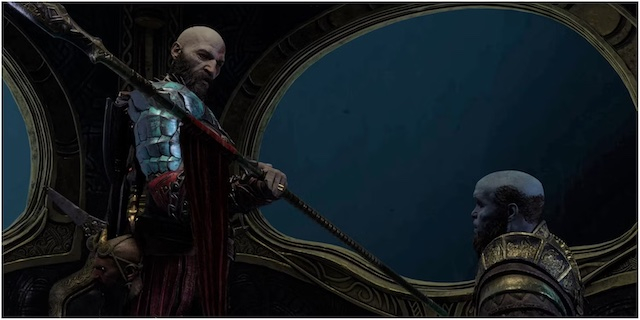 In God of War, this ring is owned by Brok and Sindri and is kept in a room overrun with its copies. They then used those clones to create the Draupnir spear that helped Kratos defeat Heimdall.
1. Prison and Gjallarhorn
In Norse mythology, the Gjallarhorn is the horn used to initiate the Ragnarok event, and once blown, anyone in the Nine Worlds will hear it.
Returning to God of War Ragnarok, Kratos killed HeimDall in Vanaheim to obtain the horn and the Gjallarhorn. As soon as Kratos blew it, the entire door of the Nine Worlds opened and they entered Asgard. This is a different point from the original myth, instead of Heimdall who blows the Gjallarhorn to wake the gods to prepare for the final battle, here Kratos uses the Gjallarhorn to open the door of the Nine Realms.
Follow MGN.vn to know more about God of War Ragnarok soonest!