There are countless games on the market today that are labeled "super products", these games all have different internals, different themes. However, each game has its own unique characteristics to attract people. Also in Hidden Sword Mobile, which gamers "love" here, besides the wonderful and unique entertainment features, continuous Pk, intense naval battles every hour is the key point that decides the "good" ho" of this game.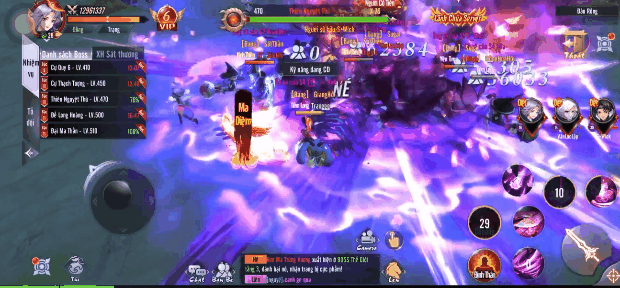 If you do not know, Hidden Sword Mobile is the latest role-playing product from NPH SohaGame. As soon as joining Hidden Sword Mobile, gamers will experience a whole new world of swordplay with a blend of traditional swordplay style and magnificent European style. It can be said that in this game, the role-playing quality is "100%" true, especially when it is supported by a series of the most advanced and modern 3D graphics technology, all images in the game are reproduced extremely realistic, flexible and vibrant.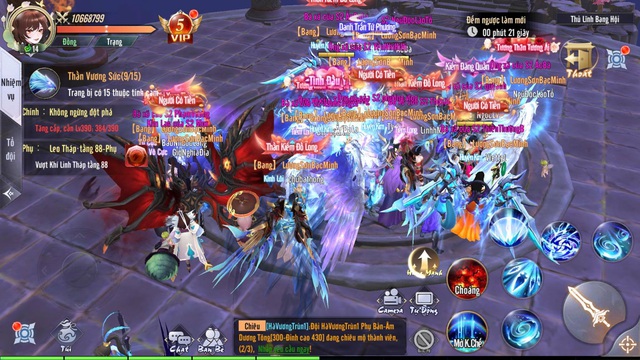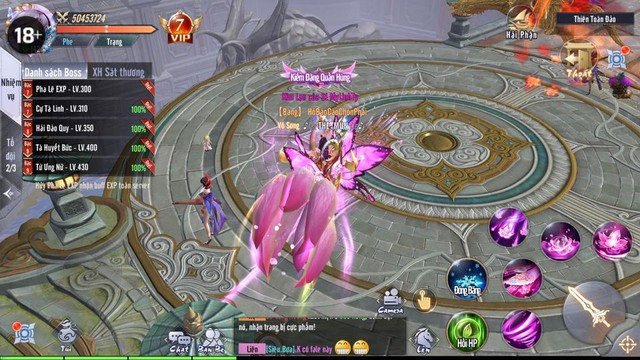 But all that is not the thing to say about the uniqueness of this game, what makes Hidden Sword Mobile stand out among current role-playing games is the interesting inter-server PK activities that appear right away. in the first version of the game. A series of top-notch PK features such as: Inter-server Competition, Inter-server Ba Bang Tranh, Inter-server Chaos, Inter-server Boss, Inter-server Marine Battle … promises to bring large-scale, fierce battles never happend.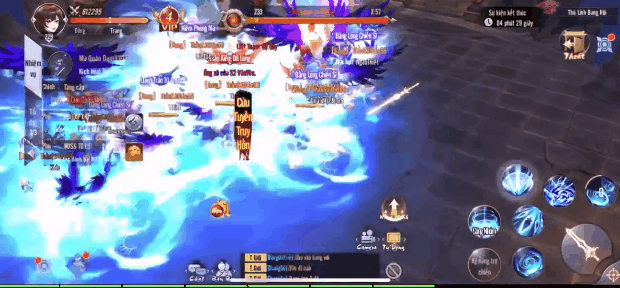 Here, true to the nature of unlimited PK, at Hidden Sword Mobile, players will be able to build battleships with friends, create alliances to participate in the great inter-server naval battles full of smoke and fire and rob the warehouses. extremely valuable treasure. Boss hunting phases, capturing the island to rob resources or chasing, shooting missiles to sink enemy ships "stretch like strings" are always waiting for you at Tang Kiem Mobile.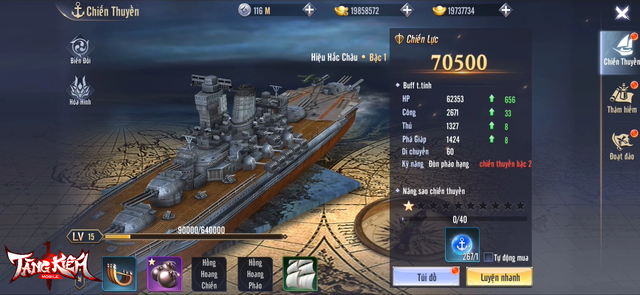 Why is it still called Hidden Sword Mobile as an "unlimited" Pk game, because if you are tired of participating in PK matches on the ground and want to find more strange experiences, come to the endless ocean right away. , with mysterious archipelagos buried behind dense fogs and unique treasures that have never been discovered at Mobile Museum. In the Marine Battle mode, players will be transformed into notorious pirates, operate a battleship with long-range cannons and participate in epic, smoke-filled Marine battles with friends. .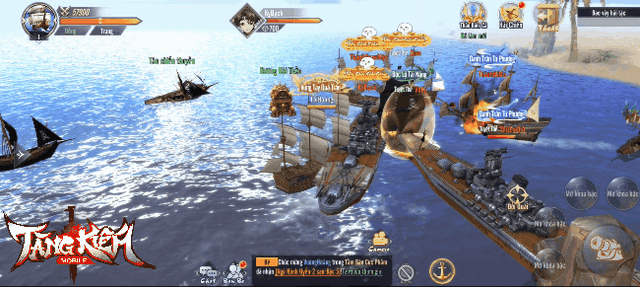 "Accumulate small to big", the more islands you take, the more exp buff the more, the whole server level up like a storm. This attractive collective income will turn Thuy Chien into a Lien Server activity that cannot be missed at Tang Kiem Mobile, the person who succeeds in conquering the island will also become the hero of the whole server, loved and respected by 500 brothers and sisters. important.
Extremely "quality" naval battle at Hidden Sword Mobile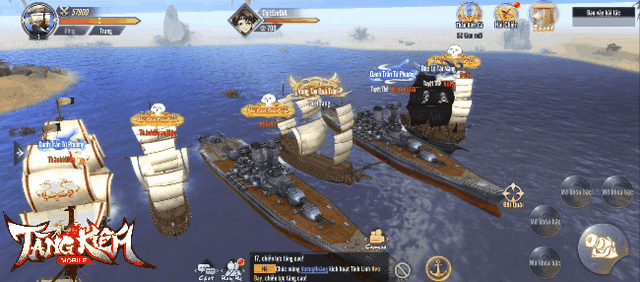 Not only limited to one type of boat, gamers of Hidden Sword Mobile will have their own options from traditional Warships to modern battleships with super-destroying cannons. In particular, players can completely upgrade their ships with special materials and equipment received when participating in the Marine War. So step by step strengthen, upgrade firepower, open more skills…, defeat all enemies to become king of the sea, dominate the entire vast ocean.
Therefore, in the community of Hidden Sword Mobile, gamers are always "hot" with the spirit of "hot as fire", ready to meet Pk "match" anytime, anywhere.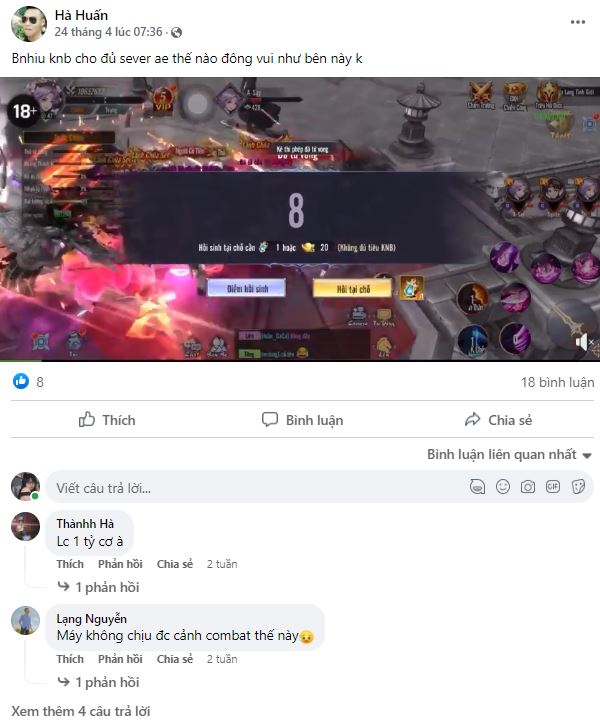 This crowded combat scene is not all "bearable"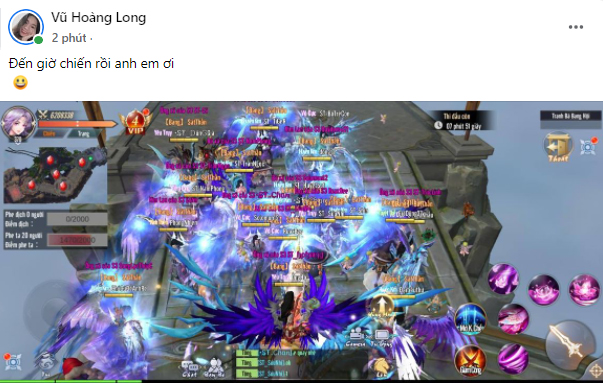 Gamers meet "comparison" all the time
In addition, through the Guild feature, each member of Hidden Sword Mobile will have memorable experiences when working together to build a famous Bang step by step, the stronger the Guild, the more members receive. many benefits in the future. Also by knowing how to capture tastes and effectively invest in the development of the Guild feature, Tang Kiem Mobile has quickly retained a community of tens of thousands of close gamers who choose to stay and continue to attract customers. New players arrive every day.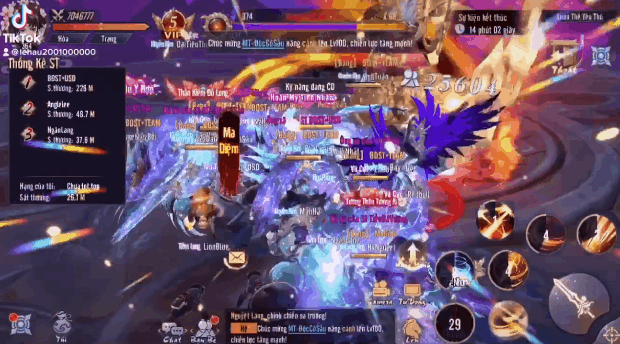 It is known that Tang Kiem Mobile is constantly changing and renewing itself through regular Big Update versions. And the most significant thing is that all the features and events in this game are aimed at gamers, the "desires" that gamers always like.
Game download link: https://tangkiem.onelink.me/HHDJ/gk
https://gamek.vn/game-hay-khien-game-thu-hen-nhau-so-ke-moi-noi-len-thuyen-ban-ten-lua-nhu-phim-khong-khi-luc-nao-cung-cang-nhu-day-dan-20220510153726705.chn