The past 1 month has not been an easy time for Henry Cavill. First, the actor suddenly announced his withdrawal from Netflix's The Witcher project after 3 seasons, ceding the main role of Geralt of Rivia to Liam Hemsworth. And just 2 days ago, Henry suddenly revealed that he would not return to the role of Superman of the DC cinematic universe because director James Gunn wanted a younger face to take on the role.
However, while many fans are worried when the actor falls into "unemployed" situation, recently, Henry Cavill has excitedly announced his new destination: It is a TV series. Warhammer 40,000, is adapted from Games Workshop's board game of the same name and will be developed by Amazon Studios.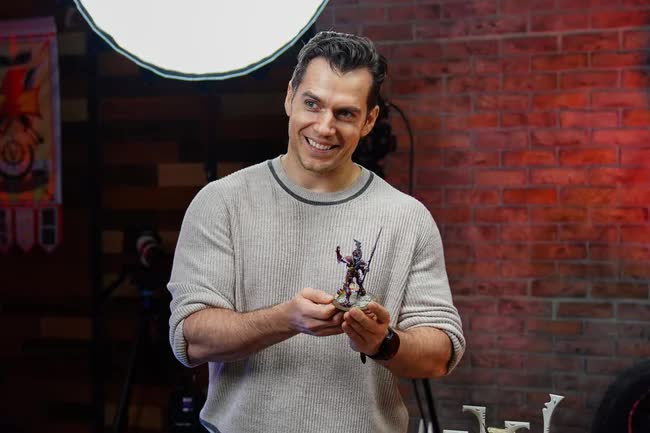 Henry Cavill will participate in Amazon Studios' Warhammer 40,000 film project – Photo: Polygon
On his personal social networking site, Henry said: "For the past 30 years, I have always dreamed of the day the Warhammer universe comes to the big screen. Now, with 22 years of experience in the field, I finally feel I have the skills and experience to make the Warhammer cinematic universe."
"To work with Natalie Viscuso at Vertigo is an honor beyond words. Without her, we probably wouldn't have found the most suitable landing at Amazon. And with a home like Amazon, we'll be free to explore the sheer scale of Warhammer."
"To all Warhammer fans, I promise to respect the brand we all love. I promise to bring you what is most familiar to you. And I'll try to create something more amazing than ever. The first step that we needed to take was to find the right production/creative/writing team. Please wait for us, my friends."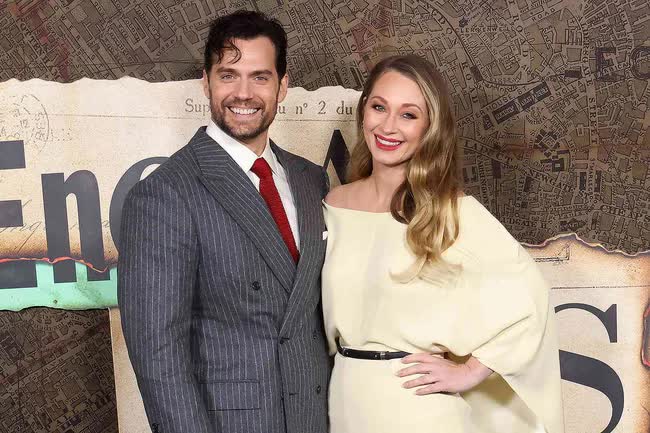 Henry Cavill and his girlfriend Natalie Viscuso will executive produce Warhammer 40,000 – Photo: People
Reportedly, Henry Cavill and his girlfriend Natalie Viscuso developed the Warhammer 40,000 movie project for several months, before Amazon reached a copyright agreement with Games Workshop and brought the franchise to their studio. Henry himself is also a big fan of Warhammer as he meticulously colored the models of this game during the social distancing period of mid-2020.
On her personal Instagram, Natalie said: "Fantasy, horror and sci-fi are my forte creative languages. So when Henry introduced Warhammer to me a few years ago, I really felt at home. Warhammer's stories are rich and complex, the world scale allows players to unleash their imaginations, and characters, heroic or pitiful, will never leave you. Building a cinematic universe with Henry, our team at Amazon, and the Games Workshop empire behind it is a real pleasure and honor. "
Although Warhammer 40,000 is still in the process of finding a writer and director, according to The Hollywood Reporter, Henry Cavill will personally take on the role of executive producer for this project. Accompanying him are Roy Lee and Natalie Viscuso from Vertigo Entertainment. Besides, it seems that Henry is also placing high expectations on Warhammer 40,000 when he thinks that this could be the beginning of a new cinematic universe in the not too distant future.
Source: HollywoodReporter, Henry Cavill
Original post: https://gamek.vn/vua-mat-vai-superman-henry-cavill-lap-tuc-cung-ban-gai-xay-dung-vu-tru-dien-anh-moi-voi- du-an-warhammer-40000-178221218161035586.chn
Original Post: https://otakugo.net/vua-mat-vai-superman-henry-cavill-lap-tuc-cung-ban-gai-xay-dung-vu-tru-dien-anh-moi-voi-du-an-warhammer-40-000-117793.og
Website: https://otakugo.net/