Whether they are new players or have played long enough, it is inevitable that they will make extremely silly mistakes in Honkai Star Rail.
So far, Honkai Star Rail has released two versions and is now halfway through its third update. As a game that is not new but also not old enough, until now, there will be concepts that players still have to try to understand no matter how long they play.
In general, not only for new players but even gamers who have played long enough, it is inevitable that they will accidentally make some common mistakes. So, what are the mistakes that "oldbie" gamers often make in Honkai Star Rail, let's find out together with MGN.
1. Don't "discharge" Unlocking Power often
The Power of Discovery is one of the basic resources in Honkai Star Rail. Players can use the Power of Discovery to participate in activities such as farming Relics, fighting elite bosses and weekly bosses to receive important materials to break through the character.
However, unlike Plastic in Genshin Impact, Power of Mine has a faster cooldown so gamers can take advantage of this to farm more turns in a day. The problem is that even players who have been involved since the beginning may not know it.
Usually, they will get into the habit of only accessing the game once a day and then not re-entering once they have completed the goals for that day. It is this habit that may prevent you from fully taking advantage of the Power of Mining for your material farming purposes.
2. Build only one team
Resource issues have always been a headache for every player in Honkai Star Rail. Up to the current 1.2 version, this problem is only partially fixed because players are… used to it.
In fact, there are many players who just try to complete a single squad and ignore many other characters. This can greatly reduce their experience because there are not many diverse options that give them more flexibility in the game's challenging challenges.
3. Starlight Pearl is bluffing, the most basic mistake in Honkai Star Rail
Who doesn't like Gacha, but because the beginning of the game gives many Starlight Gems and you can't stop your "addiction", you may regret it later on.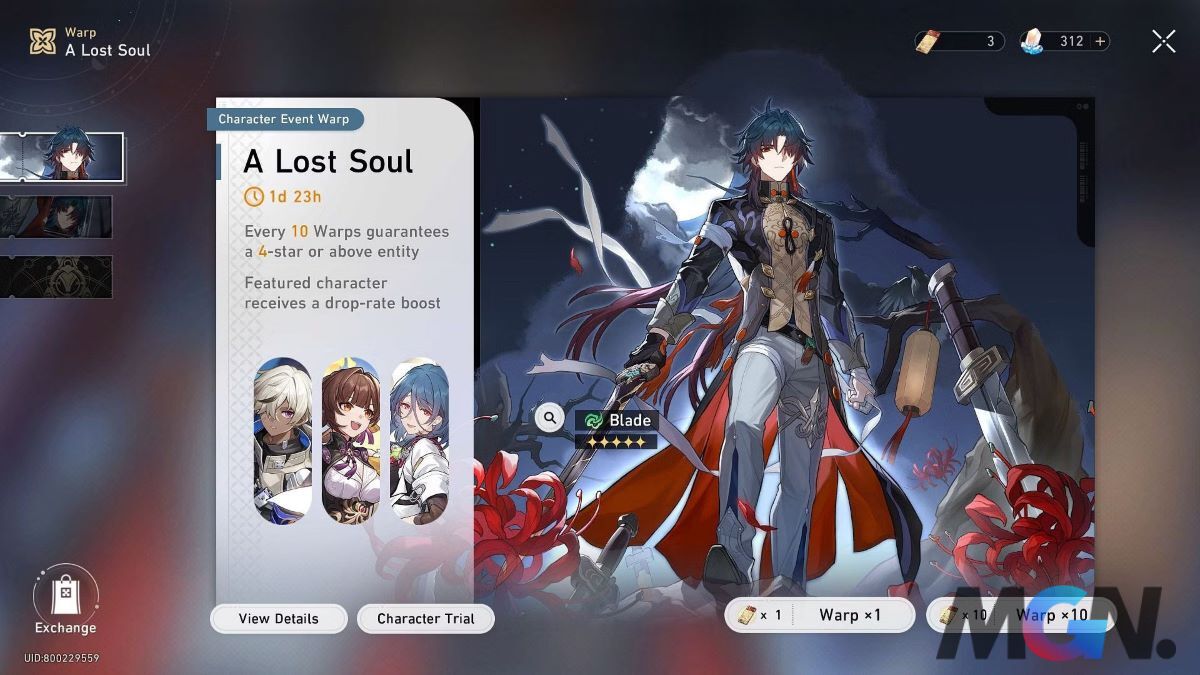 This is not a rare case in all gacha games, not just Honkai Star Rail. Most players have the thought of "rolling to get pity" or "rolling to accumulate insurance" but this thought is very dangerous, easily leading to unwanted situations.
4. Skip limited events
Events in Honkai Star Rail are one of the interesting content and a source of additional resources for people extremely abundant through each version. However, not all players pay attention to participate in these limited events.
Some gamers may accidentally or because … lazy choose to ignore the events opened in Honkai Star Rail. This may cause them to lose quite a bit of resources and especially Starlight Gems.
>> MORE: Honkai Star Rail: What is DOT and how to play DOT in version 1.2
5. Give yourself a break
Constantly playing the game can make yourself exhausted. Not only that, you will quickly become "bored" of the game because there is no more content to play.
At times like these, you should give yourself a break so your body can recover as well as "live slow" to wait for other new content to come out instead of trying to run all your content. There's nothing left to do in the game.
Don't forget to follow MGN.vn to update the latest news about Honkai Star Rail now!