Gamers who are looking to build Sampo in Honkai Star Rail will be interested to know what are the best options for this character in version 1.2.
Sampo is a character from the Underground Fire organization with an interesting personality that players will encounter during their journey in the Honkai Star Rail. As a Void character, Sampo specializes in weakening and damaging enemies through DOT damage, especially with Corrosion.
While the Sampo can be highly effective when properly built and equipped with the right Light Cone, the Sampo's true value is only seen by players as the DOT gameplay begins to gain popularity.
Therefore, the Light Cones that help increase damage to Sampo with Sustained Damage will be extremely suitable choices.
1. In the Name of the World: Choose to be "friendly" to all Void characters in Honkai Star Rail
Uncle Welt's "Town" is probably one of the most versatile Light Hats for the Void class since nearly any character can use it. Basically, the condition to activate all the effects of this Light Cone is that the character only needs to use Combat Skills and create Bad Effects on the enemy.
Therefore, with the increased damage and stats, Sampo can easily activate the effect of this Light Cone with only his Combat Skill without having to take advantage of any additional buffs or sources. any other debuffs.
2. Prey's Sight: Sampo's 4-star "Town"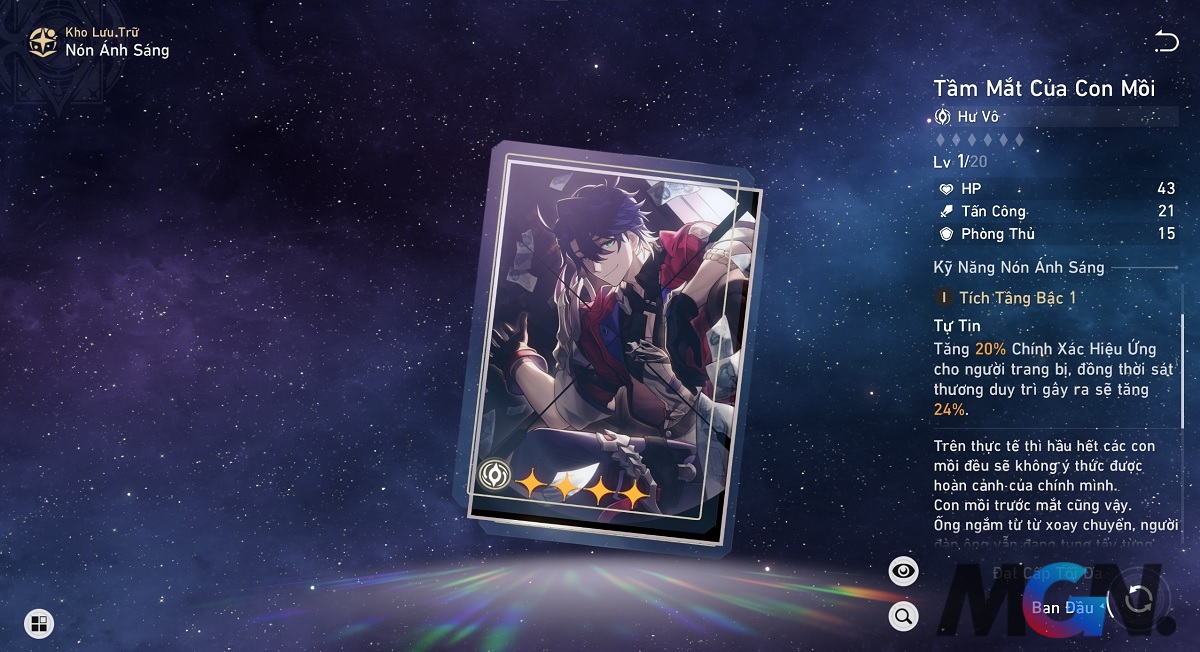 Prey's Sight is one of the Light Cones that have been used by gamers for Sampo or other Void characters in the game for a long time. With the simple effect of increasing Effect Accuracy with Sustained Damage, it is not difficult for us to consider this as a very suitable choice for Sampo after only in the Name of the World in Honkai Star Rail.
3. Good Night: Prestigious choice for the DOT . lineup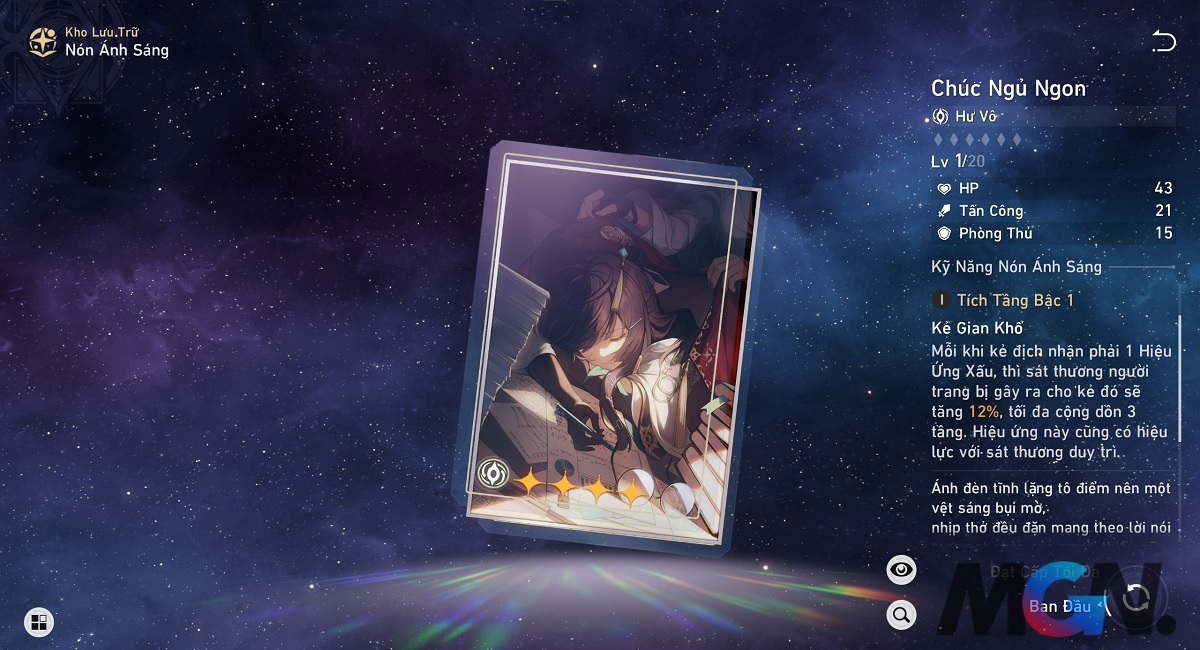 Good Night is currently a "hot pick" for the Void characters who have joined the DOT lineup in Honkai Star Rail. With the advantage of increasing damage when the enemy receives Bad Effects and can stack up to 3 times, this will definitely be a very good choice for Sampo when operating in a DOT squad with 3 or more types of Bad Effects. go up.
4. Before Starting the Beginner Quest: F2P items from the event, easy S5 and not bad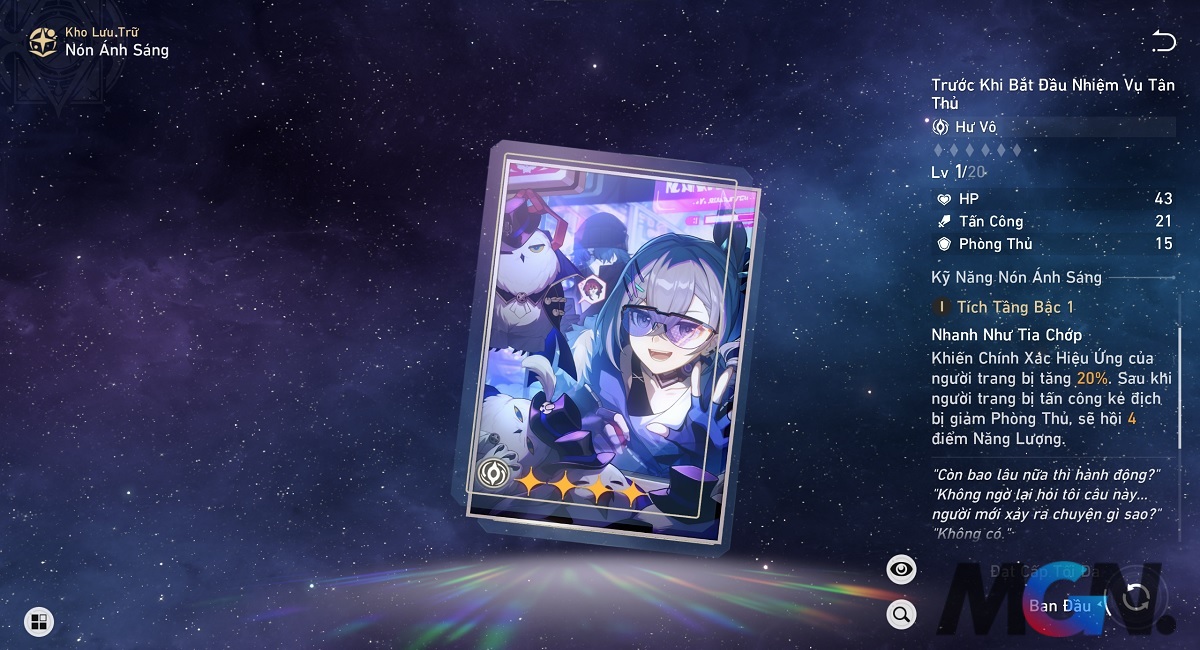 This is a Hat of Light that players can get for free by participating in the mini-event at the beginning of Honkai Star Rail 1.1. Just by completing that event, the player can easily obtain this Light Cone in the 5th Floor Accumulation.
Accordingly, the amount of Effect Accuracy that this Light Cone increases is an extremely large number of stats that gamers can be relieved of when building this stat for Sampo. In addition, if in your team there are characters that have the ability to reduce Defense such as Silver Wolf, Pela, … Sampo will also recover Energy when hitting the enemy.
5. Extended Symbols: Another Good F2P Option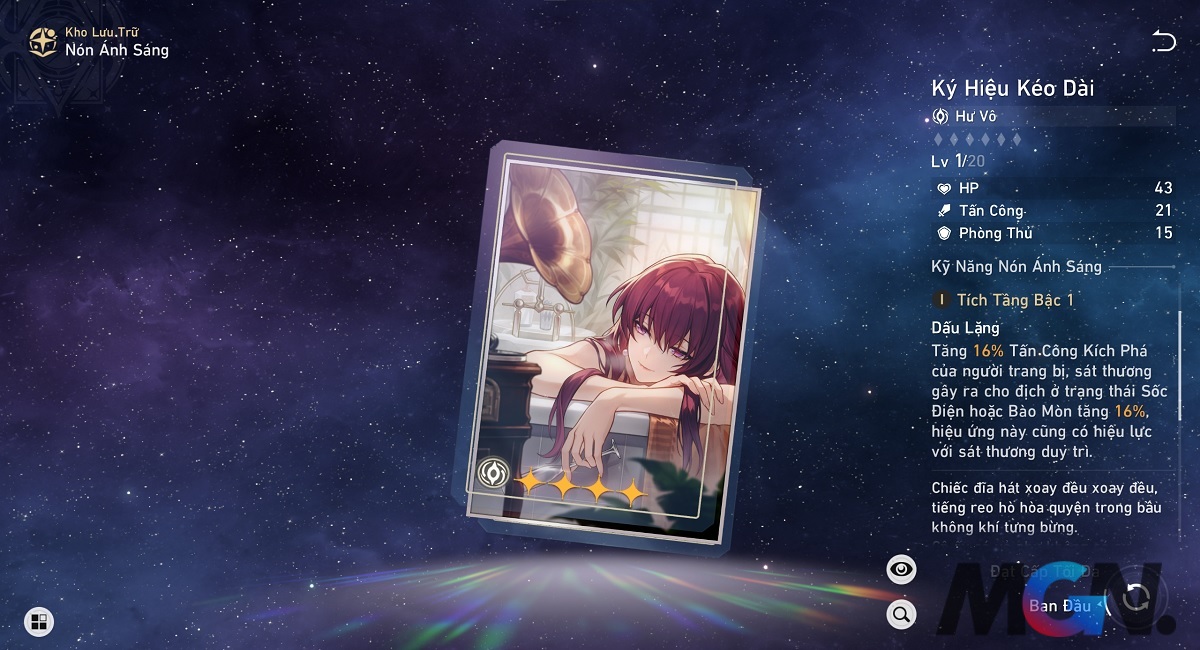 Unlike Before Starting the Beginner Quest, the Extended Sign is also an F2P option but is not limited. Gamers can collect Level 5 for it at any time as long as they work hard enough to plow the Hall of Forgottenness.
>> MORE: Honkai Star Rail: 5 Best Light Cones for Luka at 1.2, sub DPS or support all 'weigh'
The effect of this Light Cone will increase Sampo's Destructive Attack along with the damage dealt to enemies affected by Electric Shock or Corrosion is also increased. What's even better is that the sustained damage is also counted, so Sampo can make good use of this Light Cone.
Above are suggestions for the 5 best Light Cones for Sampo. If you have any other better options, please leave a comment to let everyone know and don't forget to follow MGN.vn to update the latest news about Honkai Star Rail right away!