Despite being a strong support in Honkai Star Rail, Yukong will be able to unleash his full power if combined with the following three characters.
Yukong is a new 4-star Honkai Star Rail character that gets a boost in Luocha's Galactic Leap banner. The first thing that impresses players is probably Yukong's charming yet magical beauty. This is the usual beauty of the fox girls in many games, but Yukong's face is a bit sad, making the player stand still.
With the Imaginary Number attribute and the fate of Harmony, Yukong surprised the entire player community with his super-powerful buff ability. Even many people think that Yukong's strength is not inferior to 5 stars with the same fate as Bronya. Let's find out with MGN the top 3 characters that will help Yukong clearly show his buff ability in the article below.
Overview of Yukong's Strength in Honkai Star Rail
It can be easily seen that beauty and appearance are not the only strengths of Yukong, but she also has many other advantages. First of all, with the Imaginary Number attribute, Yukong has been an extremely valuable character when at the moment there are only two other characters with this attribute, Welt and Luocha.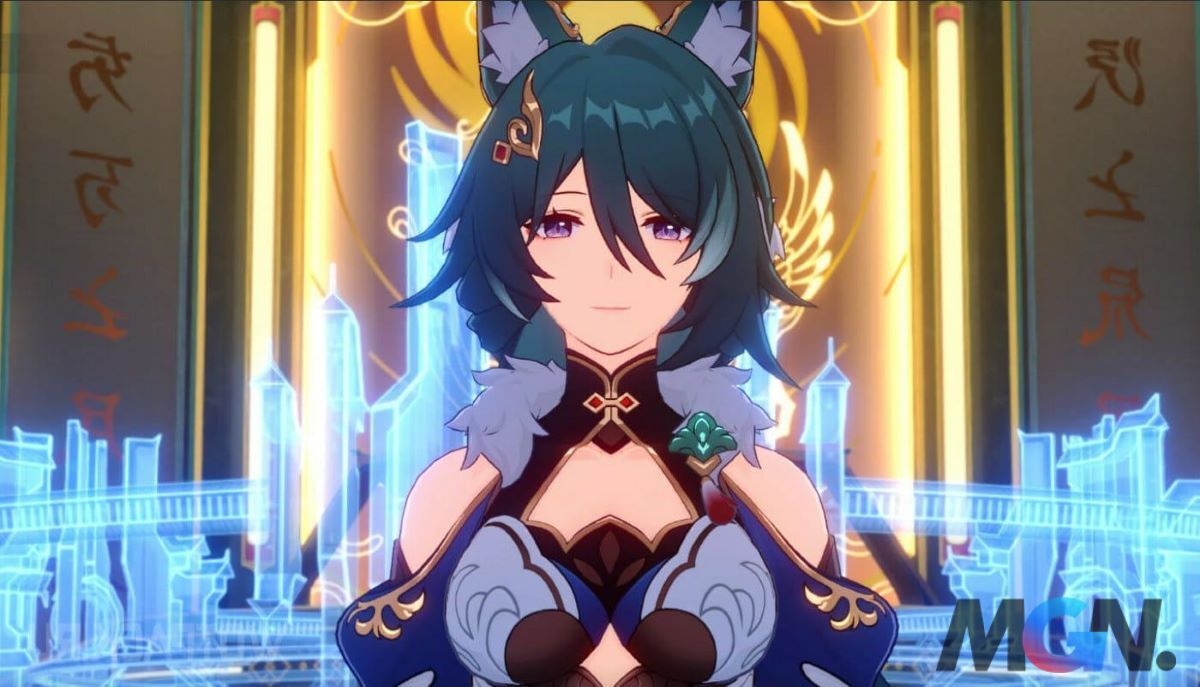 In addition, Yukong's skill set combines interestingly, operating around the Commando Bow Dan to buff the squad. Yukong can possess up to 2 Bows of Command, obtained from Secret Skills or Combat Skills.
The Battle Skill of Thien Cung Dan Dan also increases ATK by 40%-100% for all sides each round with 1 cost of Cung Dan Sign. Yukong's Ultimate Skill deals a large amount of Imaginary Damage to enemies. In addition, when Yukong is in possession of the Bow, the Ultimate Skill will also greatly increase the Attack Rate and Damage for the whole squad.
1. soul
Seele is rated as one of the best DPS currently on Honkai Star Rail. With the addition of Yukong to support, Seele will be like a tiger with more wings, ready to dash all enemies in the game and even super-difficult endgame content like the Hall of Chaos.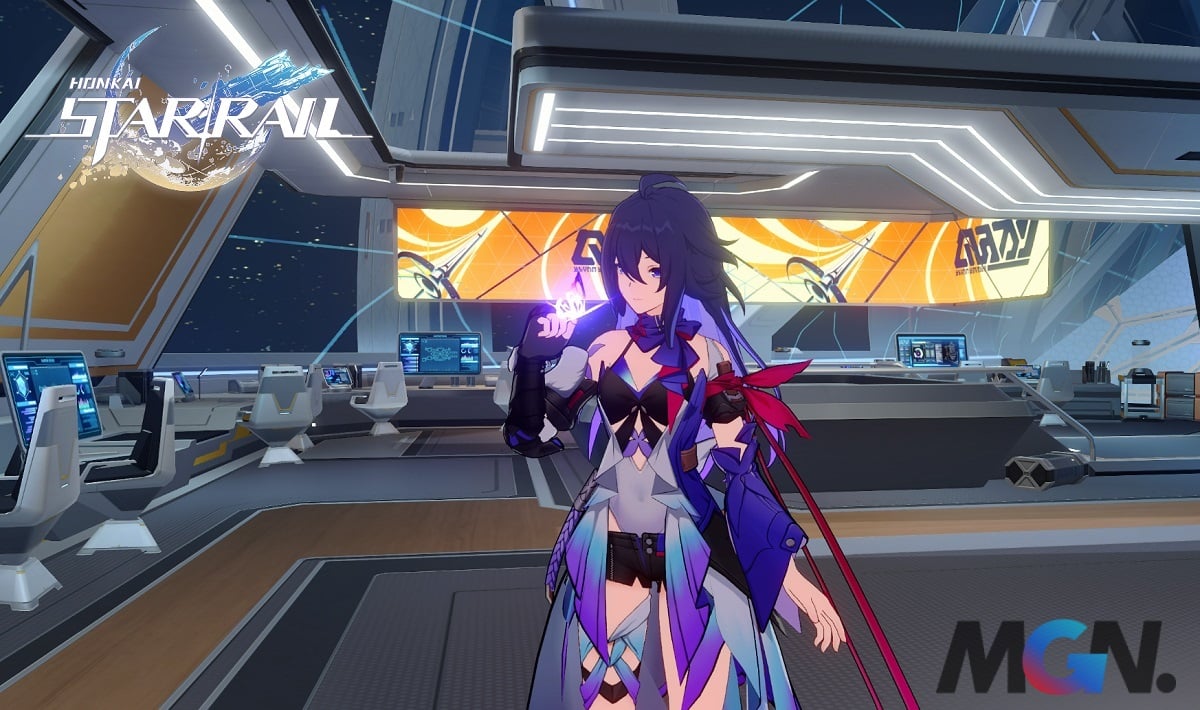 First, as a DPS of Hunting destiny, you will have to build Seele a certain amount of Speed. Yukong will help you get a small amount of 10% Speed ​​not only for Seele but for the entire squad from Thien Phu Ten Xuyen Seven Beer.
Most importantly, Yukong's buffs will increase Attack and Attack Rate and Damage. With a large amount of bonus damage coming from Yukong, Seele's Resurrection will continuously activate. This Flurry helps Seele get extra hits every time he kills an enemy, and Yukong can easily help Seele do this. As such, Seele is a character who can make the most of all the support coming from Yukong.
2. Welt
Up to the present time, it can be affirmed that Welt is the character with the best Virtual Numeric damage ability of Star Rail. Simply because the other two characters are Luocha who is a healing character of Tru Phu's destiny and Yukong is a buff support. However, with the help of Yukong, Welt can completely become a main damage cause of the squad.
With a series of bonus stats from Attack to Rate and Critical Damage, Yukong helps Welt amplify the maximum damage he can deal. Combined with his built-in debuff ability, Welt is not only a Void character annoying with Imprisonment, Action Delay or Slow, but also extremely stable damage.
In addition, players can also equip a 4-star light hat Planet rendezvous for Yukong if available. The effect of this light cone increases the damage dealt by allies of the same attribute as the bearer by 15%. And both Yukong and Welt have the Imaginary Number attribute. This is also an important combination to be able to really make Welt a mainstay of your team's damage.
3. Sampo
For players who have used Sampo in Honkai Star Rail, perhaps it will be quite surprising with the extremely good damage ability of this "merchant" Belobog. Even many people think that Sampo's damage is more than that of the Hunting character with the same Phong attribute as Dan Heng.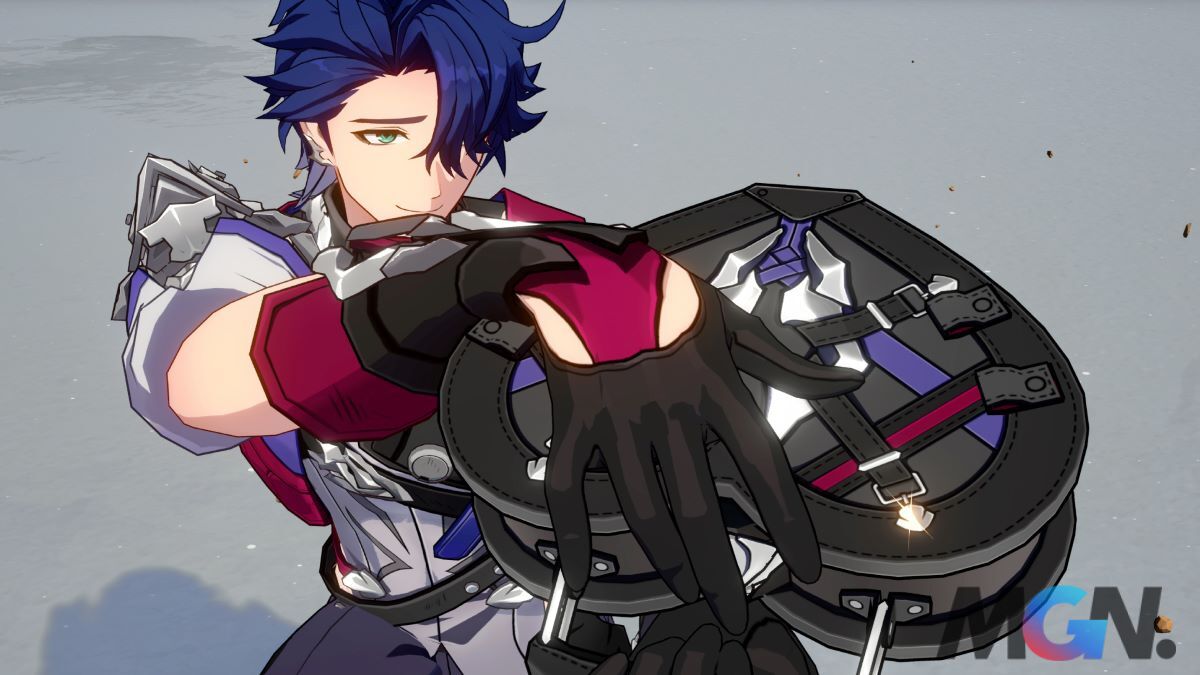 Sampo's damage is abundant in part due to the AOE damage of Combat Skills and Ultimate Skills. The rest comes from the Wind-Tearing Dagger, which has a chance to cause enemies hit by Sampo to go into Corrosion for 3 rounds and up to 5 floors. In this state, the enemy will continuously take Wind damage based on Sampo's Attack stat.
>> MORE: Honkai Star Rail: Tingyun vs Yukong, who is the best support for version 1.1?
What is special, this sustained damage can also increase the Attack Rate and increase the Attack Damage. Thus, with the comprehensive help of Yukong, Sampo will improve a large number of stats comprehensively. This turns Sampo into a damage-discharging machine, making the Explorer ready to take on any enemy.
It can be seen that Yukong is a super strong support, not only for the above characters but also for other DPS of the game now and in the future. So, don't be afraid to invest resources in this beautiful and powerful fox!
Follow MGN.vn now to update more information about Honkai Star Rail!