One of the most sought-after 'super products' in 2023 – Honkai Star Rail has officially opened for download. In particular, players can now participate in the event to receive limited souvenirs.
Honkai Star Rail – One of the most anticipated and sought-after 'super product' games in 2023 was officially opened for pre-download before April 23. Currently, all global fans can download and experience the game on April 26.
Basically, Honkai Star Rail has been teased by Hoyoverse for a long time, finally gamers have been "rewarded" because the game will be officially released globally after many beta launches.
Notably, Honkai Star Rail is having an event to receive limited Seele souvenirs and unlimited participants. It is known that the event will take place until the end of April 27, 2023 and players will have a chance to receive 'Seele Pattern and Badge'.
>> MORE: Configuration and how to download Honkai: Star Rail, HoYoverse's new role-playing blockbuster
Instructions for participating in the event
To participate in the aforementioned event, players only need to follow the official Honkai Star Rail MXH page. Then, share the article via the link: HERE and leave your Hoyoverse account ID.
Note: Only 30 gifts are given to the world, so everyone hurry up and join to hunt for these extremely hot limited gifts.
General Note
1. The list of prize winners will be announced within 10 working days after the event ends.
2. Event rewards will be distributed within 60 days after the announcement period, if due to inventory, transportation, force majeure or other factors beyond the control of the organizers, the awarding difficult gift.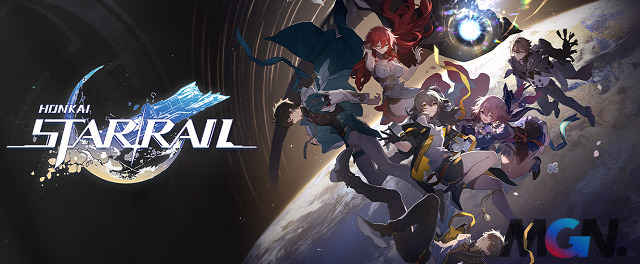 In order not to miss the news about the game village and domestic / international Esports in general, don't forget to follow MGN.vn regularly!