From the information revealed by the game along with the leakers, Yukong will be the first 4-star character with the Virtual Number attribute in Honkai Star Rail.
Yukong, a character appearing in the plot of Honkai Star Rail, has been revealed by various sources to become a playable character in upcoming updates. Accordingly, Yukong will be a character with the Virtual Number attribute with 4-star rarity. Thus, if this information is correct, then Yukong will be the first 4-star Fantasy character to participate in Honkai Star Rail.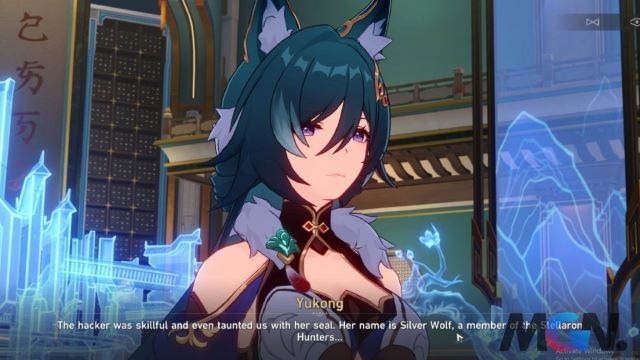 Yukong will join Luocha and Silver Wolf, two 5-star characters that are expected to debut in version 1.1. Currently, there are many fans who are extremely excited because Yukong owns an extremely eye-catching shape and according to the source leaked by leakers, Yukong will have an extremely powerful skill set.
In general, the 4-star characters in Honkai Star Rail all have their own special features that make them shine in a particular role. Although 5-star characters also have many of their strengths, the investment to receive these characters has never been easy. This makes it mandatory for players to use the more common 4-star characters.
The Imaginary Number attribute is by far one of the most scarce character attributes, which could make Yukong stand out even more as soon as she debuts. Looking at the skill set revealed by Yukong's leaker, it can be seen that she will be a pure support character. According to the source, Yukong's skill set allows her to provide a variety of buffs and debuff allies extremely well.
>> MORE: Instructions to build Asta, support to steal turns in Honkai Star Rail
Her skill increases the ATK of all allies, and it becomes especially powerful when combined with her Ultimate Skill, increasing the entire team's Attack Rate. From there, gamers can take advantage of Yukong's buffs to quickly win battles. With his skill set, Yukong is predicted to be one of the super bug supports that can compete for the top tier position with Bronya and Tingyun.
Don't forget to follow MGN.vn to update the latest news about Honkai Star Rail now!