Although it has not been officially released yet, Honkai: Star Rail has officially risen to the top position in the download rankings even though it is only the first day of download.
Honkai: Star Rail is the latest game released by the developer of Genshin Impact recently. The game will officially open on April 26, and on April 23, Honkai: Star Rail has opened preload so that gamers can get ready to participate in a new journey in the universe. HoYoverse's Honkai.
Honkai: Star Rail is a game that was announced early and went through many testing stages before being officially released. The game has received a warm reception from the gaming community. After the game has set a release date, it has created a fever in the community and from this fever it has created an impressive achievement for this game.
The launch of Honkai: Star Rail is expected to achieve the same success as its predecessor in Genshin Impact, which already has millions of pre-registrations. After Genshin Impact was released in late 2020, the game went viral as streamers and other content creators caught up with the game along with aggressive marketing from HoYoverse.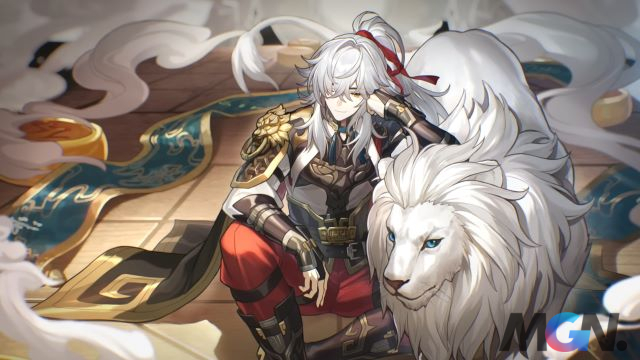 With the predecessor game Genshin Impact, it has attracted revenue from a large number of gamers on the iOS platform. The platform is also the company's most potential market so revenue data and other numbers related to games are measured from this platform. And now Honkai: Star Rail, after a day of preloading, has quickly risen to the top of the download rankings on this platform without even the game being released.
>> MORE: League of Legends: The 'super poke' Ashe gameplay continues to be nerfed, but this time in ARAM
The highly-anticipated launch of Honkai: Star Rail brought great excitement to fans throughout the game's pre-registration campaigns. HoYoverse-loving gamers who were eager to join Honkai: Star Rail quickly passed the game's pre-registration milestones, winning all HoYoverse rewards. Honkai: Star Rail was even able to surpass the record set by Genshin Impact, reaching over 10 million pre-registrations to match the number Genshin Impact achieved in just ten days. Notably, Genshin Impact took significantly longer to break the 10 million mark, reaching an eight-digit total in forty days.
Don't forget to follow MGN.vn to keep up to date with the latest game news!