Yukong is currently attracting a lot of attention from Honkai Star Rail gamers because she has the Virtual Number attribute, which is one of the rare attributes of the game.
Yukong, a character who appeared in Honkai Star Rail's Xianzhou Loufu storyline, soon attracted the attention of a portion of gamers. In addition to the appearance of many players, Yukong has been revealed by many leakers to soon join the playable character lineup in the upcoming 1.1 version with Loucha and Silver Wolf. The remarkable point in this information is that Yukong will be a 4-star character, carrying the destiny of Harmony and controlling the Imaginary Number attribute.
As a player with Uncle Welt, I really understand when you guys are missing a Virtual Number character in your team because sometimes the squad you raise doesn't have anyone with the attribute to break the enemy's shield. Loucha coming out in 1.1 is a 5-star character so there's no guarantee you'll be able to get him, so 4-star Yukong would be a good choice.
Yukong's skill set revealed by leakers will have the following main points:
– Normal Attack: Attack deals Fantasy damage based on 50% of Attack stat
– Combat Skills: Receive 2 levels of Command Bow Dan, a maximum of no more than 2 floors. When Yukong has the Bow Signal, all faction's ATK is increased by 40% and each time our target ends the round, it will erase 1 frequency of Yukong's Command Bow.
– Super Skill: When used, if Yukong has the Bow Signal, it will increase the Attack Rate of the whole faction by 21%, and the Attack Damage will increase by 39%. Also deals 1 specified enemy magic damage equal to 228% of Yukong's ATK.
– Gifted: When basic attacks can deal additional Virtual Damage equal to 40% of ATK, also this attack's Stamina Reduction damage will increase by 100%, the effect can be reactivated after 1 round.
From what we know, it is clear that Yukong's skill set will provide a huge amount of buffs for teammates. In addition, thanks to her Thien Phu, Yukong can be an extremely useful Imaginary Number armor-breaker so there is no doubt that she will become one of the indispensable characters in the team. your.
In addition to the skill set, Yukong's Soul has also been revealed, specifically as follows:
– Soul 1: At the start of battle, the Speed ​​of all our factions increases by 10%, lasting 2 rounds.
– Soul 2: When any ally has current mana equal to mana limit, Yukong will restore 5 mana. This effect can only be activated once per unit of our faction, after Yukong casts Ultimate Skill, it will reset the number of times this effect is activated.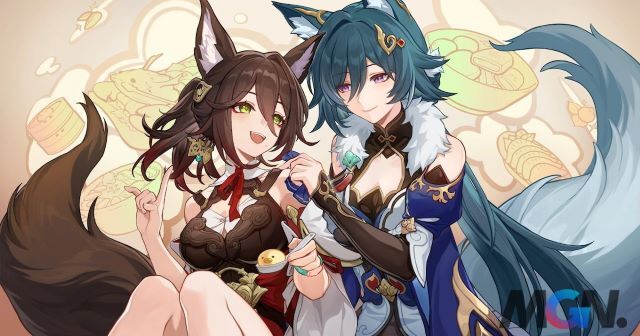 >> MORE: Honkai Star Rail 1.1 Livestream officially announced the broadcast time
– Soul 3: Combat Skill level +2, maximum no more than 15 levels; Normal Attack level +1, max no more than 10 levels.
– Soul 4: When there is a Bow Signal, the damage Yukong deals is increased by 30%.
– Soul 5: Ultimate Skill level +2, maximum no more than 15 levels; Thien Phu level +2, maximum no more than 15 levels.
– Soul 6: When Yukong casts the Ultimate Skill, he will receive 1 layer of the Bow Command.
Since Yukong is said to be a 4-star character, getting her Souls in Honkai Star Rail will not be too difficult for the player. Each Spirit is designed to enhance her support, which will further benefit Yukong's teammates in battle.
Don't forget to follow MGN.vn to update the latest news about Honkai Star Rail now!