For games like Honkai Star Rail, the wrong use of some resources at the beginning of the game will make the later stages extremely "poor".
After being released for nearly 2 months, the hotness of Honkai Star Rail has not shown any signs of cooling down. Attracting players with attractive turn-base gameplay, beautiful characters and top-notch graphics, Honkai Star Rail deserves to be considered the biggest blockbuster in the gaming industry in the first half of 2023. Unlike Genshin Impact senior, Honkai Star Rail does not have too many resources from sweeping the external map, so players need to make reasonable moves in using and allocating them to avoid being "drowned". ' after. Let's take a look at 4 types of resources that you may be using in the wrong way in Honkai Star Rail to avoid "consequences" later on with MGN.
1. Credit Score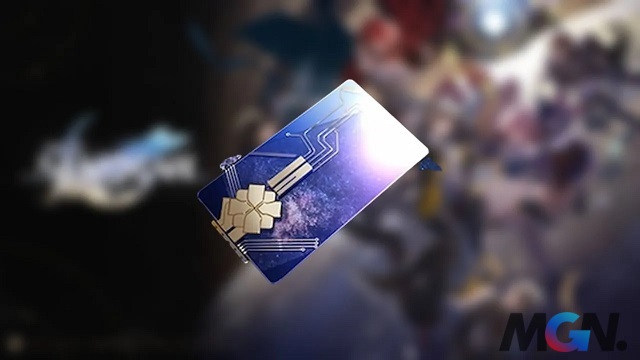 Similar to gold or Mora, credits are the base currency of the Honkai Star Rail, used for purposes such as shopping, trading or upgrading characters. When you first start playing, the game will give newcomers a seemingly large amount of credits plus the early game does not have too many characters to upgrade will cause many people to misjudge their finances. .
Specifically, to raise a well-educated 5-star character, you will need more than 3 million Credits and an amount no less than a bag for a 4-star character. Meanwhile, scattered on the maps of Honkai Star Rail are large and small shops with many goods such as food, books, or even… milk tea. These are resources that do not help too much during the game experience, so players need to consider buying them.
2. The Power of Discovery in Honkai Star Rail
Over time in the game, SMKP (Power of Mining) is an indispensable resource for players to farm materials and level up mining. Compared to the similar resource Genshin Impact which is plastic, SMKP will be able to recover earlier with 7 minutes per point and a total of 21 hours for all 180 SMKP.
In the early game, players should use SMKP to exchange for materials to upgrade characters and traces to increase strength, making the game experience easier. After reaching the mining level 60 equivalent to Level 5 Balance, this is the right time to farm the relic sets for the character with the highest drop rate compared to the previous milestones. Using SMKP indiscriminately from the beginning will be the most wrong move of Honkai Star Rail players.
>> MORE: Honkai Star Rail: Top 5 'delicious' Light Cones for main Fire, top 2 5 stars but F2P goods
3. Shop Forgotten Hall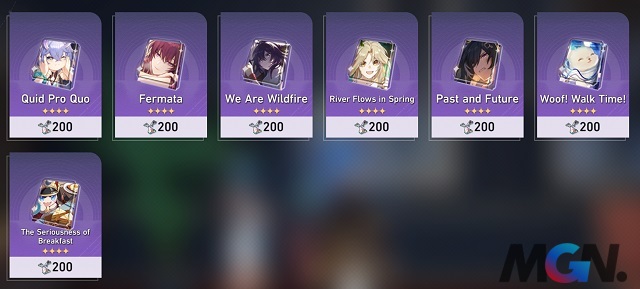 A place that provides 7 4-star Light Cones for 7 separate destinies in the game that are exchanged for 200 Brilliant Sunlights for each item. The player can collect the Evil Sunlight either by the challenge of the Hall of Forgotten or by the Battle Afternoon – 3 times per week.
Here, players need to consider reasonably to choose for themselves the most suitable light cones for the characters they have. You should pay attention to the light cone with the destiny of Protection: We Are the Underground Fire, which is very suitable for the main Fire of the game.
4. Herta . Bonds
You will receive 2 votes for every first time you pass the Simulation Universe challenges and only 1 vote for each week thereafter. This is a very interesting resource because often gacha addicts will plug their heads in to exchange for Special Planet Tickets and then serve the purpose of "addiction".
For every 8 Herta Bonds earned, you will exchange for one of 3 delicious 5-star Light Cones and only 2 vouchers to buy an additional hat accumulator. Instead of exchanging for a few roll tickets to try your luck and then receive 3-star hats just for upgrading materials, choosing directly for yourself a 5-star hat that suits you is obviously much more profitable.
Above are the necessary notes for using some free but extremely important resources of Honkai Star Rail. Please save and distribute your spending in a reasonable way to avoid the case of "soldier children, count whales"
Don't forget to follow MGN.vn to update the latest news about Honkai Star Rail now!