Horror game Iron Lung suddenly had a sudden surge in revenue, but it was because it had many similarities with the tragic real-life story – the missing Titan ship.
In recent days, the tragic disaster about Titan Diving Ship made the whole world grieve and sympathize with the great loss of the victims' families. As reported by the media, after several days of urgent and large-scale search, authorities have confirmed that the Titan ship exploded, killing the passengers participating in the expedition on the ocean floor.
What is surprising, however, is that this heartbreaking incident indirectly drives the sales of a horror game – Iron Lung sudden increase. Most likely due to the similarities between the game and real-life events.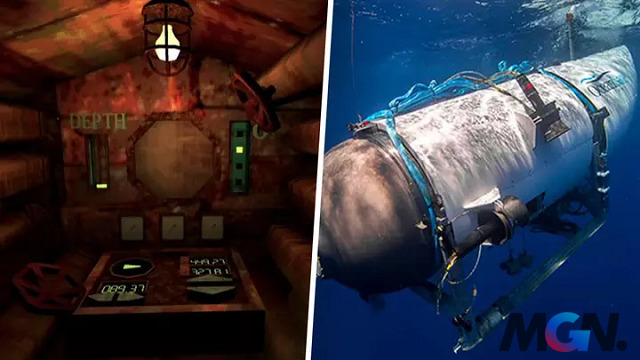 Iron Lung puts the player in a hastily assembled submarine with a sealed exterior. They were then dropped into a deep and dark sea of ​​blood with the goal of photographing certain parts of the ocean floor. With no windows, the only way to see outside is for still images that pop up on the screen when a photo is taken.
>> MORE: Satisfying expectations, Vietnam's Disaster game has just revealed its release date
This horror title has seen a huge spike in popularity after being played by a number of popular YouTubers like Pyrocynical and Markiplier, who recently announced that they will be adapting the game's story to the game. movie.
Game NPT, David Szymanski shared the latest sales figures on Twitter, which has increased significantly in the past few days. Szymanski says: 'I've certainly seen dark humor in the Titanic incident, it's just… for example, I've turned Iron Lung into the most horrible thing I can think of, and know that the real people are at. in this situation is terrible, even if it was their wrong decision.'
Regarding the increased sales, Szymanski later added 'Feeling so wrong'by the Titan disaster forever inconsolable.
In order not to miss the news about the game village and domestic / international Esports in general, don't forget to follow MGN.vn regularly!