After the clash between Gen.G, Faker had an excellent performance with the Jayce card and made statements that made fans "gasp".
T1's journey in this tournament is only one match away from the BO5 championship, it can be seen that this team is showing an extremely stable performance compared to the rest. After facing Gen.G and winning the last match, the brightest player in the match was still Faker. The goal of Faker and his teammates has been completed, which is to enter the final and win the MSI 2023 ticket.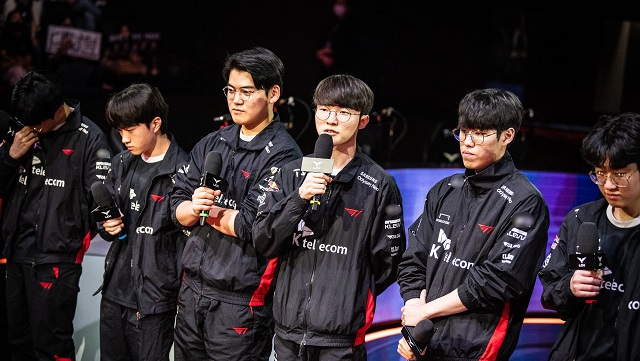 Faker has an option in Mid lane that surprised fans, which is the champion Jayce – the outstanding card in Top lane. Jayce's advantage is that he can fight in two different forms of weapons, has the ability to hit close and poke quite powerful long-range. However, what surprised the fan community was that this champion very rarely fell into the hands of Faker. The total number of times Faker used Jayce in the professional arena from 2015 to now is only 6 times. However, this time, after the decision to 'pick lock', the Devil King deployed this card very well and won the victory for the home team.
SEE ALSO: Gumayusi, Faker and teammates promise to be 'shocked' if they win the LCK Spring 2023
In particular, what made the gaming community more interesting was in the interview, when asked about how to use Jayce in game 4. Faker shared that "Azir has been nerfed quite a lot so it is no longer useful, so I thought of other better picks in Mid, and I had a lot of faith in the champions I picked, so I picked Jayce as a natural pick."
Not stopping there, Faker had an extremely 'green' statement about the ability to use Jayce of his two current and former teammates that: "In my opinion, not only Jayce but all generals I used them all better than Zeus. As for Khan, I can't deny that Khan's Jayce was the best in the past, but now it's different, I don't hold that opinion anymore." – Faker's sentence could not be better when talking about his two teammates.
Don't forget to follow MGN.vn every day to update more new news about League of Legends Please!