Recently, in addition to a complete victory over an opponent who is considered to be weaker along with his teammates HEAVY, Judas also "fevers" social networks with a "unique" interview with MC Kim Ngan.
Recently, DTDV Spring 2023 took place and received special attention from a large number of netizens. Accordingly, this season is considered unprecedented when witnessing the generational transition between generations by a series of famous names announcing their retirement. On the HEAVY side, although this Lien Quan Mobile team also lacks the important factor of ProE, after the end of the first leg of the Spring Split of 2023, the yellow shirt team has proved its bravery despite the lack of "pillars".
Recently, just entering the second leg of the tournament, HEAVY continued to achieve success when winning completely against opponent XT. Winning all 3 points "without a scratch" with his teammates, Judas was faced with MC Kim Ngan in the backstage. However, the answer of the yellow shirt player made many people "bewildered, surprised and turned upside down".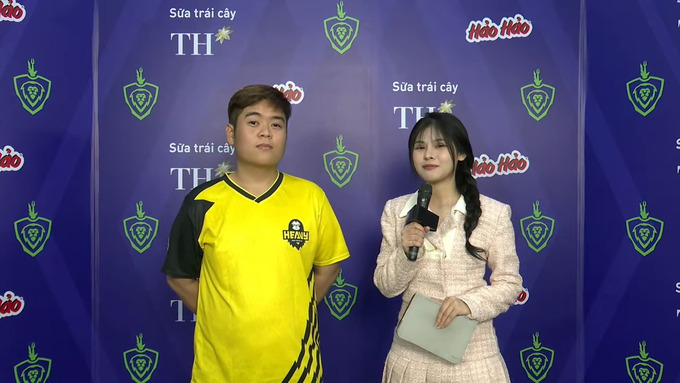 Specifically, MC Kim Ngan asked the question: "3 words to describe you going to the forest Maloch". To this question from the female MC, Judas gave the response that "it's okay to see" and "have not hit yet". This answer of Judas made MC Kim Ngan have 1 second to "stand still".
It seems that not only MC Kim Ngan but also BLV Hoang Son has to say "when you are good at games but you are interviewed by someone who is good at writing". As for MC Kim Ngan, she also left a comment that caught the attention of many people: "I feel so guilty, so I let it go. But after he answered, I forgot how Vietnamese grammar is."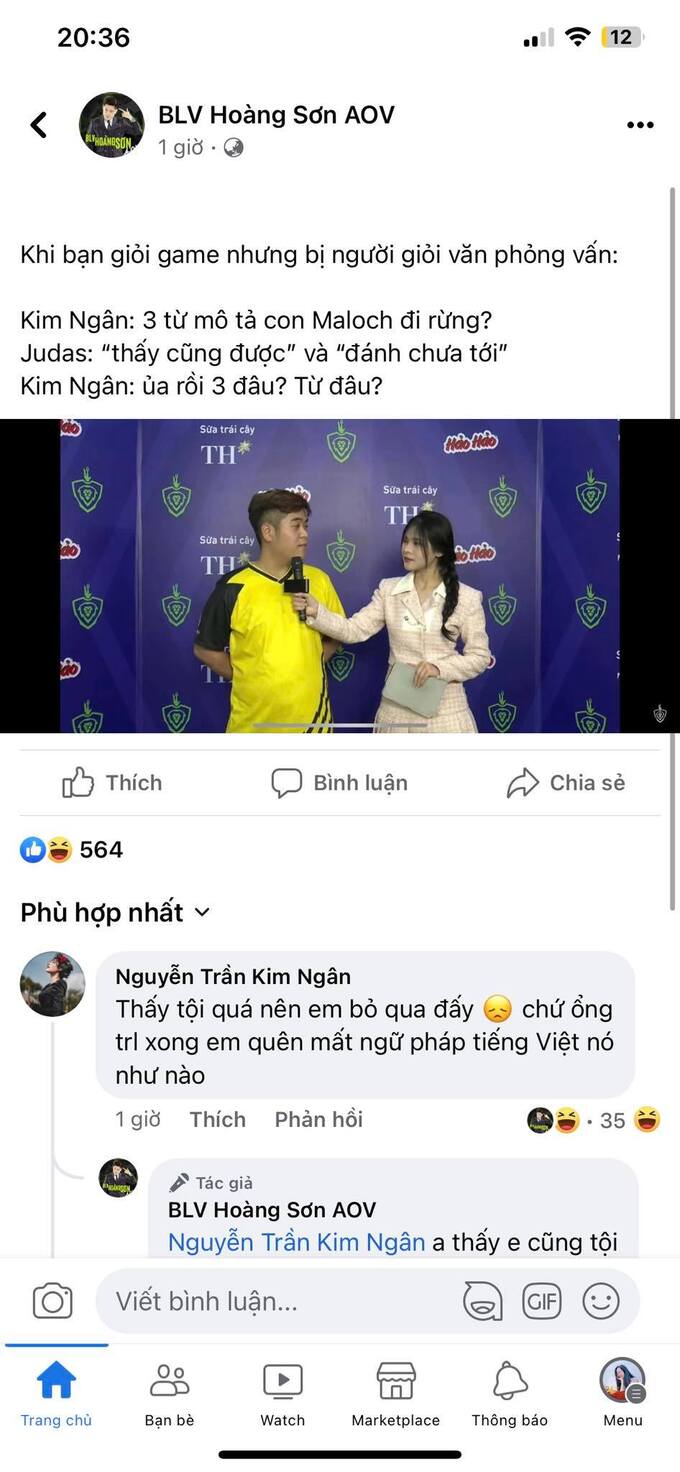 Currently, the story has received special attention from many netizens. Although making many people confused because the answer is somewhat cumbersome, it is undeniable that the performance of HEAVY in general and Judas in particular when this Lien Quan Mobile team is expected by many people to enter the top 4. final round.