In addition to the promotion ticket at TelDV Winter 2023, Team Flash also received attention with the successful debut of "rookie dinosaur" Baby Bald.
Despite going through a forgettable DTDV season when their performance was considered "downhill", Team Flash reassured fans when they became the Champion of the promotion round to win a ticket to the Winter DTDV. 2023. In addition to the sublime performance proving XB's talent, the tournament also witnessed the successful debut of Be Truc.
Accordingly, although it has just debuted not long ago, Be Troc has proven its strength when it is able to prevent XB from winning the FMVP title. Worth mentioning, throughout the promotion round, XB showed a canceling performance that made many people regret when he did not show this skill before. Therefore, the fact that Be Truc is the player who won the title of FMVP instead of XB surprised many people. This proves the guy's ability even though he just debuted not long ago.
After winning the ticket to enter the Winter Olympics 2023, Team Flash is expected by fans to soon save their form after a forgettable season. However, many spectators could not help but worry because the line up was brand new, still not able to have the connection as well as the ability to compete. In particular, XB's stay is still open when his longtime teammates all say goodbye to their previous playing career in turn.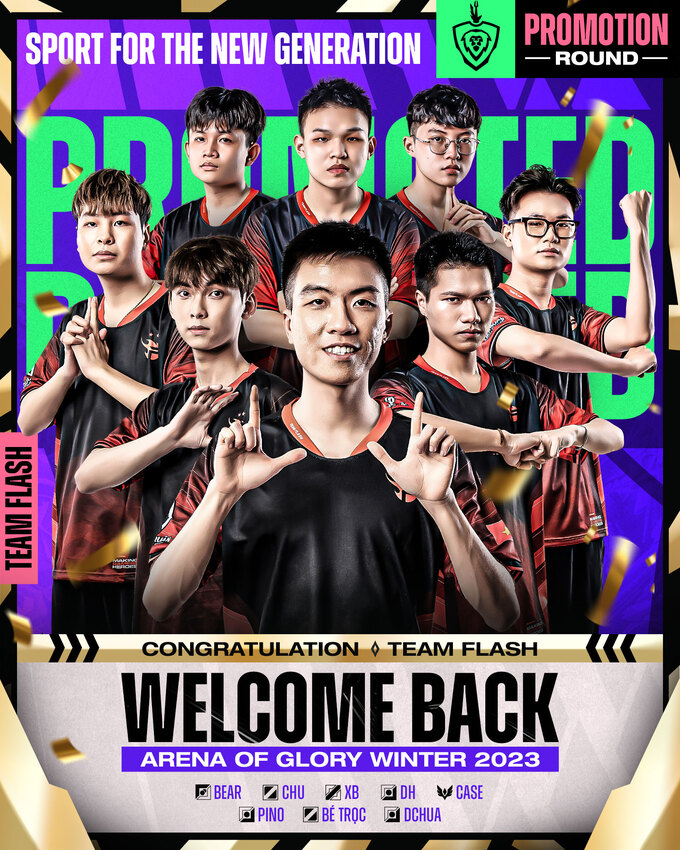 Currently, not only Baby Bald but a series of rookie names "joining" for Team Flash have received special attention from many netizens. In particular, whether these new names will "rebuild the dynasty" for the former king is still an open question.