Some products on the Mercado Libre sales platform have recently become the focus of controversy in the anime fan community because of their poor quality. Specifically, the figure of the brothers Tanjiro Kamado and Nezuko Kamado from the anime/manga Kimetsu no Yaiba is of low quality, with a design and appearance that hardly resembles the original character.
With a height of approximately 280 mm, this figure set is priced at 394 Mexican pesos (approximately 19 US dollars, equivalent to over 400,000 VND). According to the description, this product is made in Mexico. A set of figures including the character figurine, two swords, and the shipping box of Nezuko and the little girl Nezuko. Due to the low quality, the statues of the two characters look quite ugly. Even the national younger sister has a weirder appearance than her brother.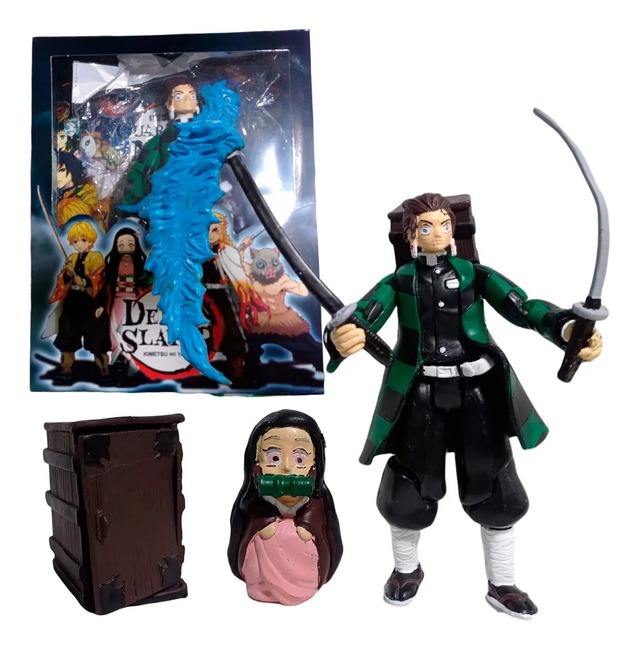 Looking at the image taken to illustrate the figure of the two brothers Tanjiro and Nezuko made many fans extremely disappointed and angry. Why can the producer create such a bad statue of two famous anime characters? It's not even in the original at all.
Some comments from netizens:
– Oh my god! Where is the pretty Nezuko in my heart anymore…
– Why would people make this and sell it?
– It looks so ugly, fans like me can only cry.
– This product is not worth the price offered.
– At least the manufacturer used real illustrations for their products.
– The quality of the products is unacceptable, they seem to be made of plasticine.
https://gamek.vn/fan-kny-phan-no-vi-mo-hinh-tanjiro-va-nezuko-xau-hon-ca-phim-kinh-di-20220510165405559.chn