Chovy stood in front of an extremely important match in the LCK Spring 2023, but did not receive the trust of the fans because of the "shaking hands" before.
It needs to be confirmed once again that Chovy is still one of the top mid laners in the LCK region and his performance in the LCK Spring 2023 is still meeting fans' expectations. However, GEN once again lost to T1 this season and fans questioned whether Chovy's mentality is too weak in big matches?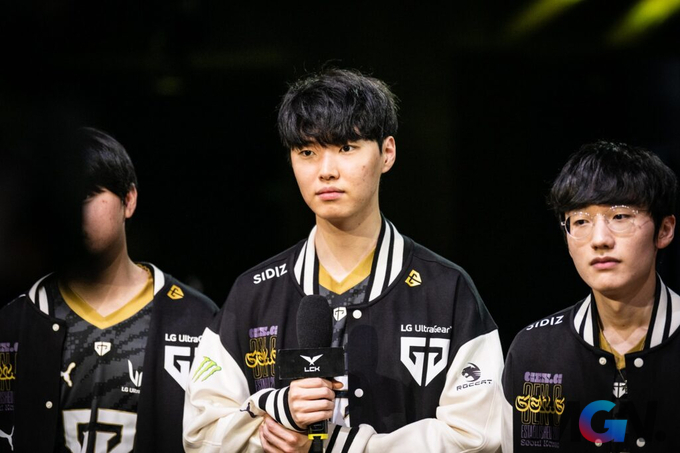 Having lost to T1 in the previous play-off, GEN must face one more obstacle before touching the ticket to MSI 2023, which is KT – the opponent is not much easier than T1. Chovy is probably the name that is under the most pressure. Gen.G's mid lane is currently carrying the team with Peanut. Not to mention, Chovy is facing the opportunity to attend the first MSI in her career, so the pressure will be even greater.
When people gradually trust the bottom wing with the brilliance of Peyz – the young AD carry has proven his strength, Chovy is showing that he is not good. Remember, in the match against T1 in the winning bracket final, it was Chovy who had a disastrous handling that led to an immediate knockdown when the T1 players were waiting.
Chovy's mentality through many finals has not improved too much and that has been shown to be Chovy's core problem when his performance always drops miserably in important matches. Typically, the World Finals (Worlds) 2022, without Ruler's "sad" handling phase, it is likely that Gen.G would have been defeated by DWG KIA (DK) at that time.
In the upcoming match against KT, Chovy will meet Bdd – a veteran player with a respectable amount of experience in the LCK. In addition, Lehends (who already understood Chovy as a teammate from Griffin to Gen.G) is also an important factor in the KT lineup. It is these things that make some fans worry that KT will constantly pressure Chovy's Mid lane position to force him to make mistakes.