KT chose T1, GEN "beneficial fisherman", not sure who is "red luck" for. On the other hand, the person who benefits the most is GEN when "being" pushed for HLE.
T1 after a series of days of sinking in failure when Faker was on sick leave regained his spirit very quickly as soon as "old brother" returned. At the LCK Summer 2023 play-off, T1 under the guidance of Faker even defeated DK with a convincing score of 3-1. As soon as the match results were available, KT made the selection for their first play-off game, T1. Thus, T1 is about to enter the "telecom war" once again.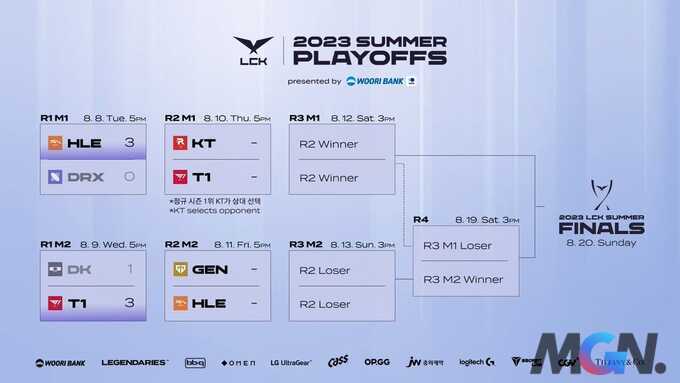 T1 is facing an unprecedented tight schedule when it will face BO5 continuously with the two top LCK teams in just 48 hours. KT is currently in extremely high form after finishing the group stage of the LCK Summer 2023 with 1st place on the rankings. But choosing the LCK Summer 2023 runner-up for the "appetizer" in the play-offs still shows that KT is confident to the point of being a bit extravagant.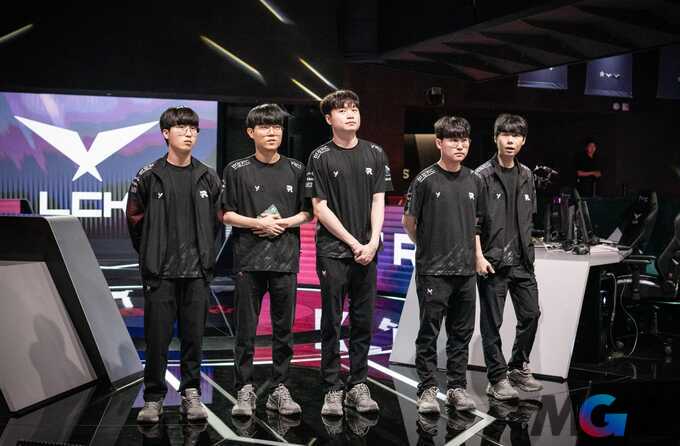 KT's T1 pick is clearly unstable and a more dangerous pick than HLE because T1 has "recovered" a little bit of strength since Faker's return. This choice again helps T1 "dodge" the "heavy" opponent GEN, T1 fans are not happy, not to mention that T1 has Faker who also has a basis to beat KT.
But also have to look at the fact that in the 2 matches in the group stage, T1 lost to KT with or without Faker. It can be said that the winning door of T1 is still there, but it is extremely narrow. Even after knowing the results, many viewers did not hesitate to believe that T1 should prepare countermeasures for the losing branch.
Meanwhile, GEN in 2nd place in the group stage is "easy" with KT and T1 going to "clash" first, while their opponent is only HLE – the team that did not beat the top team in the LCK group stage. Summer 2023. So to say that KT or T1 fans should be happy, the answer is that GEN fans will obviously have the most fun.