These are the ultimate moves that have the most powerful influence in League of Legends, and can turn the tide of battle in just a few quick shots!
There are many champions that have the ability to influence the game thanks to their wide-area ultimate in League of Legends. Not only that, these are also moves that bring the ability to turn the fight super strong, can easily earn goals through just 2 to 3 successful phases. So which general's skills will those be? Let's find out together!
Karthus – Requiem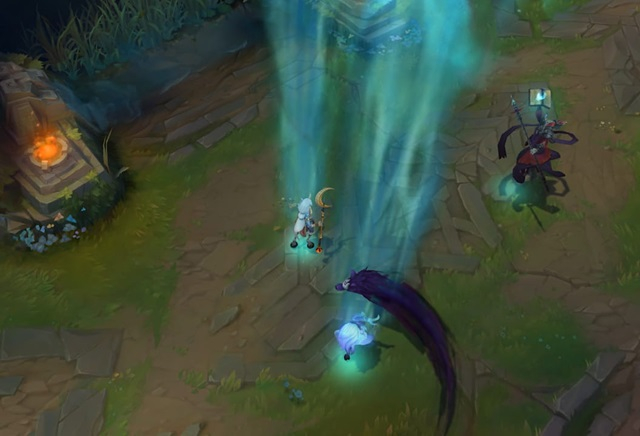 What makes your brand Karthus probably the Requiem melody of the ultimate attack. This skill will help Karthus take away a significant amount of health from 5 enemies on the opposite side after 3 seconds of chanting. Just wait for the enemy's HP to be less than half and press R to easily get a life. Not only that, if teammates cannot find a way to open combat, Karthus's R can also help allies feel more confident in rushing to 'tear apart' the enemy.
SEE MORE: League of Legends: ARAM is gradually becoming a playground for melee champions
Amumu – Curse of the Melancholy Mummy
Last move of Amumu is one of the most powerful combat opening skills in League of Legends. When activated, Amumu will use ribbons to bind nearby enemies and deal damage to them, limiting their ability to move and attack. This spreading skill can help teammates freely deal damage without worrying about being hit back by the opponent.
Orianna – Command: Sound Wave
Command: Sound Wave probably a making skill Orianna Becoming a strong hot pick in professional tournaments since its launch until now. When activated, Lady Winder will command the sphere to activate, pulling the feet of enemies within range to one place and dealing huge damage. This is a skill that brings many advantages but is relatively easy to use.
Malphite – Unstoppable
Talking about the ultimate moves that make your team's ADC tremble the most, it is definitely R's Malphite. When cast, he will rush to a selected location, dealing damage as well as knocking up enemies in the area of ​​effect. The reason this skill is so scary is that it cannot be countered by any additional skills or spells.
Azir – Dividing the World
Dividing the World Help Azir summon a group of powerful soldiers to rush forward, push back and deal strong damage to the enemy. Enemies will not be able to jump or glide away from this wall. This skill will be the key to tying down the enemy within a certain range, preventing them from escaping. Therefore, this can be considered an ideal fight-starting combo, giving the whole team the upper hand quickly.
Don't forget to follow MGN.vn to update more new information about League of Legends guys!