Not long after its debut, Milio has risen to become one of the most popular picks in matches with an extremely stable win rate.
Since Milio was officially released in League of Legends patch 13.6, this support champion has gradually become one of the most popular picks with a high pick rate in singles matches with a very high win rate. stable. Many players have evaluated that Milio is really a balanced champion and are very satisfied with the design this time of Riot Games.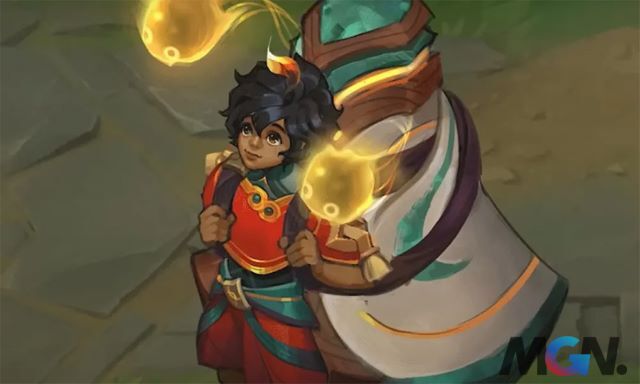 In the last two versions, Tender Flame has been one of the most popular supports in the game with the second highest pick rate in this position, according to aggregate statistics from the U.GG website, Milio also has the third highest ban rate of any support while still hovering around an incredibly high win rate of 51% at Platinum and above.
Milio's success stems from his easy-to-learn skill set and strong ally support. New players looking for an easy-to-learn option that can still make a significant impact on the game by buffing allies with lots of movement speed, range, and attack speed.
One of the details that makes Milio one of the best picks for a support role at the moment is his ability to protect teammates from his kit. The ultimate that helps to release all control for allies in the area of ​​​​effect is an ult that has a huge impact on the outcome of the fight and sometimes the whole game.
However, for experienced players, Milio is a perfect champion to dominate early in the game. Being able to make good use of Milio's passive and skills allows him to help his ADC trade very well. Milio's passive also has an interaction on both himself and his teammates receiving buffs so if they know how to make good use of it, the bot lane duo with Milio can completely force the main side to back down.
>> MORE: League of Legends: Top skins that you must have if you play these champions well
Although Milio is one of the names that are storming in the current support position, currently Milio himself is also a balanced champion so the upcoming 13.8 patch will not have any changes applied. used for this hero. Instead, other dominant champions like Rakan, Malphite, and Jarvan IV will be nerfed next week.
Don't forget to follow MGN.vn to update the latest news about League of Legends right now!