Despite being considered to have a strong skill set, since its debut, Renata Glasc has unfortunately had an extremely low pick rate in League of Legends.
It is obvious, but it is easy to imagine that most of the new champions of League of Legends are classified as 'champions broken' (ie too strong and causing imbalance in the game). However, after the appearance of Rell and Renata Glassthis was no longer useful, because they were only used for the first 1-2 days and then immediately dropped, not maintained as long and as often as other champions.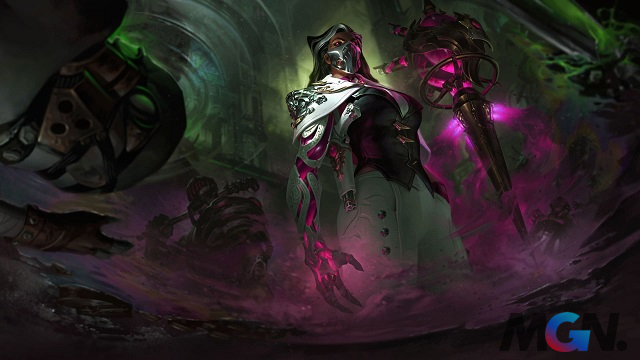 SEE ALSO: League of Legends: Details of Arena mode – Hunger Games coming soon
Renata Glass has been out for more than a year, she has a relatively interesting skill set, but that is still not enough for gamers to pay attention. As a result, this female general became the least-used character in the game, with no better fate Rell no matter what, although Renata's win rate is not trivial (over 50%) but this champion's pick rate shows that she is 'rare' used by players. With her superior winrate, it shows that Renata is not weaker than other champions, it's just that she is not picked lock and used a lot in matches on Summoner's Rift.
Player League of Legends Wondering why Renata there is such a meager ban rate. Because inherently the skills of this general are not weak. A gamer opened up on Reddit and asked the general public why they ignored a champion like her.
Renata has all the necessary elements of a Support champion, her skills can be very good against champions with strong offensive abilities thanks to her R and W skills. However, in addition to helping her allies resurrect 'unfortunately' and Mad Compound helps enemies tear each other apart, she is nothing more special.
SEE ALSO: League of Legends: Gamers 'eager'ly expect Riot to adjust the Ping mechanism, quickly eliminating 'toxic'
Different from other sp like Sounds Can be used in almost any situation. Renata is also not a champion that easily counters other enemies, so you can't indifferently pick her when you don't know what cards your opponent will choose.
In addition, .'s skill set Renata It's not easy to use, capturing her Q or synergizing with her W is very important to use. Many players feel they can't do this correctly so that's also the reason why they don't. lucky to touch this general.
In short, Renata does not have any points to criticize in her combo, however she is only a situational option and only appears in special situations, and in the current meta game, Mrs. Fence did not work too well, so it lost its form in the eyes of gamers. Hopefully in the future, Riot should give this champion a few more buffs, to help her get a better pick rate.
Don't forget to follow MGN.vn to update more latest information about League of Legends!