Riot Games has just announced the official release date of the 'rework' version of the beauty of Ahri – the champion with the hottest body in League of Legends.
League of Legends at the beginning of the 2023 season will receive a lot of big changes from the game publisher, specifically Riot is about to have a few huge updates during this time, including updating the ASU of the game. The Nine-Tailed Fox Ahri is an example. Along with the update of the beauty Ahri's appearance, there will be a skill update (CGU) of Aurelion Solthese two edits are information that have been continuously updated by news sites, but there is only one thing that has not been clearly announced, which is the exact launch time of these updates.
Specifically, date Ahri officially appeared with a new look in League of Legends will fall to version 13.1 or 13.2 of League of Legends, Riot also announced that the high probability will be 13.1. Version 13.1 will be available on November 11, 2023, and 13.2 on January 25, 2023, after the launch of Ahri, a few weeks later will be Aurelion Sol. This is the update that gamers have been waiting for the most, because Ahri is one of the generals that are very popular with gamers because of their beautiful and attractive appearance, and the ability to 'bait' the enemy well. Therefore, players can't wait to see the new look of this beauty.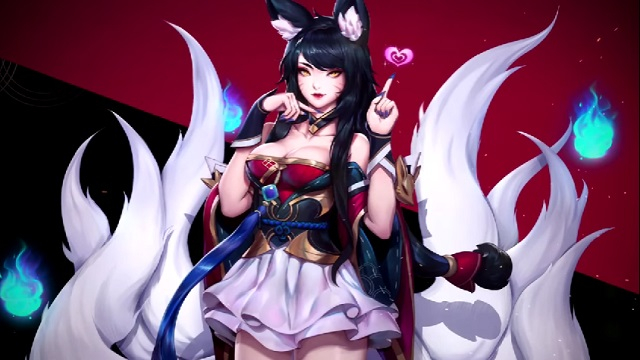 SEE ALSO: League of Legends: BeryL "criticizes" the skin, learns Faker, the default champion is max pings
Not just an 'idol' in the eyes of gamers League of Legends, This general is also very 'loved' and cared for by Riot, After being updated mid-range and achieving achievements, Riot continues to give gifts Ahri a comprehensive 'plastic surgery' version of VFX appearance, voice, costumes next year, this is also a big update earlier this year, it is expected that next time Ahri will explode in the arena League of Legends in the ranking of the selection rate.
This update does not include changes to the hero's lore and gameplay, but only focuses on the appearance, skin, voice, improving the image to be more beautiful and attractive. The official release time has been updated above, let's count down the day to admire the new look of the top beauties. League of Legends here you go. During that time, don't forget to visit MGN.vn every day for more new information about this game!