Alistar and Leona – two super 'buffalo' Support generals surprise League of Legends players when they continue to be strongly buffed in the upcoming version 13.8.
It can be seen that the balanced team of League of Legends is extremely favoring League of Legends' open fighting generals. A prime example of this is that in three different updates in this 2023 season, Alistar has been buffed up to 3 times. Even so, this 'buffalo' is still 'hidden' in the professional arena and the win rate in singles is still 'bottoming' in society.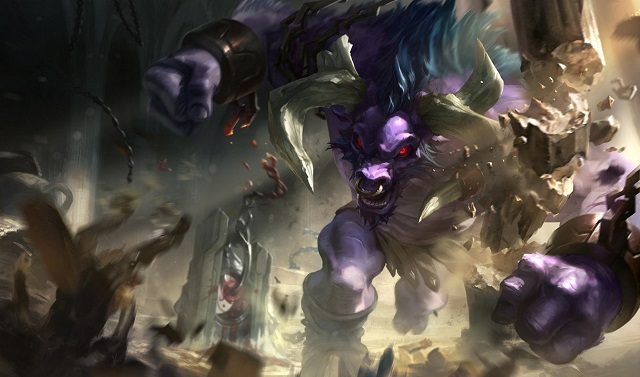 During the Spring 2023 tournament period, Alistar was selected only 5 times in matches (according to the statistics page of the world's top League of Legends). Therefore, Riot Games continues to support the Bull-headed Monster in the next version of League of Legends with a new power-up.
Champion balance team leader League of Legends Riot – Riot Phroxzon shared that Alistar will receive a strong buff of the ultimate indomitable in update 13.8. Specifically, the duration of this skill will increase sharply from 7s to 8.5 seconds at all levels. Not only that, the damage reduction of enlist also up to 55%. This will make the 'cow' cause a great deal of influence in combat, becoming the 'leading' tank in every battle phase of League of Legends, including turret situations. We can clearly see this in Vandiril's video analysis below.
Not only that, another character is Leona also received a big buff next patch, although this champion is a regular pick, Riot still gives Leona more influence by drastically increasing his magic damage. W – Eclipse, Armor and Magic Resist bonus also increased from 15-35 to 20-40.
SEE ALSO: League of Legends: The Veigar – Senna couple achieves an unbeatable win rate in Bottom Lane
Besides, in addition to the Support class that opens the fight, another card in the category of 'Support buff' is also included in this power-up list. Janna. Specifically, the Magic Damage and AP ratio of W – West Wind were increased sharply, making Janna's poke potential in the near future very terrible. In addition, with E – Eye of the Storm, the ability to reduce the effect is also increased from 1.25 to 2.5 seconds.
Riot Games probably completely wants to 'reject' Support ADC playstyles by constantly hot buffing traditional ADCs, which will make Support players focus on these champion classes instead of other generals. Another unique choice. League of Legends Version 13.8 is expected to be released on April 19, don't forget to follow MGN.vn to update more new information about League of Legends Please!