The calm walk through the mid lanes of the KOI LEC player Szygenda surprised many gamers and commentators.
In game 2 of the KOI vs BDS playoffs in the 2023 LEC Spring Split, KOI Top laner Szygenda made a spectacular escape in front of the eye. of the entire audience and commentators watching the match.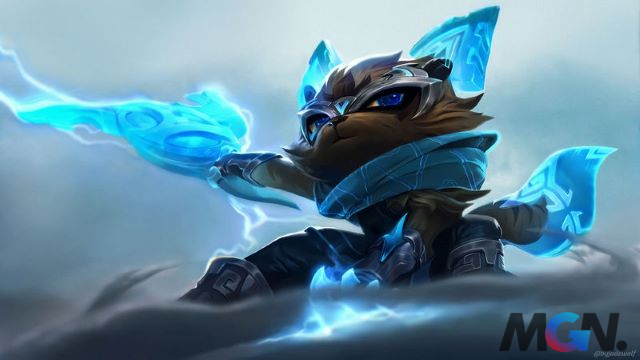 At 13 minutes into the match between KOI and BDS, the KOI side had a failed gank in the mid lane and Kennen due to Szygenda getting stuck in the enemy jungle. While in a situation where it was quite certain that he would be on the scoreboard, Szygenda made the bold decision to cross between the two mid lane pillars of BDS. This walk successfully fooled BDS and made all viewers and commentators surprised by the magic of that stage.
Szygenda's handling quickly attracted the attention of many people. Normally, in a state with only 200 health left, just being hit by a single shot from a turret is enough for you to quickly return to the Ancient Stone Platform without having to return, but the Kennen in Szegenda's hand has wriggled. succeed and escape danger without even being hit by a turret. Many gamers watching the match were extremely interested because not everyone can think of such a clever way to handle it and most of them will choose to step out to shoot dead.
Many people after seeing Szygenda's interesting handling phase gave their opinion on that situation. Specifically, they analyzed that in fact only 11 champions in League of Legends can do that. The key to this sophisticated dodging comes mainly from the champion's design. Accordingly, the champions with the smallest size in the game with a volume of about 55 units are capable of wriggling in this situation. Those champions have been tested by several gamers and listed available champions include Annie, Amumu, Kennen, Fizz, Heimerdinger, Veigar, Poppy, Teemo, Tristana, Ziggs, and Warwick. In addition, there is also an exception that Zac when low health makes the size shrink.
>> MORE: League of Legends: 10 characters from Legends of Runeterra deserve to be champions
In general, even if that tackle was one of the highlights of the match, KOI still lost to BDS with a score of 0 – 2, and then fell to the losing bracket. Waiting for KOI in this bracket will be the winner of the confrontation between G2 Esports and SK Gaming. Accordingly, the winning team will have a ticket to move on to the final playoffs including 4 teams to compete for the LEC Spring 2023 championship.
Don't forget to follow MGN.vn to stay up to date with the latest news about League of Legends!