Today, let's take a look at a game that stooped to carry Levi on the Chinese Super server LoL yesterday, which is the super 'absorbent' Top lane Olaf.
For the first time in history, League of Legends has undergone nearly 40 hours of maintenance, after many hours of tiring waiting from the gaming community, the game has officially been fixed and reopened. Such a long 'error' period makes gamers very confused, they can't find their beloved games like DTCL and League of Legends to relieve stress after a tiring day. Therefore, gamers all choose to change to another server to continue to enjoy the fierce competition in this game.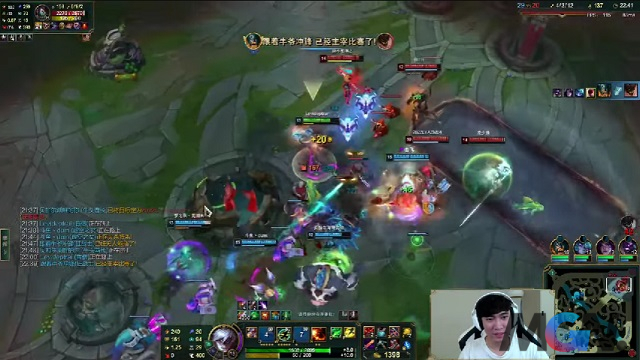 Levi – the god of the GAM team is no exception, he chooses to change to the Chinese server to be able to Stream for his fans, Levi created an acc at this server and named it Levideptrai. Before that, this Jungle player had a "bad cry" collab with Zeros when both of them had a ban, ignore that, Levi has encountered a lot of notorious players on the Chinese server, including one game was met with Doinb and teamed with him. A combination that left a lot of success for the two with Doinb using Kassadin and Levi cosplaying 'Fat Khanh' with Gragas.
SEE ALSO: Just out of maintenance, the League of Legends server received another very sad news
And also here, Levi met again and again a Chinese boy 1 champ Olaf, no matter which side Levi was on, he met this player and he was always the winner of that game. With a very fresh gameplay, this Olaf has always carried his teammates in most matches.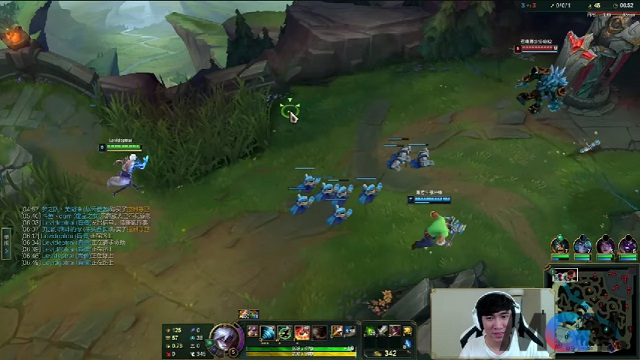 To maximize Olaf Top lane's lifesteal, this player used Conquest as the main rune to optimize this stat. Not Teleport or Incineration, this time it will be Express combined with Flash to create miracles. Snake Ax and Dance of Death would be the perfect combo of gear this player wants to 'pick', taking advantage of Levi's early ganks when both on the same team, this Olaf guy has stepped up. Moon Blade items to double the power, in addition, Counterattack Mace, Adaptive Sheath are also in this player's choice.
It can be seen that in this match, Levi's team did not have too many advantages but only focused mainly on the top lane, after "fattening" Olaf, he did not disappoint his teammates but "turned chaos" ' to carry the team. Especially in the final combat phase, Levi also had to watch him perform, Olaf alone seemed to finish the game late. Of course, to do this, Olaf player already has skills and has gained a lot of advantages from the beginning of the game, thus bringing a spectacular victory for the whole team.
If you are a top laner and like it, try using this lesson plan once. Although this gameplay is not too new and special, however, the way to build towards extreme recovery and still have stamina is very perfect, so there is nothing to 'reject' the disruptive gameplay. this.
Don't forget to visit MGN.vn every day to know more new information about this game!