Although the EDG lineup has made a huge change in AD carry, there is Uzi, but the team still has not had good results in the past matches!
Uzi's return to play in the color of EDward Gaming (EDG) in the 2023 LPL Summer has created a great expectation from the fans. League of Legends. They hope that Uzi's arrival will bring positive change to the team and help them achieve success in important tournaments.
EDG fans believe that Uzi, with his experience and top-notch skills, can bring a breakthrough to the team. With his excellent AD carry, Uzi could be an important factor in helping EDG excel and achieve impressive results.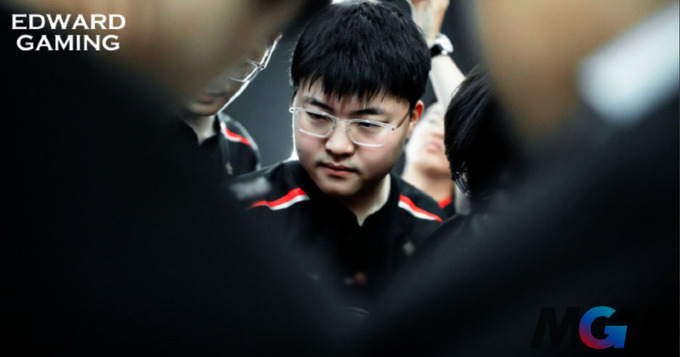 Despite having Uzi in the squad, the performance of EDward Gaming (EDG) has not been significantly improved. Although Uzi performed well, the other members of the team did not achieve the necessary stability. As a result, EDG often finds it difficult to take on strong opponents, and their positions in the rankings are often at the top.
In addition, EDG is facing an unhappy record in the past. If they lose one more match, EDG will be over LPL League of Legends Summer 2023 with 8 losses. This is the number equivalent to EDG's worst season ever, 2020. At that time, this team could not even win tickets to the qualifiers.
Unexpected matches are disappointing EDG fans. Despite having Uzi, the instability and instability of the other team members made it impossible for EDG to show true strength. This is causing many challenges for the team to seize the chance to win and perform better in important matches.
>>See also: League of Legends: For the first time in 5 years, Riot fixes red and blue buffs
Ahead of the upcoming match, EDward Gaming (EDG) is preparing to face a formidable challenge, which is the Weibo Gaming (WBG) team. This team just won an important victory against Royal Never Give Up, and also entered the group of 6 strongest teams in the current LPL. This will definitely add impetus to WBG as they look forward to defeating EDG to keep their position.
EDward Gaming (EDG) will face a big challenge against Weibo Gaming (WBG), and fans are looking forward to an EDG victory to fix the mistakes they made. In particular, JieJie and FoFo's Jungle and Mid lane positions are experiencing instability recently.
However, with listening and focus, EDG can overcome these difficulties. They have proven their talent and fighting ability in the past. With support from other team members such as Uzi, Scout and Meiko, EDG was able to regain confidence and achieve positive results in the match against WBG.
Fans hope that EDG will stay united and use all of their experience and skills to overcome the WBG. A win will not only help EDG go further in its journey, but also fix the mistakes made and create momentum for future growth. Follow MGN.vn to update the latest information!