Rell seems to be one of the most heavily 'disgraced' champions in League of Legends, but this champion has a lot of bug hacking stats that create a huge advantage.
Currently in the League of Legends meta, Female Knight of Steel – Rell Probably the least popular champion in the arena. Although the release time has not been long, but Rell has never become the stable choice to climb the rank of most gamers League of Legends by the player rating that she is quite difficult to use among gamers League of Legends.
Today, MGN.vn will introduce an extremely interesting skill "hack" trick that few people know about, which can help the 'main Rell' a lot.
Specifically, in this tip we can apply with the skill E Magnetic Link:
First, Rell connects to allies with a magnetic force, granting them additional Armor and Magic Resist when nearby.
Next, Rell can reactivate this ability to break the link and stun enemies around or in between her and the connected ally.
We only care about the defense (Armor/Magic Resist) it gives, let's ignore the reactivation part of this skill for now. Remember, this trick to x2,x3 and even x5 can be done by simply re-activating the link with an ally repeatedly.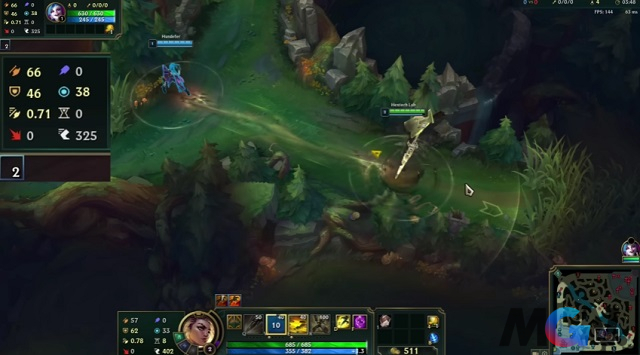 Initially, you must team up with your ally (within the skill's range), then go out of the link and activate E on the ADC again (this will help Rell run back to the target). your ally's side) and the stat will be x2 up, then you get out of the skill range again and then continue to jump towards the ally (now you use W1 Black Metal Art: War Armor) and keep pressing E, this time will get the index x3.
SEE ALSO: League of Legends: Fans are excited about Gragas K/DA 'skin art' version
According to gamers who discovered this hack, you can do this up to 5 times to double the amount of defense that Rell does for his allies. To be able to execute this trick, you need to step out of range a bit, then go slightly into that range and use E (x4) and then come out (x4) until the 5th time continue to use W1 to Approach the enemy and press E.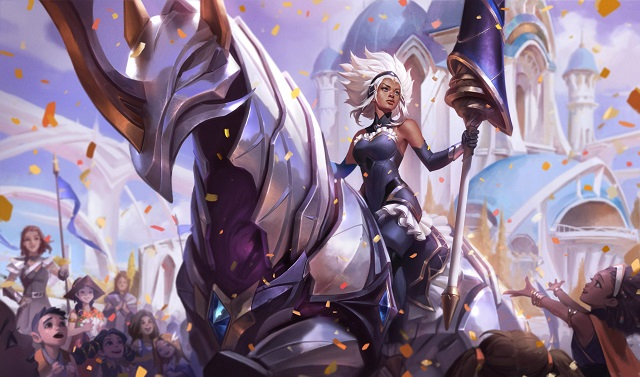 This stack will remain the same, as long as you do not link with any other champion, and when pressing E, at any time, the other ally will gain x5 defense. Even this number of stats can be stacked to infinity if done correctly, and just doing it for the 5th time is enough to create no small miracles in your lane time in your lane.
These little tips will definitely help the players League of Legends especially preferred Rell will receive many advantages, this will make them more confident when rushing into combat.
Regularly follow MGN.vn, we will always bring the latest news related to Esports and news about Esports. League of Legendsstreamer, emerging game for you.