The pair from Gen.G Esports is shocking the League of Legends gaming community with the combination of Nilah and Sejuani duos in Bottom Lane.
Recently, met Peyz and Delight's pair of Gen.G Esports is introducing a very strange gameplay that is Nilah and Sejuani at the Bottom Line. Although the members of Gen.G are busy coming up with many new ways to practice for the important match with KT Rolsters This weekend, but the most notable is still the play of the bot pair because it brings an extremely high win rate.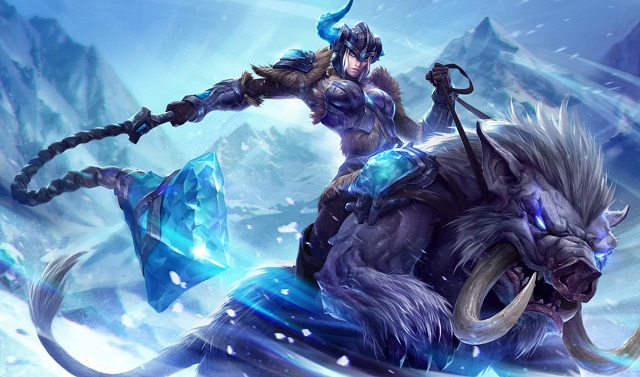 It can be seen that the selection of Nilah and Sejuani in the bot lane is a bit reckless, because these two champions both have short attack ranges. However, when their skills combine, they create formidable 'all in' enemies. Not only that, the couple's ultimate can also coordinate well with teammates, which can help the team initiate extremely good teamfights in goal disputes.
Although since its launch until now, Nilah is still a bit picky about players and is considered to be less effective as a ADC champion with limited range in League of Legends. However, in a professional environment, it is different, Nilah does a lot of miracles and is an excellent card in the hands of professional players.
SEE ALSO: League of Legends: Karthus gets a huge disadvantage following changes in ARAM version 13.7
Do Nilah is a rather special ADC, so the person who goes to Support with her will also be a unique Support champion. And after testing Nilah With many different champions, the two young Gen.G players have proven Senjuani to be a particularly suitable factor for this position from laning to teamfights.
Nilah's two familiar auxiliary spells are Flash and Express, this will be the combo that makes her more mobile, Nilah's love gem table is Conquest. Equipment is still the traditional item of Nilah, but depending on the enemy team formation, there should be a flexible choice. For example: Wind Spirit Bow or Death Hand Crossbow, Soul Scythe, Navori Short Sword, Raduin Ice Shield…
Coming to Sejuani, because it is a Support role, priority should be given to cooldown and good energy items, especially indispensable Shoulder Armor, Ionian Enlightenment Shoes. Regarding the rune board, the Frost Upgrade would be a great fit for Sejuani.
In the recent clash with T1, Gen.G also brought unique 'off meta' playstyles, Jarvan IV Top and Olaf Jungle being one of the prime examples. Fan League of Legends Also looking forward to this bot pair Nilah and Sejuani The bot lane of two Gen.G players in the upcoming match against KT.
Thank you for following MGN.vn, don't forget to visit our website every day to know the latest information about MGN. League of Legends Please!