BLV Hoang Luan has been with Vietnam LoL since the early days of his debut, with his accumulated knowledge over the years, he commented on the current situation of VCS.
In the program The Cooling Break episode 2 titled "Youth is passionate about Esports" on the official youtube channel of VCS, with the presence of commentators Hoang Luan with MC Minh Nghi, both have shared and confided Esport stories with the audience. Notably, when it comes to the current VCS situation, Hoang Luan There are comments about the tournament VCS Nowadays, everyone who hears it feels "painful but true". Being MC Minh Nghi asked about the situation of VCS, Editor Hoang Luan replied that:'We can feel that the peak of VCS has passed, and now it is in the transition phase. And it's really a phase where it's unclear what the next steps will be, because there are certain obstacles the league is facing, and in this transition period if the If that obstacle is solved, we will have youth episode 2.'
Indeed, the comment of "Pelu" has many viewers League of Legends Vietnam agrees, by looking at the situation VCS Currently, it can be seen that this commentator's opinion is not wrong, the current situation of the tournament is facing many difficulties and challenges when it was transferred to Riot direct management. Matches at VCS now all have extremely low views compared to the past, showing that the attraction of this tournament is no longer the same as before, only the matches of GAM Sports is still attracting the audience.
Not to mention, the VCS tournament is constantly filled with dramas such as salary debt, negative suspicions in competition, or bad stories in the players' private lives. Not to mention that young talents are increasingly scarce, the players in VCS for many years are still mainly old faces, maybe they just changed colors to play for other teams. player Slay when re-appearing in shirt color SGB After a long break from the game, he also spoke out about VCS, when he thought that if he took a long break, he would be "out" but it turned out that the teams in VCS still went lanes, deploying tactics like the previous day, proving that the level of the teams at VCS is still standing still.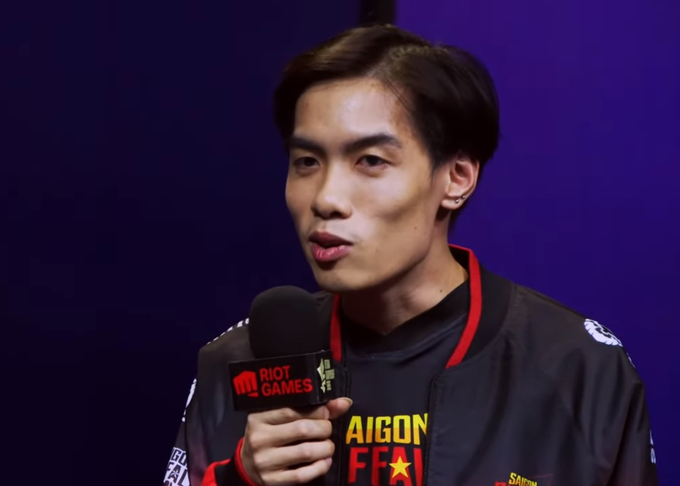 Will the tournament overcome such difficulties? Hoang Luan said or VCS will enter a recession? Hopefully VCS will soon return to be an attractive, highly competitive tournament, only then can it attract fans interested in the tournament, otherwise dream VCS Reaching the international level is only an illusion. Follow MGN to receive many new news, updated every day.