The League of Legends community has recently had a few controversies surrounding whether female general Ashe is the weakest ADC in the game or not? And most gamers deny it.
Ashe is a AD carry champion who has been 'out of meta' for a long time in League of Legends. The reason is because this female champion's poke and support gameplay became too viral in Summoner's Rifther skill set both brings hard control to teammates, and has a super annoying slow ability.
SEE ALSO: League of Legends: 'Make full use of' Yuumi with the Knight of the Word equipment
's W – Scattering Skill Ashe help Ashe shoot a cone-shaped arrow, dealing damage and 'slow' the enemies hit, this will make her comfortable to reduce the enemy's close distance, while helping Ashe Easily 'out play' enemies in the blink of an eye. Ashe's trademark move is R – Great Ice Arrow, this skill has an effect that spreads across the map and stuns enemies hit for up to 2.5s.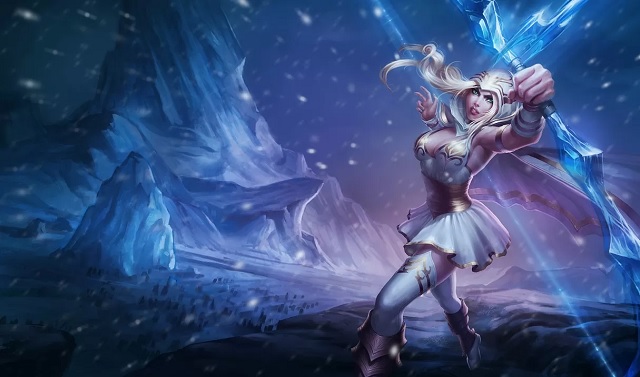 With so many strengths, why Ashe is no longer in vogue in the ranking of ADC selection rates in League of Legends? There are many reasons for this, but the simplest is probably because players find this champion's 'poke' play more interesting and effective, and Ashe Support's win rate is also 'out'. program' completely universal ADC gameplay. Even if Riot decided to drastically increase Ashe's ADC ability to help players return to the traditional meta, it wouldn't make players 'give up' this 'W spam' playstyle.
So is ADC Ashe weak enough to be unpopular?
A player recently asked a question in the gaming community League of Legends that: "Is Ashe the weakest AD carry champion?" and received a lot of controversy from players. Besides the comments affirming that Ashe AD is really weak, the rest still think that this champion is as strong as when going to Support, it's just that players prefer the 'amputated' play style, not It's not because Ashe is weak at all!
How to help Ashe restore ADC's aura?
Probably, the best way for Riot to help Ashe return to the ADC Carry lane is to give her a skill rework, because Ashe's current skill is too suitable to take away 'spam' in the role. Support and Single Line. That is also the reason why Riot has nerfed Support Ashe many times, but players still ignore her 'pick lock' and refuse to give up. Not only that, Ashe is still considered one of the top ADCs in the meta, there's no way her strength should be 'left behind', it's just her 'off meta' play that prevails more than that!
MORE: League of Legends Wild Rift: Champions revealed in update 4.3
A few comments about Ashe's 'waste' for the current meta, and the fault is not because Ashe is weak, because other '200 years' champions are too bad.
Most gamers claim that Ashe is not weak, just not suitable for the current 'snowball' meta, and rarely used by others.
SEE ALSO: League of Legends: Riot Games officially launched the Cinematic version of the new general Naafiri
Hopefully Riot Games will soon bring Ashe back through some speed buffs, or not, let's completely 'end' her sp gameplay so that Ashe will soon return to the ADC Carry aura as before.
Don't forget to follow MGN.vn every day to update more new information about League of Legends you guys!